7 Ways to Get Kids to Exercise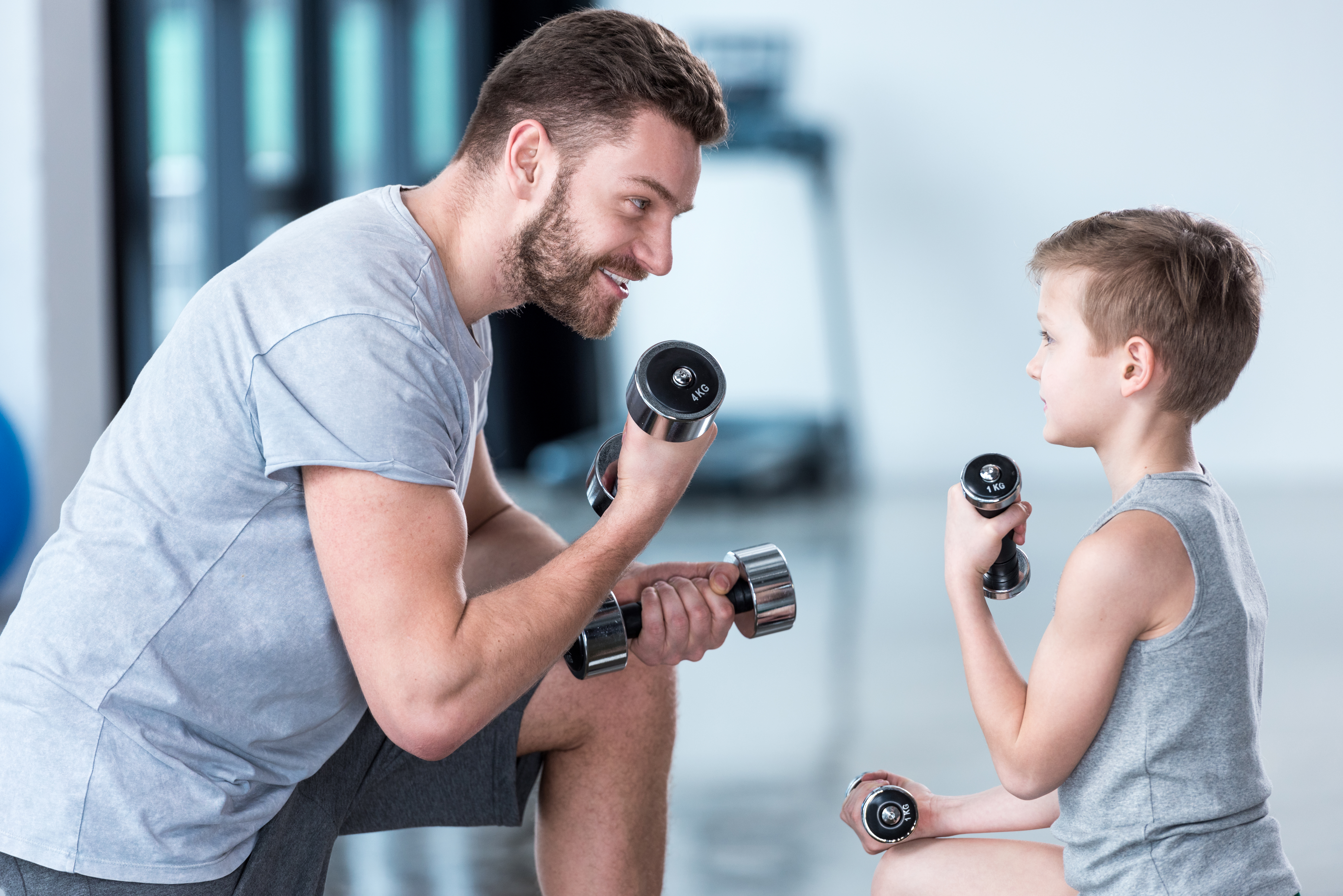 Convincing kids to exercise can be one of the hardest tasks on the modern parent's agenda. With today's proliferation of technology regularly tempting children away from the sports-field and onto the couch, those 60 minutes of push-play a day have never been harder to enforce. After reading the up-to-date tips below, though, you'll be armed with a bevy of ways to get kids exercising. Wondering how to get kids to exercise? Keep reading to find out.
Be inventive!
When it comes to how to promote physical activity in schools, we all know that our best teachers came up with creative activities that totally distracted us from the exercise being done. From tug-a-rope to the playground, tag to swimming, there's multitudes of fun to be had if you think outside the box a little. There are also lots of school programs that one can explore and try!
Remind them that it's what the cool kids do
One of the best ways to motivate kids to be active is by reminding them just how common it is to join a group sport, or to take part in a class-based exercise. Whether baseball or hockey, ballet or judo, one of your kid's friends is bound to be doing it – and often, that simple fact will be motivation enough.
Make your home into a space for activity
Activity doesn't just have to be done outside, or in purpose-built spaces – it can take place within the walls of your family home, too (especially when winter takes outside exercise out of the equation). There are many ways to keep your kids active indoors, including repurposing a spare room into a gym, purchasing activity-based technology like a Wii, or getting your hands on a family fitness video that you can all have a good old dance to.
Implement a rewards system (within reason)
It's never a great idea to promise your kid a bag of lollies after they complete a lap around the block, but other rewards of a slightly-healthier nature – like extra pocket money or their choice of a dinner meal – can work a treat in sustaining exercise habits.
Tie activity in with the to-and-from-school commute
On the back of the previous point, you might consider telling your kids that in exchange for their walking or biking to school, you'll organise a regular movie night for the weekend. That way, you gain some extra time in the morning, as well – it's a win-win!
Resources, resources, resources
Sometimes kids are object-based exercisers and need something physical to base their activity around. By buying a resource like a trampoline for your backyard, your kids will be moving before you know it.
Get started early
The best thing that you can do to encourage kids to exercise is to normalize it in the family environment. If you don't exercise on a regular basis, how can you expect your child to want to? Making a habit of family exercise, such as hikes, active summer holidays, and sport-watching will afford your kids a positive attitude towards exercise for life. Here are 7 great ways on how to get kids to exercise!
To Find the Original Article Click Here
To read more blogs written by Alex, visit her blog! Click Here.
Subscribe To The Fit Blog
Monthly articles for a Fit lifestyle, straight to your inbox.
Happening On Facebook
Recent Posts