8 Ways To Motivate Yourself To Exercise Regularly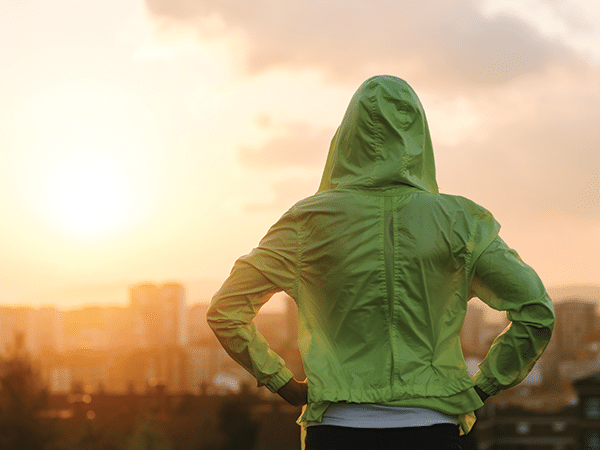 Oh, exercise. We all know that we should do it, we all understand its benefits and yet so many of us struggle to make it a daily part of our lives. It's not necessarily because we're lazy; rather, we all deal with mental roadblocks that keep us from lacing up our gym shoes and hitting the jogging path.

If you struggle to find the motivation to hit the gym, don't sweat it. (Pun intended!) Instead, use these eight motivational methods to help yourself to get into a better mindset to make exercise a regular part of your life.

1. Visualize Your Goals

There's no shame in physical changes being a huge motivator for you to workout. Plenty of people exercise primarily for aesthetic reasons. This is why it can be useful to visualize what you would like to look like. Whether that's an older version of yourself or a popular Instagram fitness model, there's nothing wrong with focusing on what you would like your end goal to resemble.

2. "Just Do It"

Nike didn't come up with this phrase randomly. The concept of "just doing it" can be incredibly helpful when you're trying to get into a fitness mindset. If the idea of hitting the gym feels overwhelming, then just get up off the couch and go for a walk around the block. You'll have done something, which is better than doing nothing.

3. Write Out Your Intentions

Putting pen to paper can be a great way to make your goals seem more real. It's a good idea to sit down and actually write out an exercise schedule that you'd like to follow. Try not to plan for too much too soon. If you've been a couch potato, don't start out with a full week of difficult boot-camp classes.

4. Consider The Non-Body Benefits

Sure, a lot of us workout because we want that swimsuit body. But there are other benefits to fitness, such as combatting depression and addiction. For example, many facilities offering sober living in Los Angeles advocate fitness as part of therapy. If the physical results aren't enough to motivate you, focus on the other benefits of exercise. Addiction Helper states "Taking up a sport will keep you active and healthy and will ensure that you always have something to do. Team sports will also mean meeting new people, which is an added bonus. That is why sports plays a massive part in the recovery process fro recovering addicts."

5. Stop Focusing On The Scale

Focusing on the scale can be frustrating and discouraging. After all, our weights fluctuate and you rarely see quick results at the beginning of a new fitness regimen. Instead, try focusing on athletic achievements. For example, if you can only run a mile, keep training until you can run two miles. Focusing on your accomplishments instead of your weight can be far more motivating.

6. Reward Yourself For Accomplishing Goals

No, we're not talking about rewarding yourself with pizza or beer. Instead, promise yourself a non-food treat if you stick to your fitness schedule for a month. A great reward would be a new dress or suit, which you'll probably need if you've stuck to your program.

7. Recruit A Friend

If you're trying to meet fitness goals, odds are one of your friends is as well. Recruit a like-minded buddy to be a source of motivation, inspiration and accountability. The two of you can keep each other on track and help one another to stay motivated.

8. When You Fail, Get Back On The Horse

So many people beat them+selves up when they miss a day of working out. While it's great to stick to your fitness goals, keep in mind that even professional athletes occasionally skip a day. If you miss a day of working out or fall off of your set schedule, don't beat yourself up. This is bad for motivation and bad for your morale. Instead, just pledge to get back on that horse the next day.

Exercise isn't just beneficial to our bodies, it's beneficial to our minds and overall senses of wellness. If you use these tips, you can stay motivated and stay on track as you work to accomplish your fitness goals. Remember that getting in shape is a marathon, not a sprint. Pace yourself and eventually you'll get to where you want to be.
Subscribe To The Fit Blog
Monthly articles for a Fit lifestyle, straight to your inbox.
Happening On Facebook
Recent Posts