Become the Next American Ninja Warrior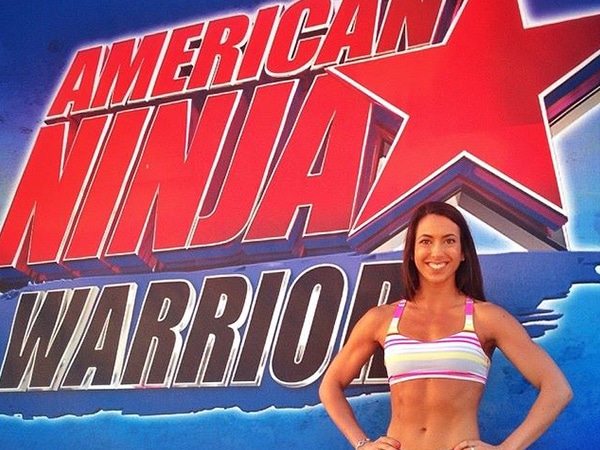 "American Ninja Warrior" is back for a sixth season with all new episodes and new cities – featuring fresh new obstacles on the course and some of the biggest surprises in the show's history. Fit Athletic Club member Rachel Mulvaney is an American Ninja Warrior competitor this season, and we asked her to share her experience in the interview below!

What attracted you to the show?
I became attracted to the show because I have always loved obstacle courses.  Even when I was a kid I would turn the swing set in my backyard into an obstacle course that I would traverse across without touching the "water" or "lava", the ground.  I've run a few obstacle course races such as the Spartan Race, Alpha Warrior, Urban Warrior, and ROC race.  I was a competitor last season as well, but I unfortunately went out on the first obstacle.  This year I was selected again, and got my chance at redemption.
How did you audition to become a contestant on ANW?
To be selected as a contestant on the show you are required to make a submission video highlighting your athleticism and your personality.  They want to see what kinds of things you are interested in and what would make you a good competitor to take on the course.  Basically you need to show them why they should pick you.  If you don't get chosen from your submission video you can travel to the qualifying city closest to you and try to get on the show as a walk-on.  These walk-ons camp out in line sometimes for 3-4 nights just hoping for the chance to compete. Competitors include men and women from all walks of life including teachers, firemen, doctors, current and former members of the military, avid parkour enthusiasts as well as Olympic medalists.
What was the course like?
The course is different than any other obstacle course race you might have run.  There are only obstacles, and they are tough! You have to make your way through the course with out touching the water.  If even your toe skims the top of the water you are disqualified. The top people who make it the furthest the fastest go on to the next round. And, the person who makes it all the way to the top of stage four in Vegas, Mt. Midoryama, wins the grand prize of $500,000!
How many people get to compete?
In the city qualifiers there are around 130 or so that get to run the course.  From there the top 30 that got the furthest the fastest get to compete a second night where the course is extended and the top 15 get to go on to the national finals in Vegas.  There are five cities that held qualifying rounds; Venice Beach, Dallas, St. Louis, Miami and Denver.
Did you win?
Now that the show has aired I can finally say that unfortunately, I missed top 30 by just one spot! I had an amazing time and I can't wait for my opportunity to become a finalist next year. Next year I'm going all the way!
Check out Rachel's ANW Season 6 Submission Video:
American Ninja Warrior premiered Monday, May 26th. The heart-racing obstacle course competition show will air exclusively on NBC Mondays at 9/8C with repeats airing on the Esquire network. Congratulations Rachel, we are so proud of you – you will get 'em next year!
Follow Rachel on Instagram – @rachelmulvaney22
NOTABLE COMPETITORS THIS SEASON INCLUDE:
Kate Hanson
2014 Winter Olympian in the Luge.
Susan Francia
2x Olympic Gold Medalist Rower
Johnny Quinn
Olympic bobsledder- the one who was trapped in restroom and busted his way out
Johnny Horton
Olympic gymnast – silver medalist
Nick Groff
"Ghost Adventures" host
Kevin Robinson
X-Games gold medalist
Terin Humphrey
Former Olympic gymnast medalist-now a cop in Kansas city- a returnee
Fabien Lefevre
Olympic Canoeist (Silver in 2008/Bronze 2004)
Shaun Murray
Pro Wake boarder, 4X world medalist
Rusty Malinoski
Pro Wake boarder, current World Champ
Preston Griffall
Olympic Luger, Sochi 2014
John Kylis
Baltimore Ravens cheerleader
Rich Thompson
Former Pro baseball player
Bull Bullard
Harlem Globetrotters
[ts_fab]
Subscribe To The Fit Blog
Monthly articles for a Fit lifestyle, straight to your inbox.
Happening On Facebook
Recent Posts