Benefits of Sound Healing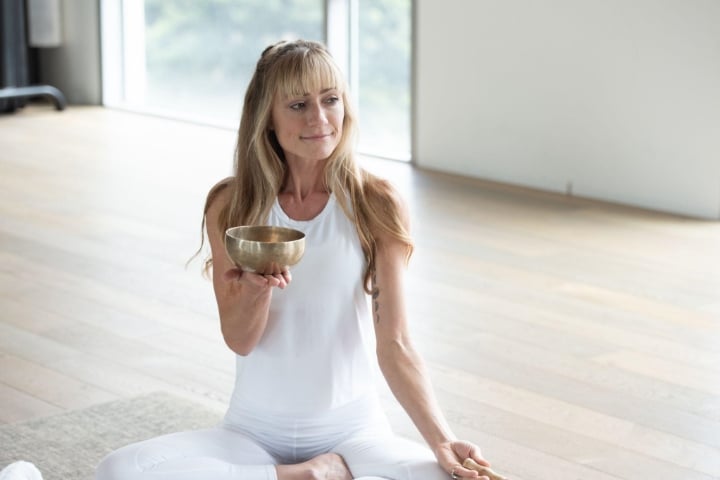 Breathe in, breathe out. Let the harmonic sounds surround your senses, and your body falls into a deep relaxation state.
Sound can have incredible healing and therapeutic qualities. Sound healing is used in many cultures around the world to treat both physical and mental conditions. At Fit, we offer immersive sound healing classes for our members to experience this unique modality.
What is Sound Healing?
Growing in popularity, sound healing is a technique used to alleviate stress-related conditions. Some conditions can include anxiety, depression, abnormal heartbeat, and high blood pressure.
We live in an environment that is impacted by vibration and exposed to unnatural vibrations and "disharmonies" every day. This can be anywhere from the emergency sirens on the street, air conditioners in our homes, construction noises while at work, or cell phones ringing constantly. All of these aspects affect the stress levels of our bodies.
Sound healing is composed of different principles. One of the main ones being that being exposed to harmonious and clear sounds can bring our atoms, molecules, cells, glands, and organs in a 'new frequency.' Our bodies all have a natural resonant frequency that can easily be out of tune. This process of replacing disharmonious frequencies with a steady one stimulates the sympathetic vibration into the body, to relieve stress-like conditions.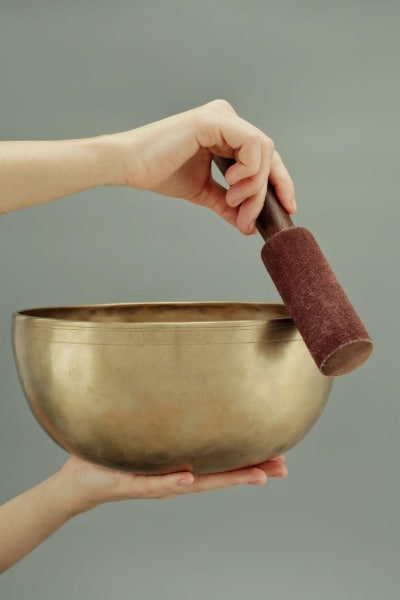 The Benefits of Sound Healing
Societies worldwide have practiced sound healing through healing ceremonies, singing, dancing, and more. Sound healing is done through instruments, like a sound bowl or even a human voice. The sound vibrations help facilitate shifts in the body through rhythm and frequency. The change in the body from ordinary waking consciousness to a relaxed consciousness provided intense stress relief on the body to release and move into a deep state of relaxation.
A recent study found that meditation aided by Tibetan bowls showed to decrease symptoms of stress and anger, with focus on those who were new to the practice. Another study found that those with fibromyalgia showed signs of decreased pain from the low-frequency stimulated by the bowls. Studies are continuing to grow about the benefits of this practice as well.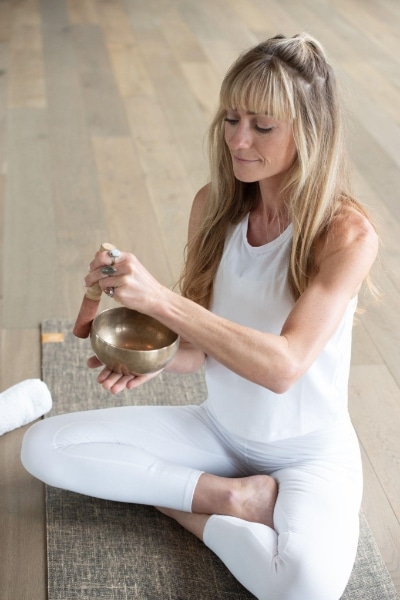 What Does a Sound Healing Class Look Like?
Although every sound healing class may differ slightly, the goal of relaxation and de-stressing is most common. Many classes begin with a guided breathing exercise. This process allows the body to shift the focus to hearing soothing sounds. For a class such as sound bath and vibrational therapy, participants typically are seated or lying down comfortably. Bowls are placed around the body and head for complete sound immersion.
In addition, some classes are more active, involving Vinyasa Yoga or Tai Chi. Finally, some one-on-one sessions are more focused on certain parts of the body that need help to relax. Sessions for all types of sound healing classes can last anywhere from 20 minutes to two hours.
How to Try Sound Therapy
At Fit, we offer a wide variety of group fitness classes. Experience the benefits of sound healing with our sound healing classes and crystal bowl special events.
Our upcoming Crystal Bowl Sound Immersion class on September 12th at East Village is now available. This sound practice will utilize seven crystal bowls, which are attuned to the seven primary chakras located along the spine. This tradition teaches that the "mind" is not simply contained within the confines of the brain and skull, but the "mind" is contained within the entire physical body. The chakras are energy centers that provide a road map to our holding patterns of predictable and mappable thoughts and feelings and emotions. Stuck energy in the form of negative, painful, or problematic emotions can lead to tension, tightness, and pain patterns throughout the body. This practice is designed to process through and resolve these holding patterns by moving energy. To pay and reserve your spot email rachel@fitathletic.com.
Use the power of your breath and try out this unique opportunity! Stay updated with Fit special events on our Instagram and newsletter.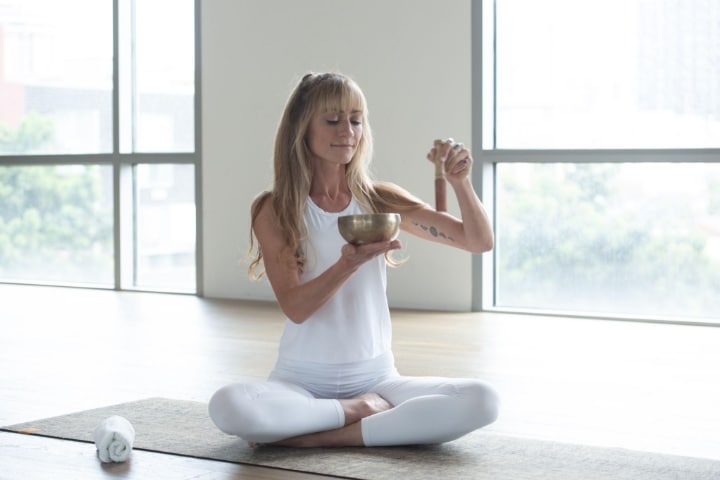 Subscribe To The Fit Blog
Monthly articles for a Fit lifestyle, straight to your inbox.
Happening On Facebook