Sometimes, just straightening your back is not enough to fix the problems with your posture. You need to become physically active, exercise, and tone your whole body. But nobody says good posture is all about dumbbells. You just have to find the best Solana Beach yoga classes and get cracking. Even yoga for beginners can work wonders, and we're not even going to mention how much an advanced style, such as vinyasa yoga, can benefit your physical bearing. So, can yoga fix posture issues? It certainly can. Let's see how exactly yoga does it.
Protect Yourself From These Common Sports-Related Injuries
Getting in enough physical exercise is important for our health. Yet, whether that physical activity involves working out at the gym or participating in sports, it's important not to overdo it. Pushing yourself can lead to common, yet painful injuries. Being aware of ways to avoid these injuries can help you stay safe, while pursuing your fitness or sports goals.
Head injuries
These types of injuries are more common in competitive team sports and include everything from traumatic brain injuries to incidences of TMJ. Trauma to the jaw or skull is generally responsible for swelling or a fracture of the bone of the skull in both these types of injuries. That's why regulations for contact sports, such as football or hockey, set guidelines for wearing face and head protection. While some types of sports don't require this type of protection, that doesn't mean there isn't a risk of a head injury. For instance, TBI incidences are still common in sports like basketball and soccer, even though the players don't wear helmets or mouth guards. In any physically active sport, it's wise to consider wearing a helmet or similar protection to protect your face and head.
Neck Pain
When the neck becomes misaligned, it can cause pain that won't seem to go away, but this isn't necessarily due to an injury. In fact, it can begin in the office, while you're working at you desk. Your neck becomes misaligned through poor posture, but the pain can really intensify later, when you hit the gym. It can become a bigger problem as you lay on the weight bench, if you don't ensure your neck and upper back are fully supported against the pad. Doing lifts that force you to raise your hands over your head can really aggravate the condition. To strengthen these muscles, do reverse shrugs with the lateral pull down bar, adjusting the weight to a comfortable level. Just pull the bar down to 3-4 inches in front of you.
Lower Back Strain
This is a common injury at the gym, especially with those who don't practice a proper form. Like the neck, the back relies on proper posture and, when it doesn't get that support, it can cause a strain in the lower back. A sharp pain, while doing squats can be an indication that you've put a strain on your back. To prevent this type of strain, practice working with your neutral back posture, before you begin lifting or doing squats. By laying on your back with your knees bent and your feet flat on the floor, you can experience your natural posture. Get comfortable with this posture, before advancing your workout.
Stress Fractures
These a tiny, hairline cracks in the bones of the lower legs, shins, and feet. Generally, they are caused by performing a repetitive motion too excessively, or they can be caused by overexertion. Symptoms of stress fractures include sharp, shooting pain in the foot and shins, making it difficult to walk. Jumping, running, walking, and even standing still can cause the pain to grow worse and the area around the shin and ankle may swell. To prevent stress fractures, start slowly and increase the intensity of your workouts gradually. Each week, you can boost your workout safely by 10%, giving your body time to adjust and build muscle.
Sprained Ankle
This is common in every sport, among runners, and also in gym workouts. This often happens when you're running and not paying attention to your footing. A misstep can cause your foot to twist beneath you, bending the ankle in an awkward position. The best way to prevent sprains is to run or jog on flat, even surfaces. If you're on the treadmill, don't forget to wear the clip that will stop the machine if you lose your balance. Outdoors, try to stay on concrete when running, as natural trails may be uneven and littered with branches and rocks.
Staying safe is important during any physical activity. To that end, be sure to wear the proper protective equipment and follow safety guidelines for that activity. While getting a good workout is your goal, overdoing it can lead to accidents and injuries that may leave you sidelined.
Nowadays, everyone seems in a hurry to live. But when you stop for a moment and look at the bigger picture, you will see that being in complete agreement with yourself is crucial for true happiness. Fortunately, mind-body balance is best achieved by healthy lifestyle practices, which have other amazing benefits as well. Follow these 5 Major Pillars of a Fully Balanced Body and Mind Through Fitness and discover the importance of living a healthy balanced lifestyle!
The Essentials
Living in a total state of both inner and outer equilibrium is the key towards a successful existence. To help you accomplish this, here are the five major pillar of a fully balanced body and mind through fitness.
1.    Appropriate Diet
It's no secret that what you eat is reflected both inside and out. For this reason, maintaining an appropriate diet is the most important principle of a balanced lifestyle. And to achieve this, you need to first and foremost rely solely on natural, organic ingredients. Therefore, fresh produce and free-range meats need to become a staple in your kitchen.
In addition, never forget the importance of regular interval meals. Although many people believe that you should eat three meals a day consisting of breakfast, lunch, and dinner, the reality is a bit more different. It is indeed important to have three meals, but you can also have four or five smaller ones too. As long as they're at the same time each day, you're set.
Furthermore, your meal plan needs to be in tune with your exercise routine. For example, if indoor cycling is your workout of choice, you need to find out more on what to eat before spin class so that you balance your physical activity with your nutrient intake. In the same way, if you're a weightlifting enthusiast, that should reflect on your plate.
2.    Sufficient Hydration
Drinking plenty of water is essential in the field of fitness, and it is also a direct companion of any healthy diet. Hydration is important because it regulates all your bodily functions. It helps eliminate waste and toxins through urine and perspiration, it lubricates your musculoskeletal system, it promotes tissue elasticity and it maintains a steady core temperature.
Thus, the perfect mind-body balance cannot exist without it. Depending on your gender, age, height, and weight, you should ideally drink 2 to 4 liters of the stuff daily so that your well-being is preserved at all times. Generally, the average woman needs a 2.7-liter daily intake, while men should drink as much as 3.7 liters to support themselves.
3.    Regular Workouts
Although it's true that diet lies at the base of any balanced lifestyle and is a focal point of reaching any fitness goal, let's not forget about exercising. Regular workouts are also an essential part of finding the middle ground between your body and your mind. But how can you find something that you enjoy that also promotes your interior equilibrium?
According to Harvard Medical School, a good way to approach this is by having a go at Eastern-influenced physical activities that are both engaging and soothing at the same time. Yoga is perhaps the number one choice, but you can also choose the path less traveled and practice tai chi or qigong. Classic standing balance exercises are also an amazing alternative.
4.    Reasonable Timing
An essential part of your routine has to do with duration. Exercise for too long and you'll be left feeling completely drained. On the other side of the issue, if you don't do it enough, you won't see any progress. Determine what the best timing is for you and your personal needs. A personal trainer can help you with that if you need further assistance.
5.    Feeling Good
There is a common misconception that toning and slimming down-related objectives are achieved through imposing limitations, undertaking the most difficult exercises, restricting what you eat and monitoring everything closely. While there is some truth to that, the most important part of the entire journey is actually ensuring that you feel good.
Not feeling pressured in any way keeps up your motivation, which in turn is beneficial to how much you engage with your workout routine. After all, the key to keeping balance and reaching goals is not what you do, but how well you do it. So, what are you waiting for? Throw your scale into the garbage and focus on what you're experiencing.
Conclusion
At the end of the day, true balance needs to start with you. But paying attention to these practices is something that will surely further you down the path towards progress. And when you also manage to stay fit in the process, it's a win on all sides. All you need is a little ambition and a lot of self-confidence.
Image Source: Unsplash.com
Finding the balance between your full-time job, family life and fitness can be challenging, especially if you are a parent. Being healthy is a way of life, after all, that's why you have joined the best San Diego gym. However, one of the first things you may decide to give up on when caught up with your busy schedule is – the workout. And you shouldn't!
Here's how you can make time for yourself, optimize it and juggle your family, work and fitness workout effectively!
5 Reasons Why Warm Up Exercises Are Important
The importance of warm–up exercises should be considered by anybody who works out. Although warm–ups probably won't help much with burning calories or building muscle, they're crucial to the success of a workout! Before you even think about running or using the machines at the gym, you ought to make sure you complete a warm up and do a few stretches – but what makes them so important? 
1 . They help to increase body and muscle temperature
A good warm-up will raise your body temperature, which is particularly helpful to your muscles. As your muscle temperature increases, oxygen becomes more available to your muscles, allowing them to contract and relax more easily – so you'll be able to perform more strenuous tasks with ease. Your heart is also given a chance to prepare, meaning it won't be too strained during your workout. 
2 . You'll reduce your risk of injury
The last thing you need when you've been faithfully attending the gym and reaching your goals is to become injured. Warming up will improve muscle elasticity and allow for efficient cooling, meaning less chance of accidentally hurting yourself or overheating during your workout and ruining your day! 
3. They can help you to mentally prepare

 
Jumping straight into a workout without being adequately prepared can throw you off completely, especially if the preparation is mental rather than physical. It's easy to give up when working out gets difficult, but you'll be much less likely to do so if you've given yourself time to remember why you're working out. Use your time warming up to think about what you're about to do, guaranteeing that both your body and mind will be ready to succeed. 
4. You'll increase your flexibility, which will help with other exercise
Stretching is often considered something that should be done in addition to regular warm–ups. Stretching will increase blood flow to your muscles, and allow your body to increase its flexibility in both the short and long-term – always a plus when it comes to properly performing a workout. Stretch after you've already completed your warm up, as stretching when your muscles aren't properly warm can lead to injury. 
5. You'll be ready to tackle the heavy-duty machines at the gym
Using machines to help build muscle is a great way to spend your time at the gym, but they shouldn't be used before you've had a chance to loosen your joints! Warming up will ensure that both your body and mind are in the right state to handle gym equipment, again reducing your risk of injury.  
As well as a good warm-up, workout preparation should also involve ensuring that you have suitable equipment for the exercises you'll be doing. Crossfit, for example, can be enhanced by the use of accessories; particularly helpful for its Workouts of the Day are resistance bands and palm guards. 
Popular warm-up exercises you might like to try include jogging on the spot for several minutes, cycling, or even simply performing your workout at a much slower pace to prepare your body. For your stretches, try static stretching, which involves stretching a muscle slowly and holding it in place for up to thirty seconds. 
The benefits of warming up are evident, and warm ups will help you to achieve your goals at the gym; it's therefore clear that warm-up exercises should not be overlooked by gymgoers at any level. Once you've prepared your body and mind and done some stretching, you'll be ready to make the most of your workout! 
Kefir is a unique fermented beverage that contains probiotics and other nutrients that are beneficial for many things, such as improved digestion and immunity, weight control, and building lean muscle mass. While most kefir products are cow, goat, or sheep milk based, there are 3 basic types of kefir: dairy milk kefir, coconut milk kefir, and water kefir. For the purposes of this article, we will focus on the dairy milk kefirs and how you can benefit from drinking these after a workout.
What is Kefir?
Kefir is similar in taste to yogurt, only in a drinkable form. It contains many of the same beneficial bacteria as yogurt, but it is thinner in consistency and contains almost no lactose. Lactose is the naturally occurring sugar in milk.
Kefir is made by fermenting the milk kefir grains. These aren't actually grains at all. They are gelatinous masses that have different types of bacteria and beneficial yeast mixed in with milk proteins that are capable of fermentation at room temperature. The grains are removed from the milk and can be used to make a fresh batch of kefir, similar to how sourdough starter is repurposed. The end product is a very digestible dairy beverage that is loaded with beneficial bacteria, also known as probiotics.
Nutrients and Workouts
In addition to the beneficial probiotics, dairy kefir is a good source of protein and essential amino acids. 1 cup of kefir contains approximately 10 grams of protein. The whey protein in dairy products helps your muscles to recover after exercising, according to a 2011 review in The Proceedings of the Nutrition Society. The type of protein in kefir, casein, is a slower digesting protein. This may help your muscles to synthesize the protein for longer durations of time, thus promoting muscle growth.
Kefir also contains magnesium, calcium, and vitamin D. Magnesium and calcium together are essential for maintaining a healthy and calm central nervous system. This is beneficial for regulation after intense cardio workouts. Calcium and vitamin D together are necessary for bone health, according to The National Institutes of Health. Strength and resistance training, followed by drinking kefir will benefit your bones.
The B vitamins, including B12, are abundant in kefir. B12 is a natural energy booster. If your workout is intense, zapping your energy, you would do well to have a glass of kefir to restore energy, rather than reaching for a sugary energy drink.
Weight Control
After working out, you might feel famished and want to reach for a high-sugar, high-carb snack to get a quick, but temporary, recharge. This might make you feel good for a short period of time, but it will spike your blood glucose levels unnaturally with pretty empty calories. It won't satiate you like healthy lean meals with plenty of protein and fresh produce will. You will be hungry again very quickly and may find yourself eating more than you need to.
If time is limited, and sitting down to a meal isn't possible, consider having a nutritious smoothie made with kefir and fresh fruit. The Harvard School of Public Health noted in 2014 that "full-fat dairy may help control weight because it promotes more of a feeling of satiety and the fatty acids in full-fat dairy may help with weight regulation".
While the newest diet trends for building strong bodies and controlling weight are leaning more toward eliminating grains, sugar, legumes, and dairy, there is some hard evidence that the protein, probiotics, and other nutrients found in fermented dairy may be the exception to current thinking. Chris Kresser, LAc, a leading authority on Paleo nutrition, refers to kefir as the "not-quite-Paleo-superfood".
The next time you finish an intense cross-training workout, a boot camp session, circuit training, or whatever you enjoy, try drinking some kefir for muscle repair, satiety, bone health, and an energy boost. Be mindful of how you feel compared to having an energy drink or a high-carb snack.
At some point everyone faces setbacks on the road to fitness. While it is easy to beat yourself up about missing a workout or hitting a weight loss plateau, it is important to keep moving forward. To get back on track, use these tips that will help you forget that you ever experienced a setback.
Revisit Your Goals
Start by taking a second look at your goals to make sure you didn't set standards too high and overwhelm yourself. You can eventually hit your goals if you break loftier goals into smaller ones that give you a sense of achievement. If you have recently experienced an injury or new health condition, then it is important to alter your goals to fit your current level of physical health.
Practice Visualization
Once you have your goals set, it is time to start thinking about the future. Professional athletes utilize visualization techniques to hone their focus before competitions and you can use this same method to increase your motivation. Whether you are looking to finish a marathon or need to master that complicated gymnastics routine, spend a few minutes each day visualizing what you want to happen.
Go Public With Your Intentions
Having goals is important and sharing them with others helps to keep you accountable. Let your coach or best friend know what you are attempting to accomplish. Alternatively, you can create a social media post or start a blog detailing your journey. Whatever method you choose, make sure to keep the people involved updated, and invite them to ask you about your achievements along the way.
Think About the Non-Physical Benefits
People often get frustrated when they don't feel like they are seeing the effects of their workouts on their body. Instead of getting stuck ruminating on a scale that won't move or your inability to lift that certain amount of weight, try to see that each workout builds your stamina along with improving your mental health. That elevated mood you get after a strenuous workout is just as important as looking amazing in your swimsuit.
Change It Up
Boredom is a big reason for fitness setbacks, and losing motivation means that it is time to change up your routine. As you plan for changes, try to come up with ideas that are completely different for your normal routine but that will increase your skills. For example, a football kicker might take dance lessons to fine tune their kicking skills while still enjoying a cardio workout. Alternatively, a swimmer might go for a long run to increase their stamina. Just doing something out of your normal routine will kick start a positive attitude making your regular workouts more interesting.
Establish a Reward System
While it might be tempting to go out for a luxurious restaurant meal after winning that marathon, it is important to stick to healthy rewards. Giving yourself little markers for your achievements helps improve your motivation while reinforcing positive behaviors. Consider giving yourself something fun like a stadium blanket with your favorite team's logo, or you could get some new gear such as running shoes. Either way, rewarding yourself sends signals to your brain that will keep you wanting to achieve even more.
Get Inspired
Remembering why you care about fitness is as simple as watching others who also pursue a healthy lifestyle. Take a break from your regular workouts, and go watch a professional or high school sports team in your field of expertise. From catching a football game to enjoying a gymnastics competition, watching others playing at their peak performance will help you renew your determination to hit your fitness goals.
Make It Social
It's possible that you have been focusing too much on your workouts and not enough on how much fun physical fitness is when you add some friends. Get your friends or teammates together and head to the park for a game of soccer. Alternatively, you could schedule a weekly jog with a friend. Even walking with another group of moms as a stroller group turns a mundane workout into an uplifting experience, and having someone depending upon you to show up helps keep you accountable.
Set a Schedule
Changes in your routine are another common reason for setbacks that are easily correctable. Getting sick, having a baby or starting a new job are all potential hindrances to your normal workout schedule, and it is possible that you just need to change it up. Think about what happened before you got off track, and see where changing your workout schedule might help. For example, you may just need to get up an hour earlier in the morning instead of doing your jog at night. Once you set your schedule keep in mind that flexibility is still important. On days when you can't stick to your routine, have a backup plan such as breaking your workouts up into smaller chunks so that they are more manageable.
Talk to any professional athlete, and they will tell you that setbacks happen to everyone. The important thing is to not let it deter you from accomplishing your goals. While you can't take back the time that you have lost, you can take control over the future by implementing these strategies for getting back on track. By renewing your focus and adjusting your workout routine as needed, you will be able to accomplish every one of your fitness goals.
Oh, exercise. We all know that we should do it, we all understand its benefits and yet so many of us struggle to make it a daily part of our lives. It's not necessarily because we're lazy; rather, we all deal with mental roadblocks that keep us from lacing up our gym shoes and hitting the jogging path.

If you struggle to find the motivation to hit the gym, don't sweat it. (Pun intended!) Instead, use these eight motivational methods to help yourself to get into a better mindset to make exercise a regular part of your life.

1. Visualize Your Goals

There's no shame in physical changes being a huge motivator for you to workout. Plenty of people exercise primarily for aesthetic reasons. This is why it can be useful to visualize what you would like to look like. Whether that's an older version of yourself or a popular Instagram fitness model, there's nothing wrong with focusing on what you would like your end goal to resemble.

2. "Just Do It"

Nike didn't come up with this phrase randomly. The concept of "just doing it" can be incredibly helpful when you're trying to get into a fitness mindset. If the idea of hitting the gym feels overwhelming, then just get up off the couch and go for a walk around the block. You'll have done something, which is better than doing nothing.

3. Write Out Your Intentions

Putting pen to paper can be a great way to make your goals seem more real. It's a good idea to sit down and actually write out an exercise schedule that you'd like to follow. Try not to plan for too much too soon. If you've been a couch potato, don't start out with a full week of difficult boot-camp classes.

4. Consider The Non-Body Benefits

Sure, a lot of us workout because we want that swimsuit body. But there are other benefits to fitness, such as combatting depression and addiction. For example, many facilities offering sober living in Los Angeles advocate fitness as part of therapy. If the physical results aren't enough to motivate you, focus on the other benefits of exercise. Addiction Helper states "Taking up a sport will keep you active and healthy and will ensure that you always have something to do. Team sports will also mean meeting new people, which is an added bonus. That is why sports plays a massive part in the recovery process fro recovering addicts."

5. Stop Focusing On The Scale

Focusing on the scale can be frustrating and discouraging. After all, our weights fluctuate and you rarely see quick results at the beginning of a new fitness regimen. Instead, try focusing on athletic achievements. For example, if you can only run a mile, keep training until you can run two miles. Focusing on your accomplishments instead of your weight can be far more motivating.

6. Reward Yourself For Accomplishing Goals

No, we're not talking about rewarding yourself with pizza or beer. Instead, promise yourself a non-food treat if you stick to your fitness schedule for a month. A great reward would be a new dress or suit, which you'll probably need if you've stuck to your program.

7. Recruit A Friend

If you're trying to meet fitness goals, odds are one of your friends is as well. Recruit a like-minded buddy to be a source of motivation, inspiration and accountability. The two of you can keep each other on track and help one another to stay motivated.

8. When You Fail, Get Back On The Horse

So many people beat them+selves up when they miss a day of working out. While it's great to stick to your fitness goals, keep in mind that even professional athletes occasionally skip a day. If you miss a day of working out or fall off of your set schedule, don't beat yourself up. This is bad for motivation and bad for your morale. Instead, just pledge to get back on that horse the next day.

Exercise isn't just beneficial to our bodies, it's beneficial to our minds and overall senses of wellness. If you use these tips, you can stay motivated and stay on track as you work to accomplish your fitness goals. Remember that getting in shape is a marathon, not a sprint. Pace yourself and eventually you'll get to where you want to be.
By Dr. Rafael Ramon; Acru Health: Precision Chiropractic
We all know that we should get more sleep, but what is the lack of sleep actually doing to our bodies? We tend to sacrifice your sleep for friends, work, family, or the next big thing. While I can respect the fact that so many of you are trying to do something amazing with your life, you have to realize that quality sleep is a non-negotiable. What ever you are trying to accomplish it can be done faster and with a higher level of quality if you are recharging the battery to its full level each and every night.
I want you to imagine your body as an iPhone. You would never leave the house to take on the day without making sure your phone has a full charge. Now I understand that some days you do, and that is the beauty of this, not everything has to be perfect. When you sleep you engage the parasympathetic aspect of your nervous system. That is the part of your brain that is in charge of sending out informational signals that tell your body how to heal and repair damaged tissues. It controls the immune system, rebuilds your muscles, regulates hormonal production, it activates the anabolic state that basically rebuilds and keeps you youthful.
Newsflash: When you sleep you are entering the deepest and strongest state of parasympathetic activity.
When you are not getting a large amount of good quality sleep you start to enter a state of sleep debt. Just like with a credit card, you can survive with a small amount of debt but it will continue to accumulate over time. Eventually our very adaptable bodies hit a wall and become overwhelmed with the amount of sleep debt…this is when we enter the sleep deprivation state. These effects suck for lack a better term. The dangers of sleep deprivation include immune system failure, diabetes, memory loss, depression, oh and let us not forget obesity. The list goes on but we don't have time to sit here and scare you, we want to help you improve the quality of your sleep so that keep doing what you love and allow your body to heal and repair from the stressors of life. Lets look at three of the simplest tips for improving your sleep tonight.
Don't Surf:
Don't channel surf before bed! Actually don't watch T.V. or use any electrical devices that have screens for a full hour before you go to sleep. This includes computers, tablets, and phones. When you look at the screen of your T.V. or device you are exposing yourself to an artificial blue spectrum light. This "blue light" tricks your body into producing more daytime hormones like cortisol and sets up a roadblock for your body's natural sleep preparation phase. Now if you're saying "there is no way I can not be on my computer before bed, I have e-mails to answer or work to do" then please do the next best thing. There are apps that block the blue spectrum light from exiting your computer (Unblue). If you have to use your devices please get these installed, your body will thank you for it. The newest apple update for iOS actually has a built in button called "night shift" that does this for you.
The Caffeine Curfew:
It may seem like common sense but when you drink caffeine it will arouse an alert state. While this may be a good thing in the morning, it can keep you awake when you drink it too late in the day. Caffeine mimics the structure and shape of something called adenosine in your body. Adenosine will act as a central nervous system depressant that helps your body move into a relaxed state and prepare you for a great night's sleep. When Caffeine binds to the adenosine receptor sites there is no longer room for the adenosine to bind, therefore not letting your body move into the stages of sleep preparation. Depending on your tolerance, and how your body reacts to caffeine, your curfew may differ. I would say that a great starting point is 4:00pm. Try not to drink anything with caffeine after that cutoff time and watch your sleep (and life) improve.
Early to bed, Early to rise:
We all have sleeping patterns and rhythms that our bodies become accustomed to. Some of us believe that we are night owls, while others believe that we are morning people. The reality is that you are what you repeatedly do, so if you stay up late every night then yes, you will become a night owl. Get it? The human body is designed to sleep when it's dark and you should be awake when it is light. This causes our bodies to produce different hormones when we are in the light vs. in the dark. If your goals include: building and repairing muscle, burning fat, and balancing your hormone production then you are going to want to make sure you are getting to bed at a decent hour.
These are just a few tips to improve the quality of your sleep and unlock your body's amazing potential for health. There are other ways people regulate their sleep problems such as CBD oil and other natural remedies. Stay tuned for more information on other topics in order to be as healthy as possible.
Don't forget… Life can be challenging and the stresses of our days tend to beat us up. It is imperative that we get enough sleep and allow our bodies to recover and recharge. You heal when you sleep, so enjoy it.  
-Dr. Rafael Ramon
Summer is officially here! Whether it's poolside or during your FIT workout routine, enjoy our FIT SUMMER FEELZ playlist to jumpstart your summer jams.
Chill. Vibe. & Enjoy your three day weekend!
1. Washed Out – Feel It All Around
2. Toro Y Moi – So Many Details (Remix feat. Hodgy Beats)
3. ODESZA – Bloom
4. ViLLAGE – The Touch (Original)
5. Majid Jordan – A Place Like This (Rainer + Grimm Remix)
6. Skrillex & Diplo – To Ü ft AlunaGeorge (Official Video)
7. Doin' Time (Remix) – Sublime and The Pharcyde
8. Macklemore & Ryan Lewis vs Major Lazer – Can't Hold Us Remix (ft Swappi and 1st Klase)
9. ODESZA – Sun Models (feat. Madelyn Grant)
10. Prince & The Revolution – Purple Rain [Max Hydra Remix]
If you feel sluggish during the day, chances are that you usually rely on sugar, caffeine, or fast foods to keep you going. Doing so will make you feel energetic, but only for a short while before your energy levels crash again.
To sail through the day with your energy levels as high as possible, be sure to include these 10 healthy foods in your diet.
Melons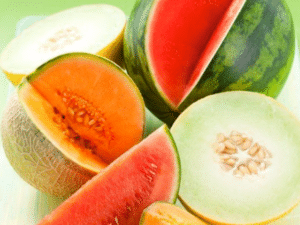 Being dehydrated can cause you to have headaches and feel lightheaded, making it hard to focus on tasks at hand. While drinking adequate water throughout the day can help you stay alert and productive – eating foods with a high water content will also be beneficial.
Considering that melons have about 90% water content, snacking on them in the morning and afternoon will help you fight fatigue. Watermelon, honeydew melon, and cantaloupe are packed with important vitamins and minerals too!
Turmeric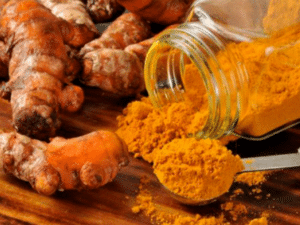 The antioxidant, anti-inflammatory, and anti-cancer benefits of turmeric are no secret; this rhizome has a long and established history as an herbal medicine. The primary active ingredient in turmeric is curcumin, which has energy-boosting properties. Turmeric also aids digestion and increases metabolism and sweat production.
Use turmeric in small quantities in curries or have it as a tonic with lemon, coconut water, and honey.
Polenta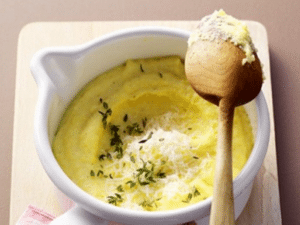 This North Italian staple made from cornmeal is loaded with complex carbohydrates, unlike highly-processed grains that are rich in simple carbs. Complex carbohydrates are slowly broken down by your body, thereby slowing digestion and providing sustained energy release. What's more, complex carbs keep your blood-glucose levels under control!
Polenta makes for a quick-fix meal, simply stir it with boiling milk or plain water until cooked and add dried fruit for some crunch. You can also boil it with broth or eat it with your favorite pasta sauce. If you love experimenting with your food, try polenta fries, pancakes, or cake!
Citrus Fruits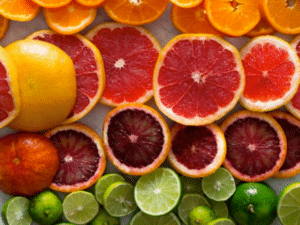 Citrus fruits pack a fair amount of water and loads of fiber and vitamin C. Fiber makes you feel full by adding bulk to your food and helps carbs release into your bloodstream at a slow and steady rate. In other words, fiber gives your energy staying power and makes you feel active all day long.
Vitamin C needs to be replenished in the body on a daily basis, and low levels of this powerful antioxidant have been associated to low levels of energy, irritability, and depression. Eating fresh citrus fruits or sipping on citrus juices gives you a burst of vitamin C and natural sugars that can uplift mood and boost energy levels instantly.
Edamame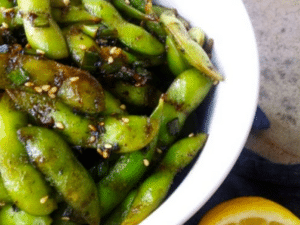 Edamame beans or green soybeans are a smart pick because they are rich in protein and fiber. Since they're nutty and chewy, they make for a great mid-day snack that fills you and keeps you from gorging on unhealthy foods that could make you drowsy.
With ample calcium, iron, and vitamins A and C, edamame beans have several health benefits too. Use them in salads, dips, soups, and stews or just eat them roasted with a dash of olive oil, salt, and black pepper!
Alfalfa Sprouts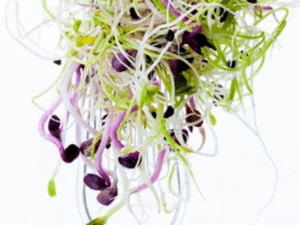 These sprouts are rich in vitamin C which helps reduce oxidative stress caused by buildup of stimulants and toxins in the body. Apart from detoxifying your body, vitamin C keeps energy levels up and the metabolic rate steady.
Alfalfa sprouts are also packed with magnesium, which is important for regulating the body's energy metabolism.
Yogurt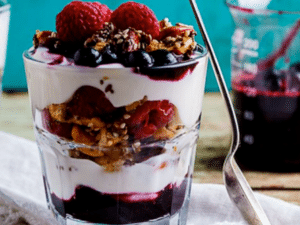 Apart from eating less carbs and eating the right carbs, a good way to keep energy levels high is to eat more protein-rich foods. Greek yogurt is an excellent choice as it not only has ample amount of protein but is also rich in complex carbohydrates.
Have yogurt for breakfast or snack on it mid-afternoon with some berries for slow-releasing energy that lasts you all day!
Asparagus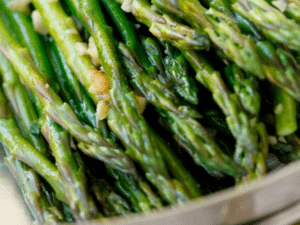 Asparagus is a nutrient dense food that offers numerous health benefits. Most notably, this vegetable is rich in vitamin B, which helps your body function properly, making you feel energized all day without having to depend on stimulants.
Asparagus is rich in vitamin C and is a source of tryptophan. The latter is needed to create serotonin – a mood-regulating neurotransmitter – which can uplift mood and boost energy levels.
Sweet Potato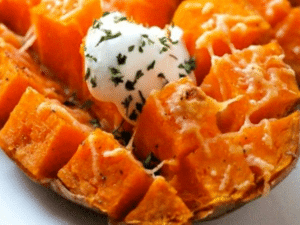 This tuber is loaded with healthy carbohydrates and vitamins A and C. Sweet potatoes are also a good source of vitamin B, potassium, phosphorus, and dietary fiber. As such, eating them slows digestion and gives you a steady supply of energy.
You can enjoy sweet potatoes mashed or cut into strips and bake them for a healthy meal or a snack that is sure to keep you alert through the day!
Spinach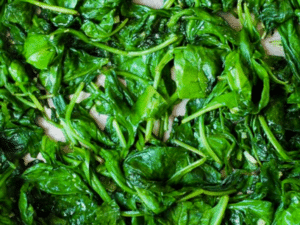 Spinach is rich in iron and eating a cup of this leafy green plant daily means giving your body all the iron it needs. Not getting enough iron can cause your body tissues to receive less oxygen than required, thereby causing constant fatigue.
To keep energy levels high, include spinach in soups, stews, pastas, muffins, and more!
Start eating healthy as soon as you can. If you can't give up caffeine and sugary foods altogether, start small by replacing a cup of coffee or a treat with any one food from the list- you're sure to experience a surge in your energy levels!
Workout #: 3
Group Ex Class: Fit Booty Barre with Sophie Blicher
Location: FIT Downtown
I've always thought one of the most elegant and graceful forms of dance is ballet. That is until light hand held weights are used, it is formatted it into an hour long group exercise class and I'm added to the mix. I do not have a dance background, rhythm, or even the slightest knowledge of executing a precise plié. However, I do know that my inner thighs and booty have never felt more challenged than they did during Fit Booty Barre.
Fit Booty Barre is an amazing mix of butt wrenching, ballerina inspired, killer moves. Sofie Blicher, our classically trained instructor, exudes the perfect mix of grace and skill while inspiring the rest of us to perfect our posture. I learned first, second, and fifth position? I can't tell you which one is which, but I can tell you that holding one of those positions while lifting weights will change anyone's perspective on a ballet barre workout. Yet with pain, there will be gain. I'm hoping to soon be the proud owner of a well sculpted lower body and abs, with impressive flexibility, rhythm and enviable posture.
I believe this vision, even for me, is attainable under Sofie's outstanding guidance. She is passionate about body awareness and even though I was thinking about a million different things I'd rather be doing while my inner legs screamed, "Stop!" Sophie stays focused and present and keeps her class on point. Her motto is: "Enjoy your workout, regardless of what it may be, and most importantly, be present."
When I spoke with her after class she expressed to me how important it is not only to enjoy your workout, but to enjoy the benefits of being active. "Use a workout as a way to break away from your day and fully experience your body." What a beautiful reminder; and I'll try to think about that next time my legs are shaking like Jell-O in her class.
Not only is she an outstanding barre instructor, she has an amazing skill set in various dance styles including Latin, African and hip hop. Additionally she is currently studying for her Master's Degrees in both Exercise Psychology and Nutritional Science.
As I write this, I realize Sophie's class was not just physically challenging but mentally challenging as well. I now realize that if I can't allow myself to be present with my body for a 60 minute class, it's time to press the reset button and remember Sophie's advice.
Don't think of your workout as a workout, but as a gift to yourself. It's time that we reflect on how extraordinary our bodies are. We don't have to be in a yoga class to be present in mind, body and spirit. It can happen in Fit Booty Barre too!
How to Make Spring Cleaning Count as Exercise
Do you ever wish you had more hours in a day? Keeping up with kids, housework, laundry, shopping and all of the other mom jobs you do can quickly fill up your schedule, leaving you with little time to take proper care of yourself.
A great way to find time for those things that get left by the wayside is to multi-task, something most modern folks do quite well. Whether it's listening to your favorite audio book on your way to work or running while listening to a new podcast, we're always finding ways to do more in less time.
For instance, going to the gym is probably something you rarely have time for. But did you know sweeping your floor for 60 minutes gives you about the same workout as riding a stationary bike for 30 minutes? So why not take your spring cleaning tasks — something you have to do anyway — and turn them into an effective workout routine?
Below are a week's worth of spring cleaning activities you can do in two hours or less that equal 429 calories burned, based on a 150 pound body weight, to help you get your house and your body in tip-top shape. To make sure you get the most out of cleaning time, you can add in small exercises such as squats, lunges and calf raises while you work.
Monday
Start with your windows. An hour of window washing will rid you of about 214 calories. Spend the next hour cleaning out a closet, unpacking some boxes and occasionally lifting with moderate effort, for another 250 calories and a grand total of 464 calories in two hours.
Tuesday
Tackle the tile and tub. Scrubbing your bathroom can burn as much as 271 calories an hour, and if you hand-scrub the floor as well you can double that amount, for a sparkly clean bathroom and a major calorie burn of 542 in a two-hour period.
Wednesday
Attack those floors today. Sweeping floors and carpets can burn up to 236 calories in an hour. Take another hour afterward to mop them, and you add an additional 250, for a satisfying expenditure of 486 calories.
Thursday
Washing dishes, taking out the garbage and other kitchen cleaning chores can net you a calorie loss of about 179. Hand-scrub the floor and you can add an additional 271 calories shed for a Thursday total of about 450.
Friday
Spring is a time for new beginnings, and re-arranging your furniture can make your home feel brand new. It can also be a major calorie burner, coming in at 429.
Saturday
Get the kiddos outside and spend an hour washing the car for a 312 calorie expenditure. While you have the hose out, one hour of watering your lawn burns an additional 107 calories for a total of 419 calories in two hours.
Sunday
You and your house look great. Take the day off and just enjoy what you've accomplished.
Tips to Add an Extra Calorie Burning Boost
If you want to add an extra boost to your calorie burn, try one or more of these tips:
Cook from scratch instead of simply heating up a ready-made meal. You'll shed a lot more calories standing on your feet while peeling, cutting, stirring and pounding than you will by simply popping something into the microwave.
If you have more than one floor in your home, plan your cleaning so it forces you to go from floor to floor over and over again. One hour of even moderate stair climbing can burn a whopping 516 calories.
Turn up the music to pick up the pace and add some intensity to your cleaning routine.
While we are comparing two hours of cleaning with one hour of exercise, it's important to remember that you're not only getting a workout but you're accomplishing tasks you would be doing anyway. By combining activities, you get the best of both and still have time for all the other mom jobs that make up your busy daily routine.
Megan Wild is an avid outdoor exerciser who enjoys hiking and biking outdoors. When she's not sprucing up her home, you can find her updating her blog, Your Wild Home.
We are well into a new year. Your resolution to start eating healthier may already be a distant memory, but maybe it's time to revive that decision with a kitchen makeover that provides the tools and inspiration to make it a reality. Below are a few suggestions for making your kitchen a healthy eater's haven.
Color Me Healthy
Believe it or not, the color of your kitchen has an effect on your eating habits. The best color to help calm those junk food cravings is blue. If you can't paint your kitchen, try adding blue accessories and decorations. If you don't like blue, the next best thing is an earthy green. Think about small changes you can make like cabinet hardware or using dish towels in these colors.
Avoid bright colors such as red, yellow and orange — these are signature colors of fast food restaurants that want you to crave their particularly unhealthy fare. Emulating those establishments is probably not the best path to a healthier lifestyle.
Go for the Greens
Using fresh herbs can make you feel like a culinary connoisseur, and it enhances the quality of your food. An indoor herb garden can supply you with your favorite herbs all year round. If you're the crafty, green thumb type you can build your own, or you can opt for one of many different self-sustaining herb planting systems available on the market.
Learn the Art of Food
Create a living still life centerpiece with fruits and vegetables using a decorative cake stand, a punch bowl or some other creative vessel. Add some fresh flowers to enhance its visual appeal, then place it in the center of your table or island so it's in plain sight. Keep it well stocked so you can easily grab a healthy treat, but don't create a masterpiece that's too beautiful to eat. The purpose is to make fresh foods desirable and easily accessible.
Remember That Accessibility Is Key
Unclutter your countertops and replace that stack of mail and display of junk food with healthy appliances. For instance, if you plan to start your day with a tasty smoothie, having to dig your way through cluttered cabinets to find the blender is probably going to be counterproductive. Instead, keep the tools you need — like your blender, slow cooker and food processor — available and in front of you.
Shrink the Saucers
Portion sizes are important in developing healthy eating habits. Use smaller plates and trick your mind into thinking you're eating your fill. Most adults will eat 92% of what's on their plate. If you use a smaller plate, you can eat less and still maintain your membership in the age-old clean plate club. This tactic probably won't work if you fill your plate with potato chips and pretzels.
Know There Is a Tool for Every Task
Making healthy eating a lifetime habit is much easier if you actually enjoy it. Learning to cook nutritious meals is a lot more fun if you have the proper tools. Throw out all of your mismatched measuring cups and spoons, melted spatulas and scratched and dented pans. Replace them with brand new utensil collections.
A good cutting board and set of sharp knives will make cooking an enjoyable cooking experience. Invest in some quality green non-stick cookware and one of those cute utensil caddies. Select kitchen tools that reflect your style, such bright fun colors or sassy stainless steel.
Go the Distance
Once your kitchen design reflects your commitment to making a healthy lifestyle change, it's time to take it to the next level. Enroll in a cooking class or subscribe to a recipe kit delivery service like HelloFresh, Plated or GreenChef. These will introduce you to interesting new food concepts and give you a foundation on which to build more advanced cooking skills.
If you've already blown your New Year's resolution, it's not too late to implement and maintain a lifelong commitment to healthier eating. Before you know it, healthy eating will be a way of life — instead of a fleeting annual resolution.
—–
Megan Wild is passionate about living a healthy lifestyle that is aided by home design. She writes about her ideas on how the two correlate on her blog, Your Wild Home.
As the month of February focuses on the ones we love, we decided to showcase some of the "Things We Love" within the walls of Fit Athletic Club during this Valentine Season!
___________________________________________
Give a women the right shoes and she can conquer anything. There's a whole lotta love in this pair of spin shoes. 15 years of love to be exact. And they could only belong to the one and only, Connie Cook – a spin class we LOVE!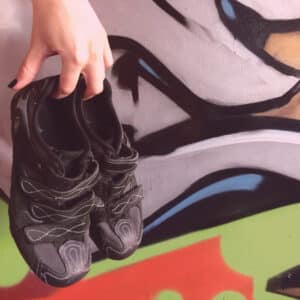 Cardio can be a pain in the butt, but what's not to love about this view?! Enjoy getting your sweat on with a VIP view of Petco Park from the balcony at Fit Downtown.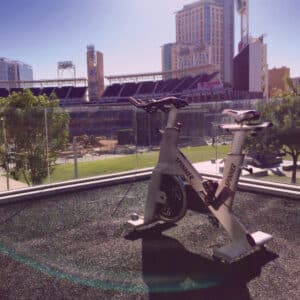 Let's be honest, happiness is a gym all to yourself. But true happiness is a gym that actually has the space to comfortably workout. If you haven't already, check out the 5000 square feet Turf Zone at Fit Athletic Solana Beach!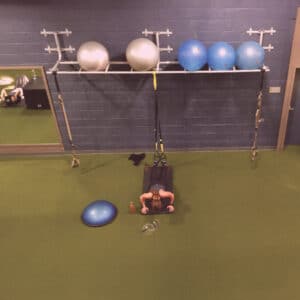 What's better than sweating it out and not having to work for it? Take advantage of the Dry Sauna at any of our three Fit Athletic locations!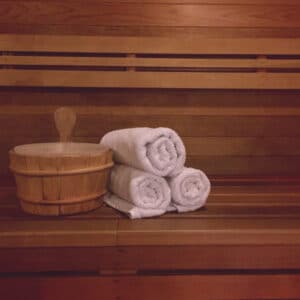 Because who doesn't like to hangout poolside on a rooftop deck? Oh, and not to mention with a stellar view of Petco Park.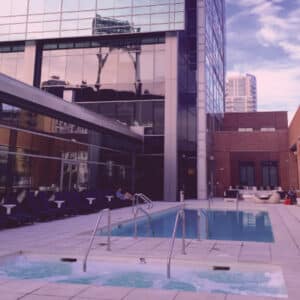 Tennis, the fun kind of cardio. Discover your inner Serena Williams at Fit Carmel Mountain's tennis courts!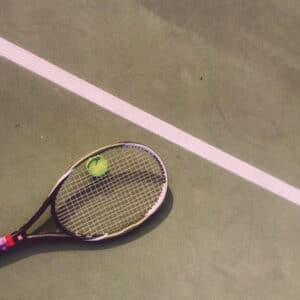 Each year at this time there's a huge commercial attention placed on the status of your heart – is it broken, lonely, filled, overflowing, fragile or hardened? Just how much chocolate does it take to mend a wounded heart? How many flowers prove one heart loves another? How many sappy love songs confirm no one has the answers to the mystery of this thing we call love, which seemingly comes from our heart?
If this love struck holiday gets you thinking about the status of your heart, then the most important question to ask yourself this month is: "How STRONG is my heart?"  I don't mean strong as in resilient. We've all been through a few daisies ("he/she loves me -loves me not") and we ultimately get over it.  
What I mean is how efficiently is your heart performing? With each heartbeat your heart pumps blood around your body. Blood provides your body with the oxygen and nutrients it needs to function and it also carries away waste.  The average heartbeat is 72 times per minute. In the course of one day it beats over 100,000 times. In one year the heart beats almost 38 million times, and by the time you are 70 years old it beats an average of 2.5 billion times. That may be hard to comprehend considering your heart weighs less than a pound, but it's a busy little muscle with more work to do than a hungry mosquito at a nude beach.
If your heart is unable to pump the amount of blood required to meet all of your body's needs, then blood is diverted away from less-crucial areas, including your arms and legs, in order to supply the heart and brain.  When this happens you will often begin to feel weak and tired. Then, simple, ordinary activities such as walking, climbing stairs or carrying groceries will begin to feel exhausting.
The good news here is that unless you have some pre-diagnosed heart condition, you have control over how healthy your heart can be. Yes, you have the power to create a healthy heart through what you choose to eat, how you choose to use your body and the life you choose to live.
You are what you eat and that is not a cliché. (Think about that the next time you reach for a Ding Dong!) We live in a world of convenience with quick bites and fast foods practically knocking on our doors. Unfortunately, the "good for you" food isn't always around. But if you will simply make a daily effort to put fresh, clean food in your body on a regular basis there is a higher chance t your arteries won't get clogged up with junk and your heart will be able function efficiently.
Unless you've been living under a rock for the last, let's say ten years or so, you should have some idea of the do's and don'ts of eating healthy. It's practically impossible to screw it up if you just use some common sense. Did it grow in the ground or on a tree and are you eating it in as close to its natural state as it can be, like an apple? Good. Is it wrapped in plastic, like a caramel apple? Not so good. Did you get a 2 for 1 deal at the drive through, like fried apple pies? Run Toto Run!
Now back to your heart. Your heart is a muscle and to make it stronger it needs to be trained just like all the other muscles in your body. You do that by getting your heart pumping by moving with vigor and energy. I know some of you think treadmills, stair climbers and cross trainers are the devil's spawn, but sweat and dedication on these machines can help create healthy hearts.
There are endless ways to raise your heart rate and strengthen your heart and they don't have to be regimented to a piece of equipment.  James Brown suggested many years ago: "Get up off that thang and dance til you feel better!" I agree. Dance! It frees the soul and is a great way to express yourself at the same time. Walk the dog, skate, swim, play tennis, take a bike ride or just pucker up with your Valentine; because even a good roll in the hay has its cardio advantages!
Living as stress free as possible is one of the best ways you can protect your heart. All too often we get way too caught up in the daily little nuisances that trip us up and raise our blood pressure: bad drivers, bad breath, irritating co-workers, annoying sounds, lost  homework, lost causes, lost keys, long lines, short patience, and the list goes on. These things add up and can cause stress to your heart's performance without you even being aware of it. Try your best laugh things off when you can, like you do when you're watching your favorite sitcom and these things happen to someone else.
Nuisances, however you define them, will be with us for a long time. Get over them and don't let them get the best of you, it's not worth the stress and potential damage you can do to your heart.  Instead, lighten up and live longer. If you're going to harbor things in your heart, make sure the things you hold close are positive and worth holding on to. Leave the stress behind so your heart can thrive. Your heart has plenty of room for good company.
Connie Cook
Area Group Fitness Director
Fit Athletic Club
Fit Member, Travis Bain, tells us his inspiring true story of overcoming a tragic accident and becoming a competitive body builder. This is a journey you can't miss.
[vsw id="b5_u4Yaggkk" source="youtube" width="560″ height="315″ autoplay="no"]
Workout #: 2
Group Ex Class: 12:00pm BOSU Fit Challenge with Tori Brillantes
Location: FIT Carmel Mountain Ranch
It's a New Year and with that comes with the expectations of new goals. Maybe floss my teeth more, dabble to learn the guitar or speak a new language. This year, the goal on top of my list is to finally discover my inner Jillian Michaels and hopefully end up with washboard abs.

Some mornings are hard when you're reaching for the gold and this morning was no exception. My goal was to make the drive to Fit Carmel Mountain and take Tori Brilliantes' "BOSU Fit Challenge" noon class. Little did I know what kind of workout I was about to walk into.
Tori is a straight badass. It doesn't matter if you're a marathon runner, body builder or weekend warrior this class is a legit Fit Challenge. Holy smokes! I am 26, in relatively decent shape (but like I said…still in search of my abs), and I was the youngest person in Tori's class.
To my amazement everyone was perfectly in sync with Tori, but it was clearly evident to me and everyone else that I was the most uncoordinated person in this class. It was comical, really.
Tori's vitality for fitness is contagious and never in a million years would I think this woman is 56 years old. She's ripped and has the body that I could only dream of (ladies, there's still hope!). She worked out with us the entire class, if not just as hard then harder and coached us through the full workout. The class was high tempo, core centric with a definite focus on breathing. I was sweating from head to toe. Even my biceps were drenched! Yea, it was that kind of class. The class was awesome and you must try it if you're looking for a super charged workout incorporating balance and strength training with killer cardio.
I spoke with Tori after the class, thanking her for a solid butt kicking. Come to find out the lady is a Full Contact Stick World Champion who won the title at the age of 40. I asked her what got her into such a sport, especially later in life. She said that every year she challenges herself to do something fearful.
This struck me. Not that my goals are not substantial enough, but it ignited the reminder that fear isn't always a bad thing, that fear brings discovery and growth.
I didn't write this blog to create fear about the BOSU Fit Challenge class, or maybe I did. We should embrace our fears in a positive manner and confront them head on. Tori's mantra as an instructor is to extract the best out of her clients, no matter what fitness level they are. So consider this your reminder to allow fear to bring out the best in you.
There's nothing more motivating than scrolling through our Instagram feed filled with inspiration from Fit Solana Beach member, Erik Mara. Erik and Wife Shirley joined Fit Downtown in 2012 and when they moved to North San Diego, so did we!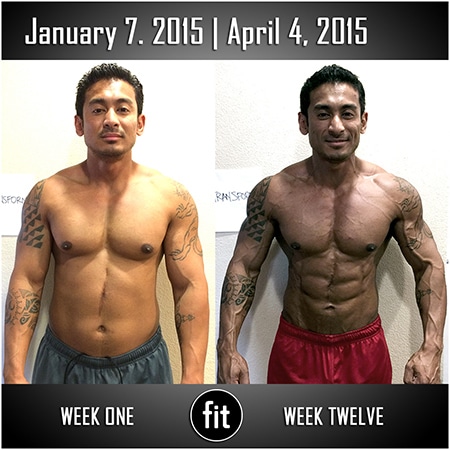 You can tell by just looking at Erik that there is something special about him, his energy and dedication is electric and when we found out how his passion for fitness began we were blown away. "At the age of 19, I became victim of a gunshot and woke up to realize that life is way too precious. I was shot with a .38 caliber through my rib cage and by the grace of God, the bullet had just missed my lungs, heart and major organs by centimeters" said Erik. Although he had always been athletic and grew up playing basketball, he was ready to put on size and step up his gym game up. Mara then signed up for his first bodybuilding competition, he stays motivated by reminding himself that he doesn't want to live a life of constant doctors visits, "Fitness is a choice but health must be a lifestyle." Erik's advice to get started is to have a goal, focus on being healthy, stay consistent on the journey and trust the process.
"My Wifey and I chose Fit because of the name, the belief and the vibe. We love the facility, environment, the equipment, the people and everything that constructs Fit."
  – Erik
Keep doing what you're doing, we're lucky to have amazing members like you and Shirley apart of our Fit Family.
No one is more incredibly difficult to buy gifts for other than good old Dad. There are only so many handmade cards, macaroni frames and number one Dad mugs to show how much you care. With the help of Fit Perx partners, here are 7 awesome gift ideas every type of FIT Dad and wallet will love.

[ts_fab]


Break out those crop tops and tank tops – the season of music festivals is upon us! If the festivities snuck up quicker than you expected, have no fear, we've got Fit Athletic Master Trainer David Sutton here! Follow our bulletproof guide to get you whipped into shape for an epic weekend of music, heat and fun in the sun!
---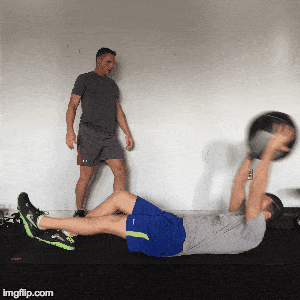 Abs – Don't forget your favorite six-pack
To develop envious abs, try David's favorite exercise – The Jackknife. "Begin by holding a weighted medicine ball and lying on your back with your arms behind you. Leave one knee bent while the other knee lies straight on the ground. Bring your straight leg and torso up simultaneously to meet in the middle. Make sure to bring your shoulder blades up off the floor, allowing for your abdominals to contract," says David. Power through three sets of 15 reps on each leg to reach a "concert core."
---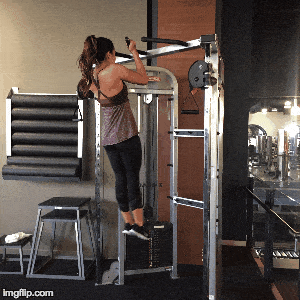 Arms – Curls for girls and tris for guys
No need to practice your hand on hip sorority pose after this workout. "A neutral grip pull up using your body weight will get your biceps, shoulders and lats on point," suggests David. Not ready for a full pull up? Try the assisted Pull-up machine. The goal is to reach the state of fatigue around the 8th-10th rep for four to five sets. Long recovery breaks between sets allows the ability to maintain the 8-10 rep range.
---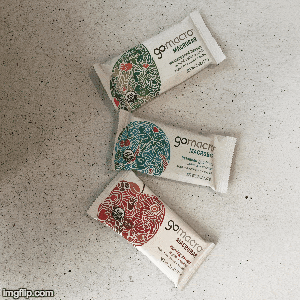 Diet – Don't "Coachella Diet"
David's most important nutrition advice – "Keep clear from fad diets, they are not sustainable and only work short term. Stay festival ready all season long by eating real food…personally I like to balance my macros. Apps like MyFitnessPal help to track proteins, fats and carbs keeping you on track. Journaling your food intake will help you stay within your macros and caloric limit." Keep confident with your physique throughout the festivities; bring some non-perishable healthy snacks, like a GoMacro bar. Why not go crazy? Bring the whole box for you and your festival friends.
---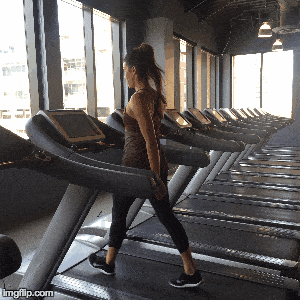 Cardio – Dancing in the dark
Prepare your body to look and feel good while dancing the night away! Let's be honest – nobody looks forward to cardio. High intensity cardio intervals will help you shed those extra pounds fast. "I preach interval training, HIIT causes an undulating heart rate which produces the best hormonal response for maintaining muscle mass and shedding unwanted fat," says David. Start with a five-minute warm up, and then aim for 30 seconds of high intensity cardio hitting an exhaustion level of eight or nine on a scale of 10. Take off some resistance or speed for a minute and a half for active rest allowing your heart rate to fall and breathing pattern to revert back to normalize. Completing 10 sets of these intervals should take you 25/30 minutes and having you looking fly in no time.

[ts_fab]

Long yoga flows, live music, massages and healthy juices at sunset are our idea of a perfect date night here at Fit. Many thanks to Lululemon Fashion Valley staff & guests and our very own yogi superstar Andre Houle for a fashionable and fun yoga evening by the pool! Take a look at our favorite Lulu ensembles from the stylish soiree:

1. Happy Hour Chic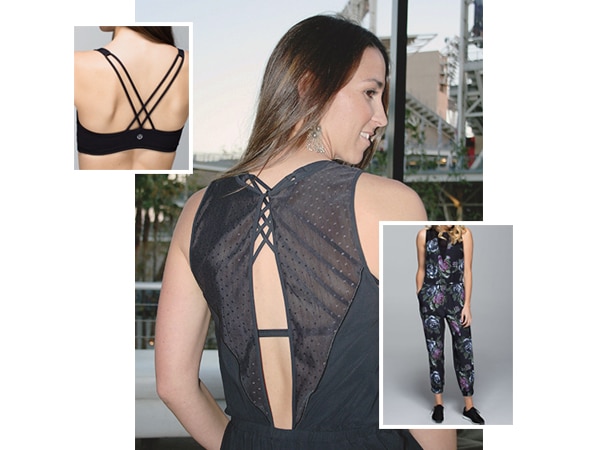 All eyes were on Mariah in her Lululemon "Party Onesie." This chic piece will keep you comfy and looking fabulous! The sheer peek-a-boo back detail accommodates your favorite strappy sports bra and with just a swap of sandals for a pair of heels, you can take the party from day to night.
Party Onesie
Free To Be Bra

2. Long-line Look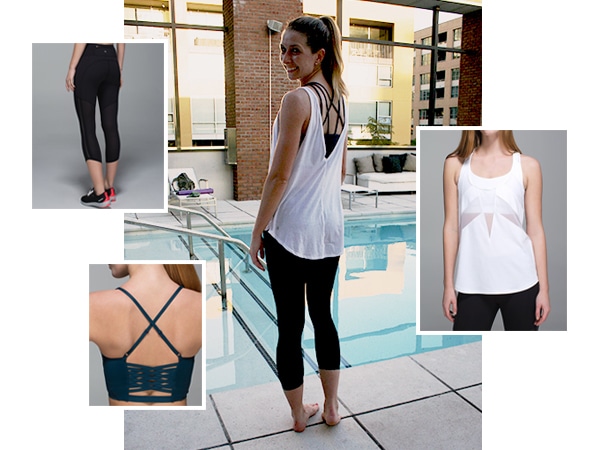 As Emily left the yoga room, we couldn't help but fall in love with her Lululemon long line sports bra paired with basic black crops. The longer sports bra is perfect for hot group exercise classes when you can't bear to wear another layer. The "If You're Lucky Tank" is perfect for throwing on after class while still showing off your criss-cross straps. For a casual look, simply swap out the black crops for a pair of cutoff shorts.
Bonded Sports Bra
If You're Lucky Tank

3. Dress To Impress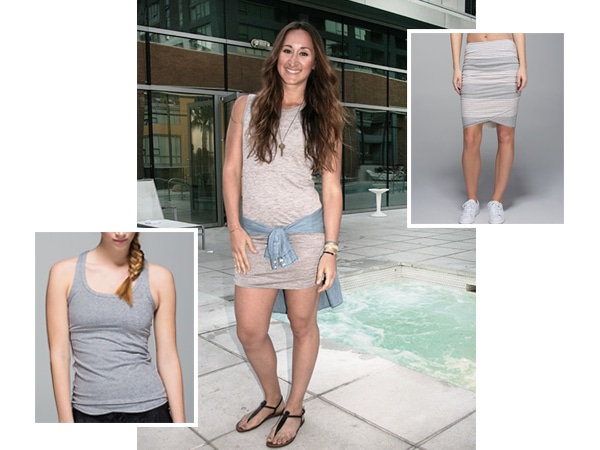 Be the effortless fashionista with this simple ensemble. Whether it's lunch with friends or running errands, this is the perfect casual outfit. To replicate Alisha's look we suggest pairing Lululemon's "Breezy Skirt" and "Studio Racerback" tank. Throw on your own chambray button down and favorite sandals or go sporty-chic with the Atomic Flower Lululemon "Define Jacket" and a comfortable sneakers.
Breezy Skirt
Studio Racerback

4. Swiftly Styled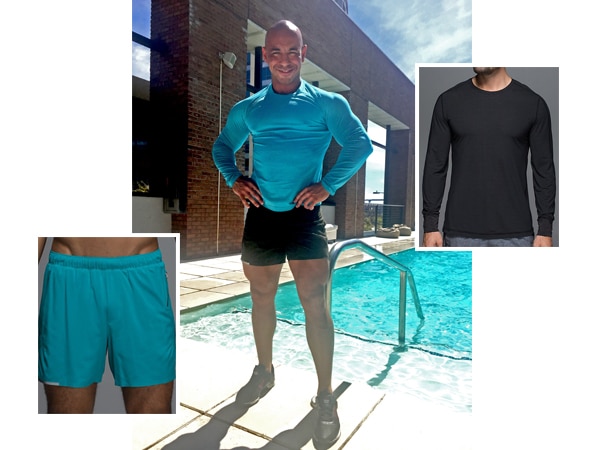 Soft and stylish, Fit Athletic Personal Trainer David looks ready to sweat. These Lululemon "Surge Shorts" are made of soft moisture wicking fabric to keep you comfortable during a long workout. The Lululemon "Get the Funk Outta Here" long sleeve shirt is perfect to combat the post workout chill.
Surge Shorts
Get The Funk Outta Here

5. Go With The Flow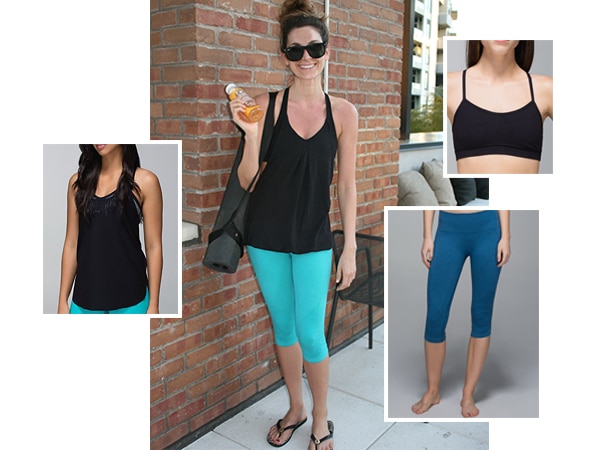 Don't be afraid to play with color. Steph's "In The Flow" Lululemon crops are a favorite amongst yogis and a staple piece in stores. Choose from a variety of colors and patterns to pair with this laser cut tank, you'll be fully suited in a lightweight breathable downward dog get-up.
In The Flow Crops
Water Bound Singlet

6. Stand Out Strong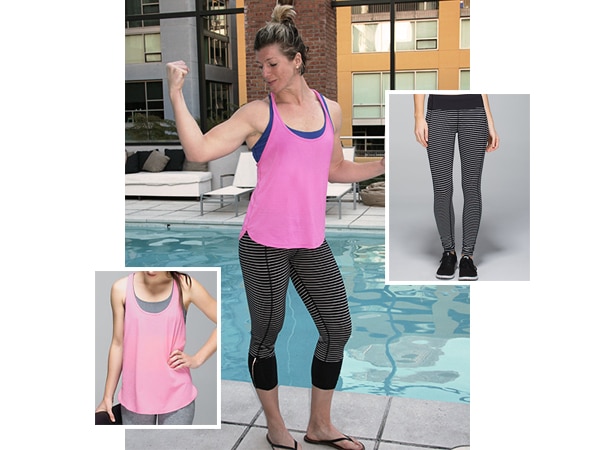 Theresa is dressed and ready to take on any workout thrown her way. Are you hesitant to try printed bottoms? I bet your face will be striped with surprise with Lululemon's "Speed Tight II" pants. These tights are an essential piece for keeping your gym look fresh while staying on the reserved side of style. A pop of color on top will bring life to your workout – it's important to have fun and feel comfortable in your athletic apparel!
Speed Tight II
105 Singlet

*Please note, these styles are flying off the shelves and will only be available for a limited time!

[ts_fab]
Looking for a fresh new way to kick your workout into high gear? Grab a few friends or co-workers and sweat off some calories with small group training. Whether you're training for a marathon or just prefer high intensity and cross training style workouts, here's five reasons you and your crew should try out small group training right now.
Accountability
Imagine that guilty feeling of bailing on your workout with your personal trainer or gym buddy where you couldn't show them the discipline required to get yourself to the gym. Now, imagine a group of people waiting for you, disappointed that you backed out; I guarantee you would make more of an effort to get your butt to the gym! Small group training allows you and your gang to hold each other accountable and stay on track.

Affordability
Sometimes one-on-one personal training expenses just don't fit the budget. Teaming up with some buddies to work with a personal trainer will prevent you from breaking the bank. In small group training, you still get a well-designed program with the support, knowledge and expertise of a personal trainer – but usually at a discounted rate.


Convenience
Get a group of work pals together for a small group training session before the workday begins, during your lunch break or for a healthy happy hour. Whether you're working towards a common fitness goal such as weight loss or just looking for some healthy team building exercises, small group training can satisfy everyone's schedule and fitness needs.
Fun!
It's hard not to laugh and burn extra calories when you spend time with good friends (or coworkers!) Teaming up during training is always a guaranteed good time, making the burn enjoyable and seem much less like a chore. Small group training can help to eliminate any fears you may have had of trying something new, or working out with a personal trainer. Knowing your buddies are by your side will help loosen you all up and push you to get out of your fitness comfort zones.
Results
A little friendly competition does the body good. Seeing others sweat it out and never give up will empower you to finish that dreaded last set. Just like a one-on-one training session, your small group trainer will take measurements and track your progress over time. Being able to see your results and feel the support of your fit posse will help keep your motivation soaring.
[ts_fab]
Thanks in part to the increase in fitness education via social media, the topic of weight lifting for women has become less taboo over the years (finally!). However, there are still many women out there who are hesitant to lift heavy weights out of fear of gaining mass and "getting too buff".
Let's set things straight – in order to get that extremely muscular look, a woman has to intentionally TRY to put on size through highly specific supplementation and meal plans (take it from an ex-cardio bunny turned bikini competitor). Many women are surprised to learn that instead of turning their bodies into "Hulk" status, adding weight lifting to their regular workout routine gets them to the coveted "lean & athletic look" much faster.
It's been exciting seeing an increase in women pumping iron at the gym these days, and I invite you to give it a shot. Need more convincing? Here are four reasons why I believe all women should lift:
1. Lifting keeps workouts interesting.
Do you often find yourself shuffling away on the treadmill or elliptical for what seems like hours at a time, staring at the clock and waiting for it all to end? Lifting can help make the gym grind a lot less mundane. While you can always try to "switch up" your cardio, there are endless ways to change up your training when weight lifting is incorporated. Techniques such as super setting & circuit training not only prevent boredom, but also help you break through those frustrating fitness plateaus.
2. Lifting boosts confidence.
Walking into the gym and crushing every rep on your workout plan has a way of creating confidence that spills over into life outside the gym. The self-esteem bump continues once you begin noticing the positive changes happening to your physique. While the physical changes are amazing, it's once you start hitting personal records and seeing the weight you're pushing increase that the feeling of being strong and unstoppable really happen.
3. Lifting builds strong bones.
Muscle development is usually at the forefront of one's mind when it comes to resistance training, so the bone building benefits of weight lifting are often forgotten, but are a big plus. According to the National Osteoporosis Foundation, one in two women will break a bone in their lifetime due to the silent disease that causes weakened bones. While there isn't a cure, doing regular weight-bearing exercises is one of five recommended steps women can take to help prevent it.
4. Lifting gets you fit fast.
Most mainstream fitness magazines and media use words like "tone," which influence women to believe that low weight/high rep is the best way to train for swimsuit season. In reality, many women get better results more quickly by picking up heavier weights at the gym. Again, heavy weights do not cause bulky gains, but rather help a women develop strong curves & lean muscle — the perfect combo to rock any tank top or dress with conviction!
Whether you're stuck in a fitness rut or just wanting to feel good inside and out, there's no better time than now to step away from the treadmill and start pumping iron. I'll see you in the weight room, ladies!
[ts_fab]
Fit Athletic offers best outdoor fitness events in San Diego this fall and training in Club Fit San Diego downtown, Club Fit Solana Beach and Club Fit Carmel Mountain locations.
Here you can find 6 reasons you need to try group exercise.