Fit & Healthy Dinner Ideas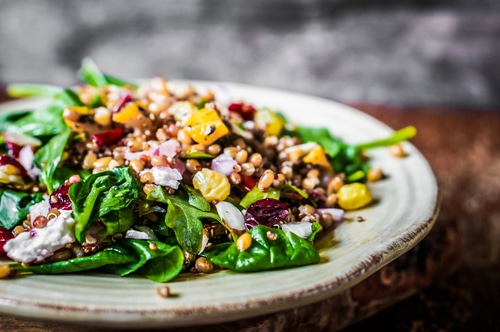 Eating healthy no longer means bland food that requires special preparation. In fact, there are lots of healthy foods you can eat for dinner without worrying about the calories!
Fitness professionals from the best health clubs in San Diego remind you that what you eat is as important as the workout.
Salad greens and peppers
Veggies are an ample source of vitamins, minerals, dietary fiber and antioxidants. They are also low in calories and fats, so they are an outstanding choice when trying to lose weight. Veggies are rich in non-starch polysaccharides (NSP) which are known for absorbing excess water in the colon and generally helping with digestion.
Researchers from Penn State suggest eating veggie-packed salads as the first course for dinner. This simple addition has been found to reduce calorie intake by up to 12% per meal.
In a study carried out by BMJ in 2016, peppers were found to be particularly rich in flavonoids – plant compounds that have a significant impact on weight loss. They help people eat fewer calories in addition to boosting blood sugar functions.
So, start your dinner off with a vegetable-packed salad, then go for roasted roblano peppers stuffed with guacamole and shredded lettuce. Yummy!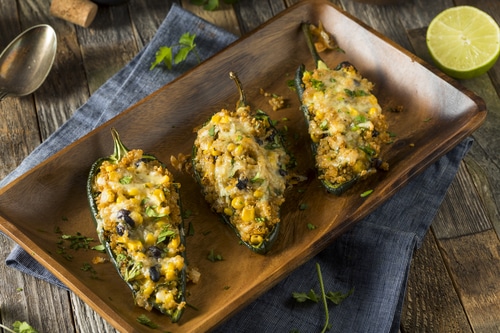 Beans
When trying to lose weight, you should boost your fiber and protein intake while cutting down on carbs and fat. Beans are a fantastic choice because they are rich in protein and fiber, and by combining beans with green veggies, dieters increase fiber intake but in fact eat less. A study done by the Medical University of South Carolina showed that by upping fiber intake to 28 grams a day (most people consume only 16 grams a day), dieters ate 300 calories less but felt more satisfied.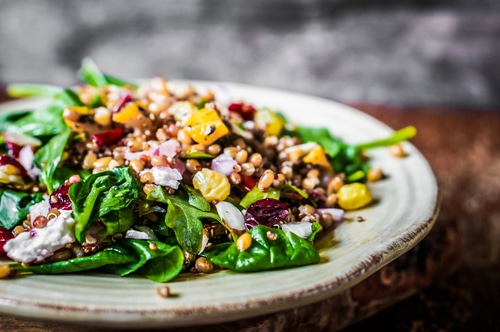 When comparing bean and meat dishes of equal calories, various studies found that bean meals made dieters feel fuller even though they ate less. So, for a healthy protein and fiber-rich dinner ready in only 15 minutes, whisk some oil, lime juice, shallot, salt and pepper in a large bowl. Put in some beans, wheat berries, kale and mango and stir to coat. Sprinkle some sunflower seeds over it and voila – your dinner is ready!
Salmon
Also rich in protein, fish is a healthy dinner staple. Protein found in fish is also called lean protein since it helps you build lean body mass, unlike carbohydrates and fats. A study published in 2017 by the journal Nutrition found a correlation between eating polyunsaturated fats (found in salmon, for example) and a decrease in the appetite-boosting hormone ghrelin. By contrast, an increase in peptide YY was recorded, meaning that dieters who had salmon on their weekly rotation felt less hungry despite eating fewer calories.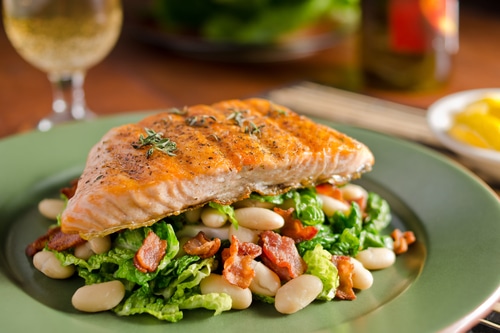 Olive oil
Dieters shouldn't be afraid to add olive oil to their dinner. After all, a Mediterranean-style diet rich in veggies, fish, legumes and whole grains with a daily intake of 1.5 oz of extra-virgin olive oil helps you lose more weight than if you simply avoid fats. The best part about this type of diet is that you don't really have to count calories. Combined with a balanced workout regime at the best health clubs in San Diego, it helps you reduce waist circumference and build lean body mass.
And the best thing?
A Mediterranean-style diet is so easy and natural to stick with.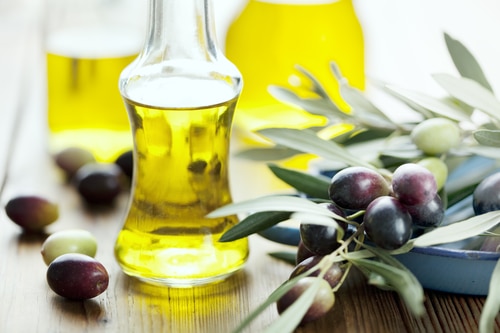 So, for a super-healthy and delicious salad dressing, try the honey-mustard vinaigrette with lemon. All you need is ¼ cup of lemon juice, 2 tablespoons of honey, 2 teaspoons of stone-ground mustard, 1 teaspoon of snipped fresh thyme, ¼ teaspoon of salt and 1/8 teaspoon of ground black pepper. Put all the ingredients in a screw-top jar, shake them up well, and you got yourself a healthy homemade salad dressing.
Health clubs San Diego dieters turn to for guidance
At Fit Athletic Club, we foster and encourage complete wellness for both children and adults. Fitness experts working at our health clubs San Diego locations are here to guide you through the workout but also advise you on proper nutrition. Choose one of our locations – Downtown San Diego, Solana Beach or Carmel Mountain – and enjoy a unique country club-like atmosphere and singular attention to your needs. Call us today!
Subscribe To The Fit Blog
Monthly articles for a Fit lifestyle, straight to your inbox.
Happening On Facebook