Gym or Fitness: What's Best for Losing Weight?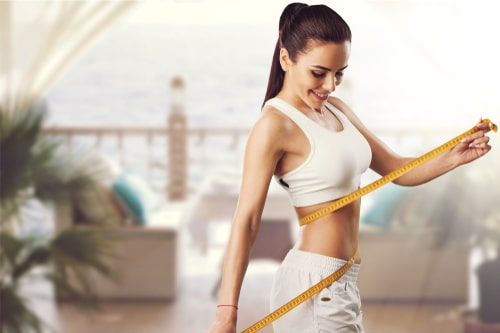 The best way to lose weight is to be dedicated to the workout method of your choice and push through it. However, many people would like to know about the latest trends in exercising and fitness in order to increase the effectiveness of their workout and find some tips on how to stay fit.
And we like to oblige, which is why we're going to explain if fit classes in Little Italy are a good way to lose weight, as well as which exercise methods are the best for doing so.
Are fitness classes better than gym?
It all depends on what you're trying to get out of exercising, which style suits you, and how you like to go about things in general. For example, the San Diego Institute for Public Health makes no distinction between the two, stressing that exercising in general is important for personal health.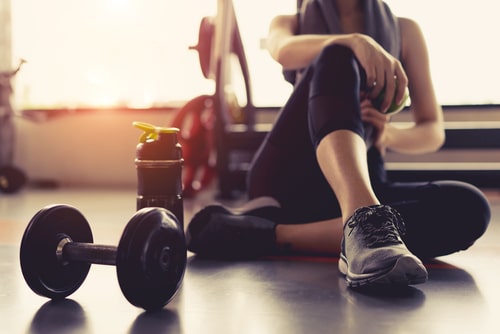 So, rather than trying to give you, and by you we mean every individual who wants to start exercising, a single answer, we're going to give you the upsides of both approaches, and let you decide.
What are the benefits of attending fitness classes?
Group fitness is the clear favorite for many and usually for these reasons:
Motivation – When you're surrounded by other dedicated people trying to do the same thing you are, it's easy to get and stay motivated to push yourself even more.
Structure – With fitness classes, everything is planned for you, so you don't have to worry about a single aspect of your workout session. 
Form – The fitness instructor will show you the proper form for each of the exercises, and they will make sure you do every exercise as it should be done.
Variety – There is a ton of variety when it comes to group fitness classes. From kickboxing-inspired routines to beach fitness, you can find your heart's desire. 
Fun – Let's face it – fitness classes are loads of fun. You'll end up laughing every single time, we guarantee it, as everything is more fun when in a group of like-minded individuals.
Injuries – When an instructor demonstrates how to do an exercise properly, you diminish the risk of injury that could otherwise be significant, especially if you're a beginner.
Accountability – Finally, if you've paid for it and cleared your schedule to accommodate for fitness classes, there's less chance of you actually skipping. Plus, the group's going to miss you.
What are the benefits of hitting the gym?
For some, there's no alternative – the gym's the only option, and here's why:
Equipment – If you choose a good gym, you'll have all the equipment you'll ever need, and more, so you can do pretty much any exercise you'd like to.
Help– Although gym staff is not always next to you, telling you how to do things, if you're ever unsure about how to properly do an exercise, you can always ask for help.
Membership – Paying for a gym membership at, let's say, the beginning of the month can greatly motivate you to keep going at it.
Choice – You can choose whether to hit the gym alone or make an appointment with a gym buddy to work out together.
Distractions – There are fewer distractions at the gym than there would be if you were to exercise at home as every gym is all about the workout.
Friendships – Even if you start out alone, you can quickly meet new people who could become your friends, which is always a plus.
Lifestyle – Choosing to hit the gym on a regular basis is great, and it can prove to be just the change of lifestyle you've desperately been searching for.
What exercise class is best for losing weight?
Now, here we can point you in the direction of some of the most amazing exercising methods that will help you burn all of your unwanted body extras quickly and efficiently.
Cycling/spinning
This will kick-start your weight loss, and you'll start noticing results really quickly. It will also strengthen your glutes, quads, hamstrings, and hip muscles, and burn about 700 calories per session.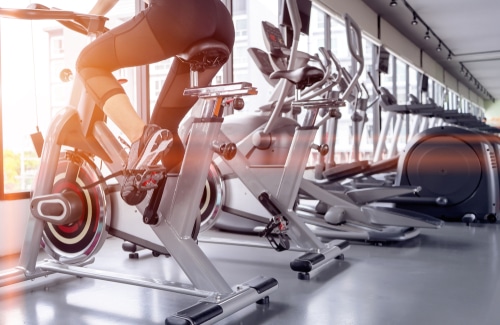 High Intensity Interval Training
If you're looking to shed some pounds, HIIT should definitely be on top of your list. The classes are short, never longer than 25 minutes, but the intensity is so high that you'll burn through those calories like slicing a cake.
Zumba
Zumba seems enjoyable, but many people don't take it seriously enough. However, it's an amazing method for losing weight as it combines dynamic dance movements with great cardio.
Boxing
Boxing will make you sweat and you'll shed pounds without even noticing it. We're kidding, you'll definitely notice as boxing can be demanding, but also very rewarding.
Running
Ah, the classic among these modern exercising methods, you still can't beat running when it comes to losing some belly fat and improving your general form. Oldie but goldie.
CrossFit
From classics to modern takes, CrossFit has appeared relatively recently, but has already taken its place among the weight-loss superstars. It's rough, it's tough, it's challenging, and you will really lose weight.
Swimming
We feel it's important for the last entry on our list to be another one of the classics – swimming. It works pretty much all the parts of your body, helps you lose weight, tones your body, and improves your overall fitness.
"Where can I find a place that offers both fitness classes and a regular gym experience?"
If you're out on the prowl for fit classes in Little Italy, you don't have to worry anymore, we've got just the place for you – Fit, the greatest gym in Little Italy, and beyond. We've worked long and hard to create a place where both the beginners and the more experienced ones could do all they wanted to, be that fitness classes or weight programs at the gym. Our staff will help you take your first steps already, so if you're ever trying to find those organics at the Farmer's Market in Little Italy, come and pay us a visit too!

Subscribe To The Fit Blog
Monthly articles for a Fit lifestyle, straight to your inbox.
Happening On Facebook
Recent Posts