Fit's Top 10 Workout Songs of 2014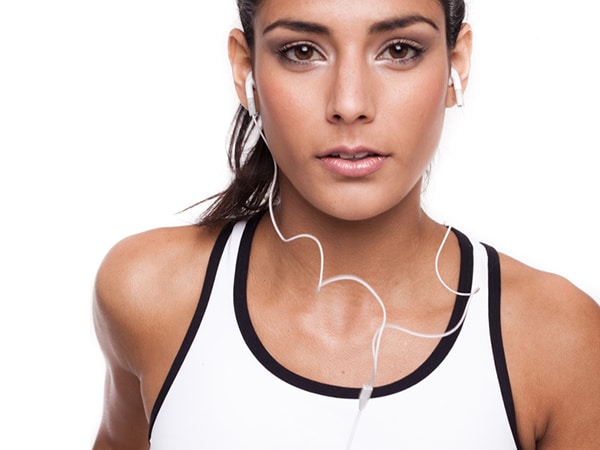 As 2014 comes to a close it's only fair to pay tribute to the best workout buddy out there – music.

There's nothing quite like a good playlist to rev up your gym sesh. Your favorite beats can help keep you motivated and moving, and help you to sustain that no-excuse attitude. Check out a few of our favorite beats from the past year and power up your workouts like never before.

1. Uptown Funk, Mark Ronson ft. Bruno Mars

Mark Ronson and Bruno Mars will help you get funky fit with this new hit. Next time this retro beat drops, I guarantee you'll notice some extra pep in your step and the endorphins of a killer workout.


2. 7/11, Beyoncé

Let's be honest, I could have filled this whole list with this year's epic Beyoncé album, but this song takes the cake. Let Beyoncé and her lyrics inspire you while you get your squatting and lunging on.


3. Blame, Calvin Harris ft. John Newman

You can "blame it on the night" but it's up to you to blast this song after a weekend of "retoxing". Perfect for a run or getting your supersets out of the way, this electro beat will inspire you to work just a little harder.


4. Hideaway, Kiesza

Ever notice that while doing cardio, your pace matches the beat of the song playing? Hideaway is perfect for jumping on the bike, spiking your heart rate and warming up.


5. The Devil In I, Slipknot

Need to crush your workout? Slipknot will fire you up for a heavy chest press. The heavy rock sounds will help you to release all the stress you've built up after a long day at work.


6. Jealous (I Ain't With It), Chromeo

Everything about this song makes me want to dance. This fast-paced, poppy hit will keep you energized and smiling throughout those dreaded TRX core exercises.


7. A Sky Full of Stars, Coldplay

Hop on a stationary bike and climb some hills with this slower, yet exhilarating beat. Not a fan of the bike? Try some wind sprints on the treadmill. Turn your incline up, walk at a fast pace and when the build up hits – run for it.


8. Animals, Maroon 5

You may turn into an animal at the gym just from the sound of Adam Levine's voice. Whether you're getting your cardio out of the way or powering through those overhead presses, this song will help you switch on beast mode.


9. Every Other Freckle, alt-J

Looking to get in the right mindset for an intense hot yoga flow? "Every Other Freckle" will both calm and energize your body, keeping you focused through your chaturangas all the way to savasana. alt-J's eclectic combination of vocals and tribal beats will leave you feeling tranquil, strong and accomplished after your practice.


10. Yellow Flicker Beat, Lorde

What would be a 2014 playlist without a little bit of Lorde? Her nontraditional beats and unique voice will help you cool down from your intense workout and relax while stretching.


[ts_fab]
Subscribe To The Fit Blog
Monthly articles for a Fit lifestyle, straight to your inbox.
Happening On Facebook
Recent Posts