OMNIA™ Functional Training by Technogym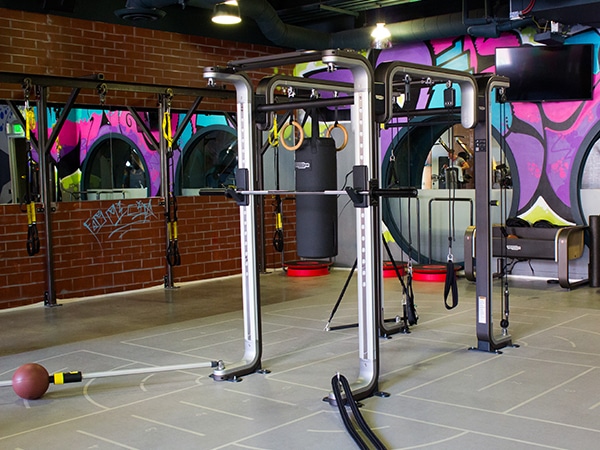 Fit Athletic Club in downtown San Diego is the first gym in the country to get their hands on the most functional cross training tool we've seen yet.
What is OMNIA™?
OMNIA™ is a functional training system which optimizes strength, endurance, flexibility, coordination and speed. It is designed specifically for small group personal training (4-8 people), to provide the same individual attention as one-one-one training but also the community dynamic of training in a group setting.
How is it different?
Technogym made it a point to keep OMNIA™ slim and sleek, not just for the external appeal, but also for purpose. OMNIA™ was designed to be intuitive for each participant, and easy for the coach to monitor the form and technique of all users during a workout. Additionally, the modular design lends itself to some pretty awesome high-intensity interval circuits, so you can amplify your metabolism and conditioning level.
What's next?

For an in-depth, workout-style tutorial on this revolutionary piece of equipment, contact me at the information below and I'll get you set up with one of our coaches for a free hour.
Also, be on the lookout for our launch of Fit Studio (in the mat room), which will consist not only of the OMNIA but also new Woodway Curve treadmills, TRX Rip trainers, traditional strength equipment and the Polar GX system – gamifying your workout by putting your real-time heart rate on the big screens.
[ts_fab]
Subscribe To The Fit Blog
Monthly articles for a Fit lifestyle, straight to your inbox.
Happening On Facebook
Recent Posts