What Are the Top Tips for Getting Fit & Toned?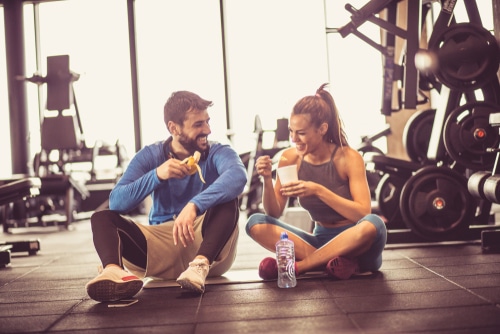 People looking for the best tips on getting toned and fit are usually looking for various ways to make their workout more effective. However, is it enough to simply follow the latest trends in fitness, and is fitness really an alternative for hitting the gym, regular style?
It all rather depends on your wants and needs, as any workout is good workout. But, if you're a beginner, you definitely need some advice on getting toned and fit, and staying so. Don't worry, we'll help you make the best out of your Little Italy fitness endeavors.
What are the tips to stay fit?
Woah, where do we begin? It would be easier if there was a California Department of Public Health proscribed "stay fit list". But there isn't, and there's so much advice on the topic… Lucky for you, we're quite experienced in the matter, and here's what we have to say about it.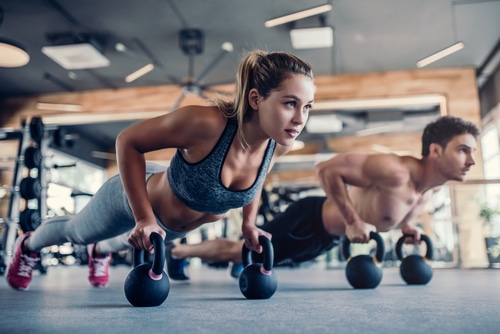 No diets – Keeping fit has nothing to do with being on a diet. Instead, incorporate healthy eating into your everyday lifestyle. Don't eat healthy just when you think you have to.
Enjoyment – Don't exercise just to keep fit, or just because you feel like you have to. Try to enjoy it. Listen to your favorite music while exercising, or mix up your routine until you find the perfect one that is enjoyable to you.
Priorities – Being fit does require a bit of sacrifice. If you want to become really fit, and stay so, it means keeping your priorities straight. Waking up 15 minutes early, exercising on holiday… You need to develop a habit, and stick to it.
Slack – But, every now and again, you need to cut yourself some slack. Eat some chocolate, grab a burger, have a coke… Indulge from time to time, but never too frequently.
Calories – Yes, you should indulge yourself sometimes, but staying fit at other times means being careful of how many calories you take in every day. Plan your meals according to how much you plan on exercising each day.
Activities – Keeping fit is not just about hitting the gym. You need to stay active whenever you can. That means walking or cycling instead of driving, taking the stairs instead of taking the lift, having active weekends instead of lounging about…
Sleep – You need to be well rested in order to exercise properly, and sleep provides you with the energy you need to get through the day, no matter if you work out or not. Sleep well!
How can I get toned and fit?
You want to become a lean, mean, toned and fit machine? We say good for you! And, if you want some advice on how to do so, you're in the right place.
More cardio

Some people say that the best way to burn fat is to put all your efforts into building muscle mass. It's true, to an extent, but we think that the best way to become toned and fit is to focus on cardio and watch that fat burn away.

Weight

When you do more cardio, you burn fat, but you also lose muscles. In order to balance it all out, lift some weights, but try to maximize the weight and to get as many reps as possible.

Triathlon

Let's be honest, doing triathlon training in order to get fit sounds a bit extreme, but trust us, it's great. Every day is a new challenge, every training is different, and you'll have loads of fun. Nobody says you have to actually do a triathlon. 

Weight no, body fat yes

When trying to get fit, many people make the mistake of only keeping track of their body weight. You should, instead, keep track of the amount of body fat, as the less you have the more fit you become.

Eating habits

It doesn't matter if you're eating healthy or unhealthy food. OK, it does matter, but it also matters whether you're eating when hungry or out of boredom of habit. Only eat when you're hungry, and stop the second you feel full.

Fruits and veggies

Try to incorporate as many different fruits and vegetables into your everyday diet. They have lots of vitamins and fibers, and they're low on calories. A win win!

Rest

Finally, don't just exercise non-stop. You need to rest, and your body needs it too in order to function properly. Being well-rested is just as important as exercising regularly, so don't push yourself too hard.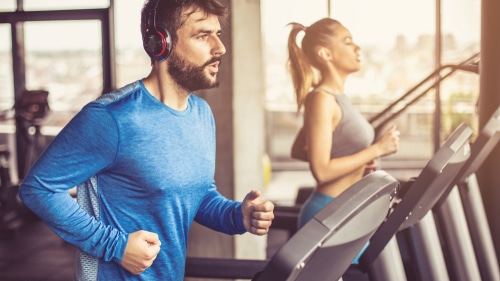 How long does it take to get toned body?
Now, this is a questions there is no definite answer to, nor would we dare even try to answer it with any measurable amount of certainty. It all depends on you as an individual, and because of that, giving a single answer is impossible.
However, we can give you some rough pointers, but they all also greatly depend on what you're aiming to achieve. If you're going for Chris Hemsworth's Thor look, but not the one from after the events in Infinity War, then it's going to take a while.
However, if your aims are a bit more modest, you'll be able to witness first results in about six to eight weeks. Then, if you stick to it, in some three or four months you'll start getting pretty pleased with yourself.
After that, the sky's the limit. The sky, your desires, and your goals. The longer you exercise, the better you'll look, the better you'll feel, and that's it, no wisdom to it. Keep it up and you'll start looking like Thor, sooner or later.
"I'd like to find a place in Little Italy for fitness, but I'm struggling…"
Your struggles have come to an end! If you haven't found the perfect fitness place for you, you probably haven't visited Fit – the finest fitness club in Little Italy! We have everything you need, from experienced and helpful staff, to great atmosphere and excellent amenities. Whatever you need, we have it, and we're sure you're going to be thrilled to have found us. So, anytime you're near the Firehouse Museum, you're near Fit. Stop by and let's get you started!

Subscribe To The Fit Blog
Monthly articles for a Fit lifestyle, straight to your inbox.
Happening On Facebook
Recent Posts