How Should I Stretch to Improve Flexibility?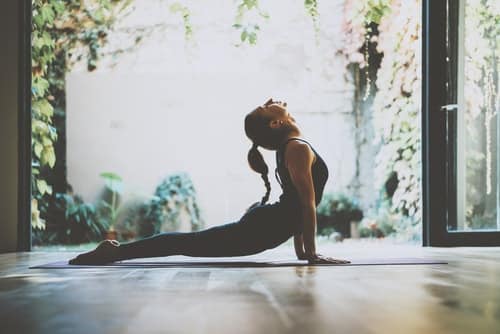 Do you want to learn how you should stretch to improve your flexibility and posture? Are you thinking about implementing yoga into your exercising routine? On the one hand, you know that yoga massively improves posture, and you also know that yoga stretches help relax both body and mind, as well as that yoga is great for calming your anxiety.
But does yoga also improve flexibility? Will attending Mission Beach yoga classes make you as bendy as Mr. Fantastic? It will, trust us. But, we know that, and in order to trust us, you need some information first. So, here it goes.
How do you stretch for flexibility?
In order to maximize flexibility gains through stretching, you have to apply certain rules to your daily stretching routine. Here are our top tips for flexibility through stretching you won't learn about from the San Diego Institute for Public Health:
The optimal amount – Don't think that you should perform stretches over the point of comfort in order to improve flexibility. If something doesn't feel right, don't do it.
Timely static stretches – Static stretches are excellent for increasing flexibility, but only if you do them after a bit of exercising. Don't perform static stretches as warm-up.
Timely dynamic stretches – Although static stretching is better for flexibility, you should also do dynamic stretches prior to actually stretching to improve flexibility.
No bouncing – Don't perform vigorous, ballistic stretches. They can be detrimental, rather than beneficial.
Proper technique – Finally, make sure you're doing all the stretches as correctly as possible. If not, you can end up doing more harm than good to your body.
Does yoga increase flexibility?
Not every type of training increases flexibility. In fact, some types of strength training do just the opposite – they make our bodies stiffer. More muscular, certainly, but stiffer nonetheless. And that's not good.
That is why exercises that promote flexibility are paramount for a well-balanced exercise routine. And yoga is the best remedy for a stiff physique around. Yoga was almost made with flexibility in mind.
Virtually every yoga position is a type of static stretch, and, as we've learned, it is these types of stretches that work wonders for the flexibility of our body. So yes, yoga will not only make your body a lot more flexible, it's probably the best method for doing so.
Which type of yoga is best for flexibility?
OK, to be completely honest, there is one type of yoga that is the ultimate yoga style for increasing your flexibility. And we're going to name it, don't worry. However, we're also going to tell you about the best-for-beginners style that will make you more flexible, as well as an advanced one.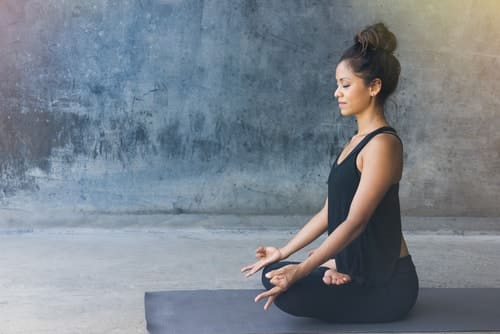 Iyengar – This is the most popular yoga style for beginners, but also the best style if you're just starting to try yoga out, but would also like to improve your flexibility. If you're just starting your journey, this is the style for you.
Yin – Now, yin is the absolute best yoga style for people who want to become more flexible. Yin yoga focuses on the connective tissue, not just the muscles, providing you with an all-encompassing yoga experience for flexibility.
Power – Finally, one of the most demanding styles out there, power yoga certainly isn't for everyone. But, if you're an experienced yogi who'd like to work the muscles besides working on your flexibility, this is definitely the yoga style for you.
"What is the best Mission Beach yoga spot for me to start frequenting?"
Although it is not yet time for you to actually start with yoga classes at a gym, it is always prudent to reserve a spot in advance. And, seeing how Fit is the most sought-after yoga place in Mission Beach, you should think about contacting us as soon as possible.
We give it our all to teach you the fundamentals of yoga, and then guide you until you become a yoga master. So, until you're able to walk freely and visit SeaWorld San Diego again, contact us and let's see when you can start practicing yoga. We're waiting.
Subscribe To The Fit Blog
Monthly articles for a Fit lifestyle, straight to your inbox.
Happening On Facebook
Recent Posts