How Stretching Can Help With Weight Loss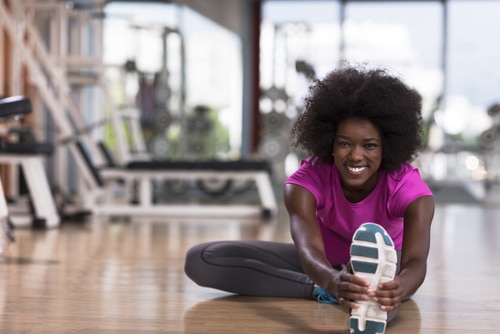 Did you have any idea that stretching can help you shed some pounds? No? Well, that's because people often only want to know what goes on in your body when you stretch, for how long to stretch their muscles, or where to attend boot camp classes in Mission Beach.
For example, did you know that doing stretches regularly can help you keep fit too? No? Well, that needs to be corrected. But, let's first see how stretching burns calories.
How stretching can help me lose weight?
First of all, allow us, for a second, to sound like we're from the San Diego Institute for Public Health and say – stretching is excellent for losing weight. It's also often overlooked as a method for weight loss and quite unjustly so.
While some people, well, a vast majority of them only perceive stretching as a way to prepare for proper exercising, in reality, stretching is a lot more than that. It will help you burn calories at a faster rate than you usually would and it will allow your entire body to lose weight better.
Why does stretching help with weight loss?
There are several reasons why stretching is an excellent way to shed some pounds, but we're going to list only the top 4 ones:
Calories – As we've briefly mentioned, you're going to burn calories with every second you hold a stretch.
Metabolism – The poses we're going to give away greatly help with bringing your entire digestive system into a state of balance.
Stress – There's a calming quality to stretches and a calm body is a body that reacts better to every kind of physical activity.
Muscles – Finally, stretching builds muscles as well, because different stretches target different muscle groups, which, when combined correctly, does wonders!
What stretches should I do to lose weight?
We're going to list all the 10 most important types of stretches you should do on a regular basis if you're looking to lose a bit, or a lot, of weight:
The cobra stretch – Lie down on your stomach, and lift your upper body towards the sky, helping yourself with your arms.
Seated twists – Sit down, back straight, bend one leg at the knee and place it over the other one, which you should keep on the floor and straight. Then, turn your upper body in the opposite direction.
The warrior – Perform a slight forward lunge while keeping your arms straight above you, and your hands clasped together and your back straight.
The bridge – Lie on your back and raise your pelvis as much upward as you can. Hold for half a second to a second.
Side lunges – Stand up with your back straight and spread your legs sufficiently apart, then transfer all your weight to your one knee while bending it.
Inner thigh stretches – Sit on the floor, keep your back straight, and bring together the soles of your feet while dropping your knees slowly to the sides.
Knee squeezes – Lie on your back, fold your legs at the knees, and bring them towards your upper body while squeezing them with your arms.
Triceps stretches – Stand up, back straight, and bend your arm at the elbow and place it behind your head, reaching toward your lower back as much as possible.
The bow – Lie on your stomach, take your ankles with your hands and bend them forward. Hold for half a minute.
The downward dog – Start this stretch on your hands and knees, and then straighten your arms and your legs into a V shape while pressing down.
How long should I hold a stretch?
As you can see, sometimes we provide an average time a person should hold a stretch. However, the amount of time you should spend holding each stretch is wildly individual.
The rule of thumb is that you should try holding a stretch until you start feeling "the burn", that is, until you feel your muscles reacting to it, and then a couple of seconds longer. The important thing is not to overdo it, as even stretching too hard can cause injuries.
"Where can I learn to stretch in Mission Beach?"
If you'd like to learn how to stretch the calories away, but you're unsure how to begin, don't despair, there's still hope – just come to Fit Athletic! Here, you can stretch, lift, do yoga, or join incredible boot camp classes in the Mission Beach community!
Whatever you want to do, you can, and stretching is our specialty. Our stretching sessions are available in our Fit gyms, so consider joining for increased flexibility. The sessions last from 15 to 30 minutes, so you'll have plenty of time for other types of exercises, too. We can teach you how to do it properly, and we're happy to do so. Who says that only the Giant Dipper is a blast? Fit classes are too, so stop by and see why!
Subscribe To The Fit Blog
Monthly articles for a Fit lifestyle, straight to your inbox.
Happening On Facebook