(Almost) Back to Fit! How to Prep Your Body for a Post-Pandemic Return to the Gym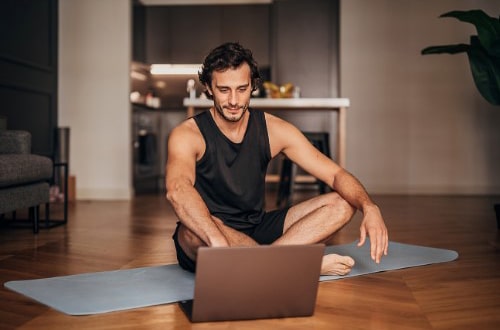 No matter what your favorite way to sweat is, we know how important it is to keep up a consistent workout routine to maintain a healthy mind, body, and spirit. Hopefully, you have been keeping up a good exercise regime using one of our virtual training programs while our Fit clubs are temporarily closed. However, we understand that you enjoy working out at the gym for a plethora of reasons like the equipment, environment, personal training, classes, and culture to name a few. It is challenging to stay motivated when you are thrown off of your routine. So, don't feel bad if you've taken a step back without having access to your usual amenities. We miss seeing your shining faces in person as much as you miss having access to the facilities, and we can't wait to get you back to Fit! We are taking this time to prepare for a sweet and safe post-pandemic reunion with our beloved Fit Family!
As the vaccine rollout is happening, now is the time to get your body ready to return back to Fit and a little sense of normalcy. We are eagerly awaiting the news of when we can open our doors again. Don't worry, you will be the first to know when we get the go-ahead! In the meantime, here are 4 tips on how to safely prep your body for a post-pandemic return to the gym.
We're Getting Ready to Welcome You Back
While you are getting your body ready to head back to the gym, Fit is getting ready to welcome you back to our clubs with the amenities you've been missing during our temporary closure. We miss you all so much and are taking necessary precautions to ensure that our facilities are clean, safe, and ready to kick your butt once it is deemed safe to return! In the meantime, you can take advantage of our Virtual Training to help stay on top of your fitness goals and prep your body for the sweet post-pandemic return to the gym!
Subscribe To The Fit Blog
Monthly articles for a Fit lifestyle, straight to your inbox.
Happening On Facebook