Little Italy Gym: How Authenticity Becomes Reality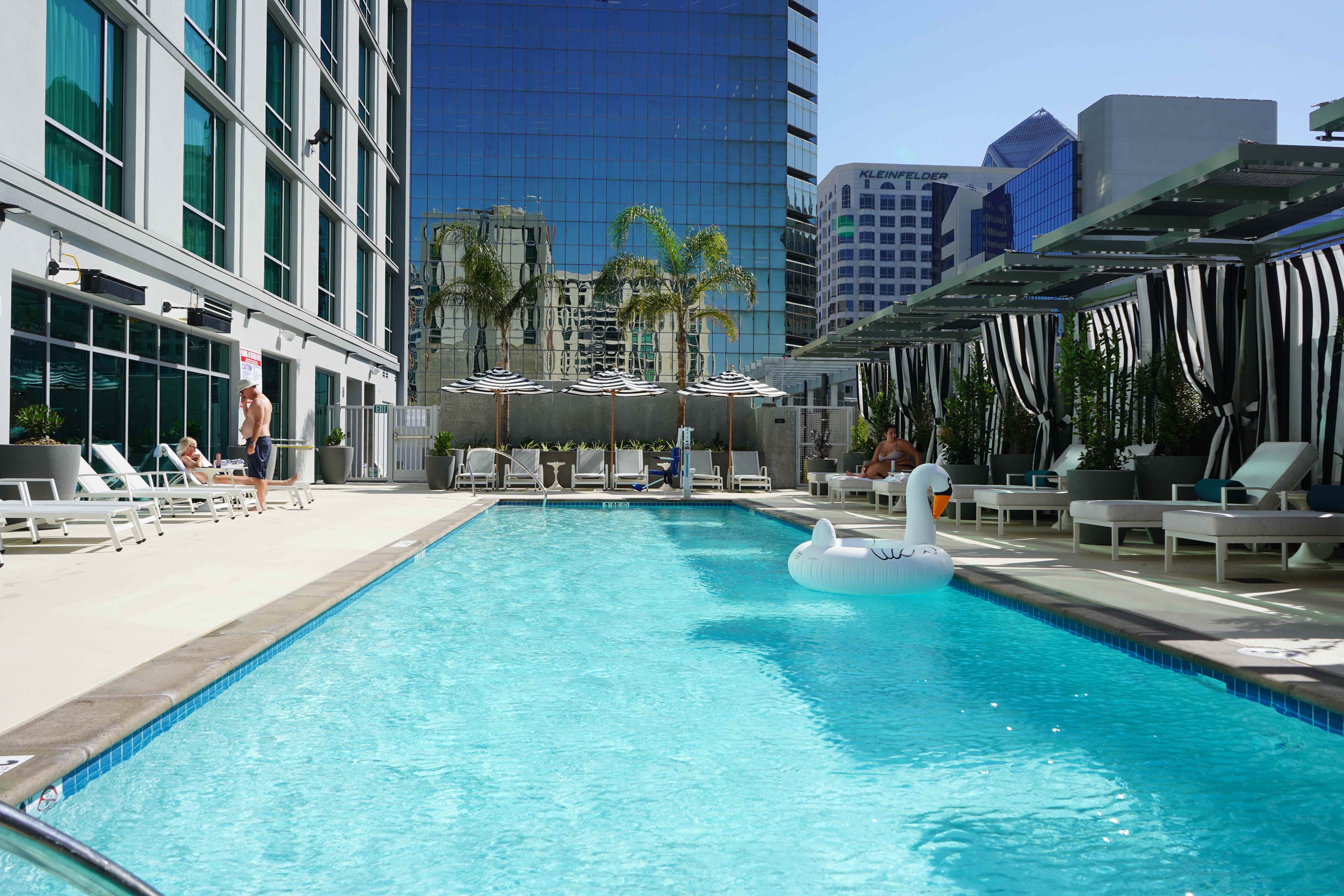 Yes, our Little Italy gym will soon welcome all the fitness enthusiasts and professionals who are ready to embrace a healthy lifestyle. Not only does our new gym boast an authentic setting in the boutique Carte Hotel, but it also brings you a range of fitness amenities that will elevate your workout to a whole new level.
At our new facility, you'll be able to lose more than just a few extra pounds. We will help you gain more confidence and strength, adopt healthy habits and level up your mindset. Get ready to shed the dissatisfaction with your body and transform your lifestyle!
What every gym should have?
In addition to opening in a vibrant, close-knit community, our outstanding Little Italy gym has so much to offer. The moment you enter our new fitness facilities, you'll find out why fitness enthusiasts around San Diego have been waiting for our new club with nothing but excitement.
Simply put, we have it all and we're ready to bring it to you! Have you dreamt of enjoying an inspiring yoga session with a view of San Diego Bay? Or would you prefer socializing with other members, sharing ideas, advice, and unforgettable moments? Just visit our gym as soon as it opens and get everything you need to be fit, healthy, and happy in one place!
"But, what exactly does your gym near me bring to the table?" you may ask. Well, everything you need to achieve your desired fitness goals, and more! Here's what you can expect from our upcoming fitness sanctuary.
Experienced trainers & friendly staff
The leading fitness professionals await you in our advanced fitness center in Little Italy. Assisting our community members in achieving their desired goals is among the most important fitness instructor duties and responsibilities of our trainers. Our team is highly qualified and professionally educated to work with individuals of different ages, providing them with tailored fitness plans.
Working with our personal and group instructors in Little Italy will be a true pleasure since we've handpicked patient, experienced, and amicable experts. In addition, our service staff is also here to accommodate your requests and maintain a pristine facility that matches the style and glamor of the Carte Hotel.
Innovative facilities with high-end equipment
Our Little Italy gym features an appealing, modern, sleek look that reflects the elegance of the surrounding areas. Stretching over 28,000 square feet, our new fitness club has everything you need to lose weight, tone your muscles, increase your flexibility, change your diet, and more. At our new facilities, you'll find the best commercial gym equipment in the region.
On top of all this, your new favorite gym will also charm you with some unique areas. For instance, you'll fall in love with our rooftop heated pool with a spa zone for relaxation. Yes, you heard it right! We mix business with pleasure by providing our gym members with an opportunity to work out and have fun to their hearts' content.
A range of personalized fitness courses
Do you want to join the best health and fitness courses San Diego has to offer? Then be the first in line when our new gym opens in Little Italy. Our fitness team specializes in a range of physical activities and plans, so there's no doubt you'll find a class that meets your needs.
Whether you want to join a group training, try hot yoga classes, or engage in strength and cardio training, you can do so at our fitness center. We offer a variety of fitness courses, so the only thing you need to do is to discover which one meets YOUR needs.
What is the best gym membership?
This one is easy! The one that gives you all of the mentioned benefits. But that's not all! Here at Fit Athletic, we believe that a gym is more than just a place to work out. That's why we're ready to take things up a notch in our Little Italy gym and provide our community members with:
Day passes and corporate wellness events
Free training sessions for friend referrals
Steam rooms, sauna, showers, locker rooms
Nutritional advice and healthy foods
Cozy and relaxing lounge areas
Free towel service
Valet parking
When will Fit Little Italy open?
Sooner than you think! In fact, you can plan your visit to our new gym the beginning of next year. Yes, that's right! The opening ceremony is scheduled for 2020 and we'll be more than glad to celebrate this day with you.
Reap all the benefits of regular physical activity while simultaneously enjoying one of the most luxurious gyms in San Diego. Discover what our new gym has to offer!

Subscribe To The Fit Blog
Monthly articles for a Fit lifestyle, straight to your inbox.
Happening On Facebook