Yoga for Beginners: What Style to Choose & How Often to Do It?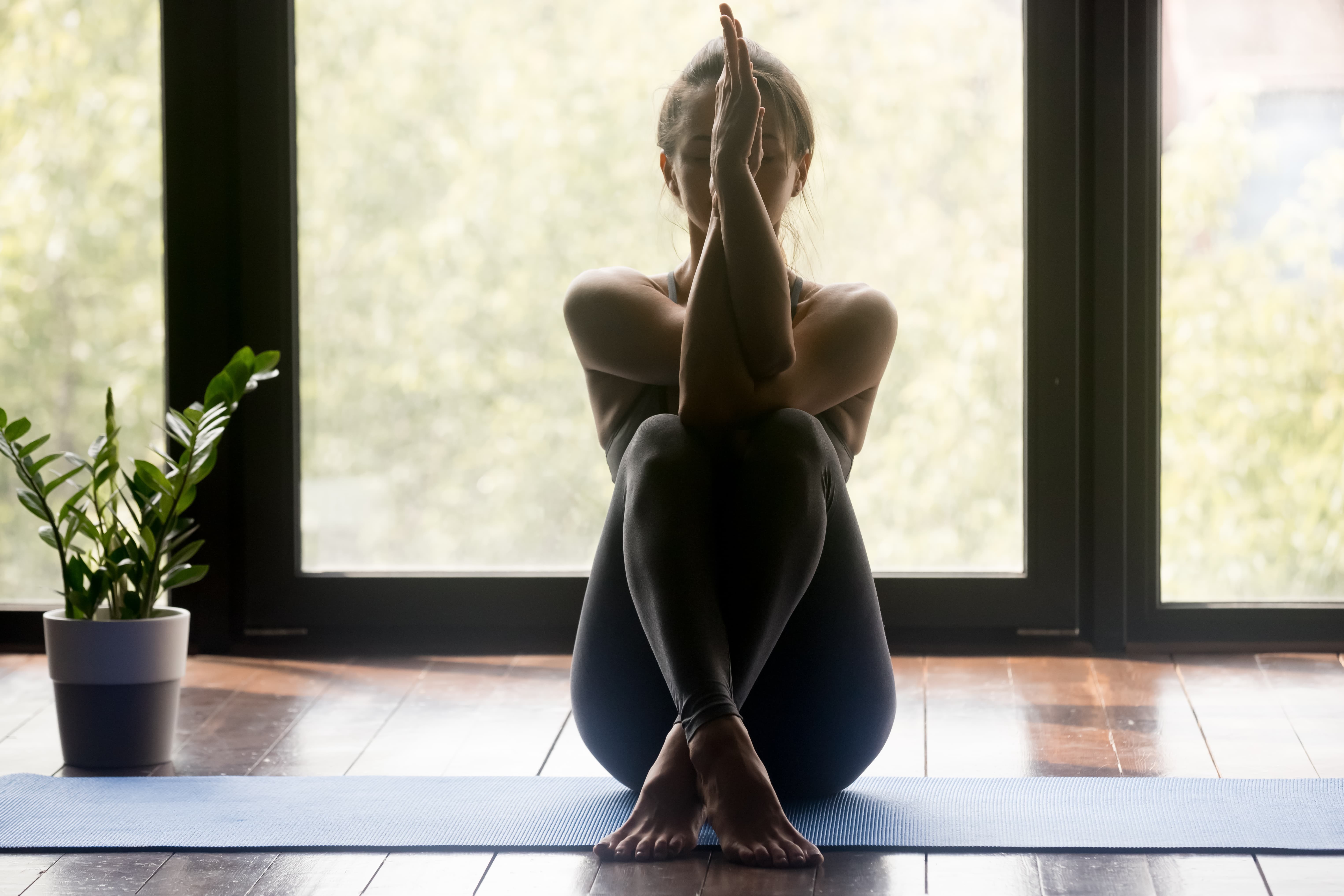 If you're unsure what yoga style is best for beginners, don't worry, you're not the only one. Starting yoga can be daunting, but a lot of fun too. So, instead of wondering if yoga can help you lose weight, what the benefits of yoga are, and if doing only yoga can keep you fit, our advice is just go for it.
Yoga is amazing, and it can help you in ways you would not even dream of. Exercising regularly is a must, per advice from the San Diego Institute for Public Health, and practicing yoga is the best way to keep yourself fit. All you need to do is find a Mission Beach yoga place for you, and get cracking.
How often should a beginner do yoga?
When you're just beginning to exercise, no matter the chosen routine, you should ease into it. But, easing into yoga is not the same as easing into other exercising routines. Regardless of whether you're already in shape or not, you'll need to start slowly and with awareness.
Choose simpler styles of yoga, which we're going to discuss later on, and gradually move into the more demanding styles. Listen to your body and your instructor and, over time, you'll notice major improvements in coordination, flexibility and strength.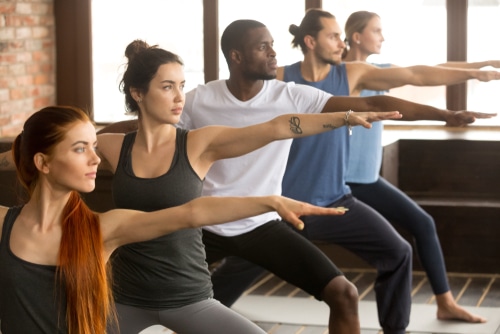 If you want to reap the full benefits of yoga, commit to a regular practice under professional guidance. You really can't overdo it if you're doing it right. Try to do yoga 3 to 5 times a week. Although it seems like a lot, you need to properly familiarize yourself with it and develop a routine. With yoga, consistency is just as important as frequency, and you should do your best to be committed and organized.
What type of yoga is best for beginners?
Not every style of yoga is slow and mellow. There are some types of yoga that will seriously put your body to the test, and we advise not to begin with Hot Yoga, Bikram Yoga, Power Yoga, or Aerial Yoga. These styles may prove to be a bit much for a yogi newbie.
But, there are many other styles of yoga that are perfect for anyone who's just starting out, and here are some of the most popular ones.
Hatha Yoga

The perfect style of yoga for every beginner, and the type mostly practiced throughout the United States. You will learn how to breathe, how to relax, and how to hold various postures. Hatha will slowly introduce you to the wondrous world of yoga.

Restorative Yoga

This is probably the most relaxing and the least physically demanding style of yoga. Don't be afraid of it because there are props involved. Restorative Yoga is slow, methodical, and focuses heavily on breathing, and it is perfect for every greenhorn.

Vinyasa Yoga

Vinyasa is a yoga style that's all about the flow, i.e. a correct sequence of different yoga poses seamlessly taking one another's place. You will slowly move your body as you adjust your breathing, and you can gradually advance to more difficult combinations of positions.

Yin Yoga

Yin is all about stretching your body to its limits, especially your connective tissue. You will try to hold every position for three to five minutes, and it can be a bit demanding in the beginning, but it is slow and can help you find your yoga feet in no time.

Kundalini Yoga

It is similar to Vinyasa, but a lot faster, so when you think you're ready to be out of breath, it is time to transition to this fast-paced yoga style that consists of different poses combined into a rapid flow of constant movements.
"What is the best place in Mission Beach for a yoga beginner?"
There are many places you can practice yoga at, but only one provides the perfect atmosphere, the necessary amenities, and the view that will inspire you to do yoga with the best of them – Fit Athletic gym.
Our superstar team of yoga instructors will give it their all to show you the amazing world of yoga, and you'll love every second of it. Who knows, once you master it, perhaps you can do a Karate Kid moment at the Mission Beach Boardwalk. But, before that, visit our yoga place in Mission Beach and see just how incredible it is!
Subscribe To The Fit Blog
Monthly articles for a Fit lifestyle, straight to your inbox.
Happening On Facebook
Recent Posts