Simple Ways to Include Kale in Your Diet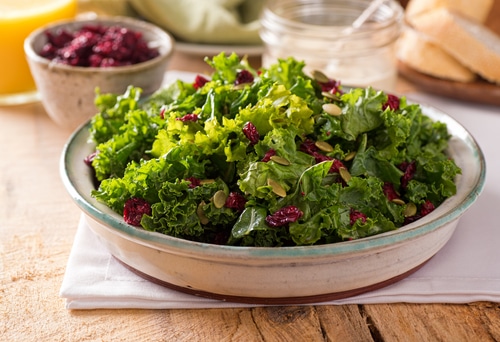 Kale or borecole is a member of the cabbage family and it is called a superfood for a reason. This leafy veggie is a nutritional powerhouse that has been on our plates since the Roman times and nowadays it is more popular than ever! Packed with minerals, vitamins and antioxidants, kale has almost everything you need to stay healthy and fit. It has more iron than beef and more calcium than milk. What's more, kale is very low in calories and fat but high in fiber.
So you know kale is super healthy and want to have it on your plate but don't really know how. Here are some tasty, fun and easy ways to include kale in your diet!
Make a healthy green salad
Jumpstart your kale addiction by adding this beautiful leafy green to your grain-based salad. A kale salad is one of the easiest and healthiest salads to make at home. It is delicious, packed with nutrients and fiber, and it won't leave you feeling weighed down after a meal.
Choose Lacinato kale (also called dinosaur or Tuscan kale) for your salad. Chop raw leaves into small pieces. Sprinkle the kale with sea salt and let it sit with a bit of oil for half an hour. Then massage the dressing into the kale to make it extra tender. Scrunch and release until the kale is dark green and fragrant.
Mix this super veggie with other ingredients such as nuts, cheese, raw veggies and/or fruits. Add a little bit of something sweet, as well as vinegar or citrus juice and wait for 10 minutes before serving. Ta-da! Your super tasty kale salad is ready to brighten up your day!
Add kale to your smoothie
Fitness trainers at the best gyms near Carmel Valley 92130 recommend making a high-protein smoothie full of antioxidants to keep you powered for hours. There's a myriad of healthy and tasty smoothie recipes with kale that are quick and easy to make. See how fruits, almond milk and a few kale leaves can be mashed up into a mouth-watering smoothie!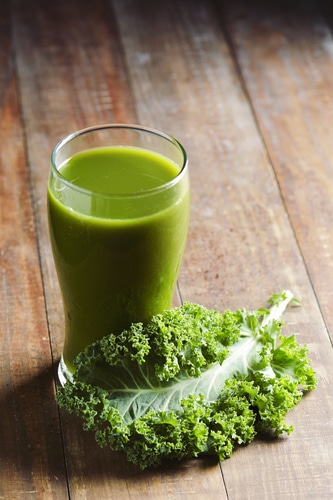 If you are just starting out with green smoothies, feel free to go hard on sweet fruits such as bananas, strawberries and pineapple. Follow it up with almond, peanut butter, or cashew to boost protein. You can add a touch of honey to sweeten the smoothie up a bit more.
Experiment with the ingredients to find your perfect combination to start the day or make it through the afternoon. Just make sure to use a high-speed blender. Blend on high until smooth and then enjoy every sip!
Throw some kale into everything you cook
Kale works great in a soup, dip, noodle dish, and as a substitute for spinach. You can throw some kale in basically everything you cook, giving it a heavy nutritional punch. Sauté kale with some veggies or steam it like spinach. Add this superfood to savory rice and combine it with parsley or basil to make pesto.
You can even make kale chips! Preheat the oven to 350 degrees F, massage a bit of olive oil into the kale, season with salt, garlic, chili, or other spices and bake for 10 to 15 minutes until the chips look crisp.
Looking for gyms near Carmel Valley 92130?
If you want to make a lifestyle change and you are searching for high-end gyms near your 92130 area, look no further than Fit Athletic! Become a member of an innovative health club in San Diego and work with our educated and experienced fitness professionals to achieve your health and fitness goals.
We are there to help you find and maintain the balance of the body and mind. You can shop for top-quality groceries and meals in our Natural Foods café and work out in the premier fitness facility. Of all the gyms near the 92130 zip code area, Fit Athletic is the most appreciated one. See for yourself why!
Subscribe To The Fit Blog
Monthly articles for a Fit lifestyle, straight to your inbox.
Happening On Facebook