How Can Stretching Improve My Body Posture?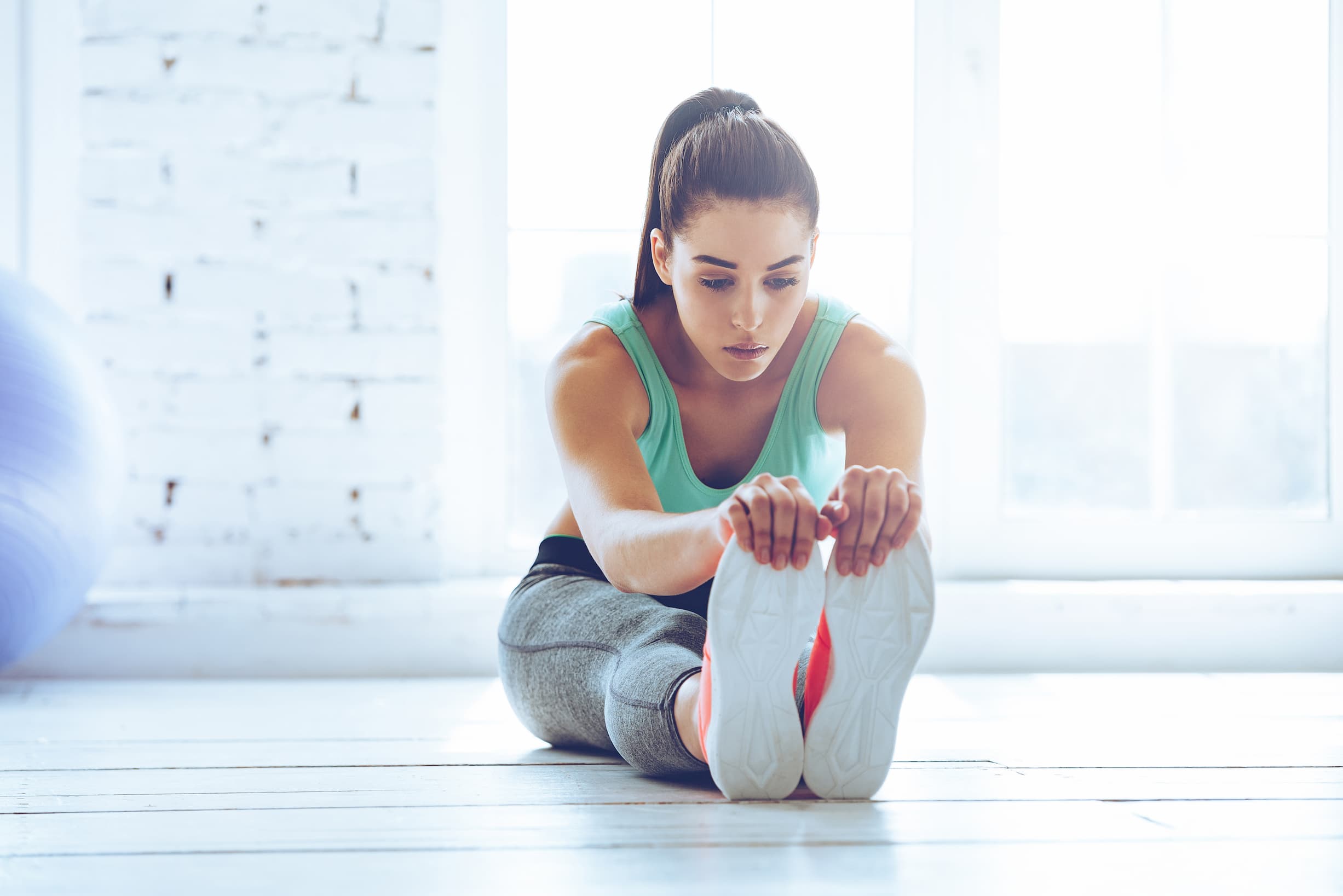 If you had no idea that stretching can actually improve your body posture, we don't blame you. It's not exactly common knowledge. But, it doesn't hurt to learn just how beneficial stretching actually is. Stretching can even help calm your mind and soul, similar to attending yoga classes in Mission Beach. But, first, let's see how stretching helps posture, shall we?
Does stretching improve posture?
As odd as it may sound, since stretches are nowhere near the first thing to pop into your mind when thinking of improving your body posture, yes, stretching definitely can improve your posture drastically.
Now, even though you may not have heard of stretching being recommended for body posture by the California Department of Public Health, it should be. Doing stretches is undemanding, quick, and you can do it basically anywhere, even when queueing.
In a time when we spend the majority of our days hunched behind a computer, stretching is an amazingly quick and easy method for improving your overall fitness, posture, and balance. But, how does stretching actually accomplish that?
How can stretching improve your posture and balance?
The thing about developing poor posture and, consequently, bad balance, is that it happens gradually, without you even noticing it. Enter stretching. You see, when you hunch, you make your muscles weak.
As you perform stretches, you put those muscles to work, strengthening them, making them do their job again and, as a result, you'll start to notice your posture improving. Couple that with the added benefit of stretches relieving tension from your back, and you'll be able to stand and sit up straight again in no time.
And, as your posture improves, you'll become happier, more alert and confident, and you'll stop feeling down. And all that due to stretching improving your body posture. And, if you'd want to improve your posture, these are the best stretches to do:
Shoulder rolls
Chest release
Pyramid
Standing forward bend
Seated elbow grasp
Shoulder squeeze
Can yoga improve posture?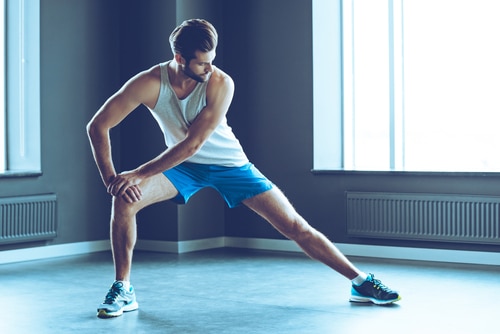 When you take a quick look at a yogi exercising, what's the first thing that comes to your mind? What does yoga remind you of? What is yoga virtually identical to? Might it be stretching? Now that you mention it, yoga does look a lot like stretching.
Obviously, there's more to yoga than just stretching. If stretching and yoga were one and the same, there would only be the one or the other, not both, right? That being said, the fundamentals of the basic yoga styles do rely a lot on stretching.
And that is precisely why yoga can be extremely beneficial to your posture, especially if you stick to slower, more mellow styles of yoga, such as Hatha or Vinyasa. These styles of yoga work wonders for both your posture and your balance. But wait, there's more.
What yoga is best for stretching?
Hm, not sure exactly what you mean… Are you thinking of the best yoga styles for stretching, or the best yoga positions that will stretch your body to the max? Nevermind, we'll cover both. Here's our list of the best yoga styles and yoga positions for stretching.
What are the best yoga styles for stretching?
Speaking about the best yoga styles for stretching, here are our top 5 picks:
Hatha – Yes, we've mentioned it. Hatha is the most basic of the basic yoga styles. It's slow, mellow, it will help you stretch your body while being easy enough for everyone to do.
Vinyasa – Although Vinyasa is a bit faster paced, especially when compared to Hatha, it is still easy enough for beginner yogis, but highly effective for improving posture and balance.
Iyengar – If you're experiencing neck problems or back problems, you need to stretch the muscles in those areas thoroughly. No better style of yoga for that than Iyengar.
Bikram – Bikram yoga is so good for stretching that it will massively improve your flexibility, while also working wonders for your posture. Yes, it's a bit more demanding but hey, nobody's saying you should try out Bikram immediately.
Kundalini – Although many say that Kundalini is more for calming the mind, we tend to disagree. Although it is really slow, that's why it's so good for stretching. You'll hold the positions for longer, elongating your entire body.
What are the best yoga positions for stretching?
Finally, here's our list with the top 10 yoga positions that are perfect for stretching your body:
Standing forward fold – Improves flexibility of your lumbar spine.
Cat-cow pose – Works wonders for the flexibility of your spine.
Warrior I – This position improves the range of motion of your core muscles.
Cobra pose – This will loosen and strengthen your spinal column.
Bow pose – Your entire back will benefit from this position.
Bridge pose – If you're experiencing back pain, then the bridge position is for you.
King dancer pose – This position provides ample stretching for the majority of your body.
Butterfly pose – Increase the flexibility of your groins and your hip.
Reclining spinal twist – Another position great for whole-body stretching.
Seated forward bend – This pose will stretch your hamstrings, neck, and back
"What's the best Mission Beach place for yoga classes?"
No place is great for yoga in these troubling times. We understand that you might even be too take a stroll to Balboa Park… But, there's one gym in San Diego famous for its yoga classes, and we can't wait for them to start again – Fit! We boast the best yoga instructors in the business, and we can't wait to show you what we've got once all this blows over. Stay safe, and see you soon!
Subscribe To The Fit Blog
Monthly articles for a Fit lifestyle, straight to your inbox.
Happening On Facebook
Recent Posts