We all know that exercising regularly is extremely important for keeping us healthy and in shape. However, many people struggle to stay motivated while working out alone, while others hit a plateau and then get frustrated when they can't seem to improve their performance.
If you're struggling to stay dedicated to your workout routine, group exercise could be the answer. Dedicating yourself to attending a regular fitness class could provide the structure and the camaraderie you need to meet your fitness goals and even exceed them.
Keep reading for a detailed look at the benefits of group fitness, including how signing up for classes at Fit Athletic Club can help motivate you toward getting in the best shape of your life.
The Case for Group Fitness Classes
Working out alone can provide time for personal growth and a chance for you to hone a specific skill or muscle group. On the other hand, exercising by yourself means there's no one around to correct your form, which could lead to injury if you aren't careful. Additionally, it's demonstrably more difficult to stay motivated and inspired while working on a solo project than when performing as part of a team.
In contrast, research has shown that group exercise does more to reduce stress and improve quality of life than solo workouts do. Participants in a study by the University of New England College of Osteopathic Medicine showed an impressive 26 percent reduction in stress levels after 12 weeks of working out in a group setting, while participants who exercised alone for 12 weeks showed no significant change in stress levels.
People who work out in groups have the advantage of being able to encourage each other to try harder and set new goals, as well as acknowledging and celebrating the moment when those goals are met. Group exercise classes aren't just beneficial for your physical health; they can also improve your mental and emotional health by lowering the risk of burnout and providing much-needed anxiety relief.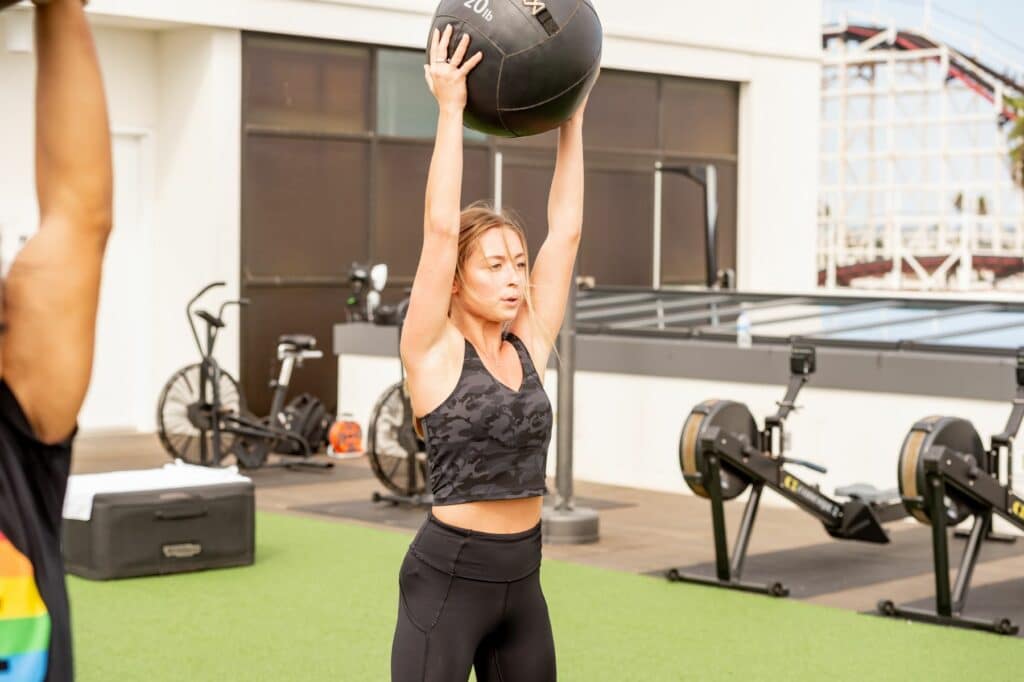 Group Fitness at Fit Athletic Club
There's nothing like working out with other people to get you motivated and inspire you to boost your performance to the next level. Being able to compare your efforts with others allows you to set clear goals for yourself, as well as make adjustments and improvements to your form and technique. For the best group fitness classes San Diego has to offer, check out your closest Fit Athletic center and join online today.
Fit San Diego operates several locations all over the city, so you're sure to find a Fit Gym near your home or office. For instance, if you work downtown, why not check out our evening classes at Fit East Village? Other popular locations include Fit Little Italy and Fit Mission Beach.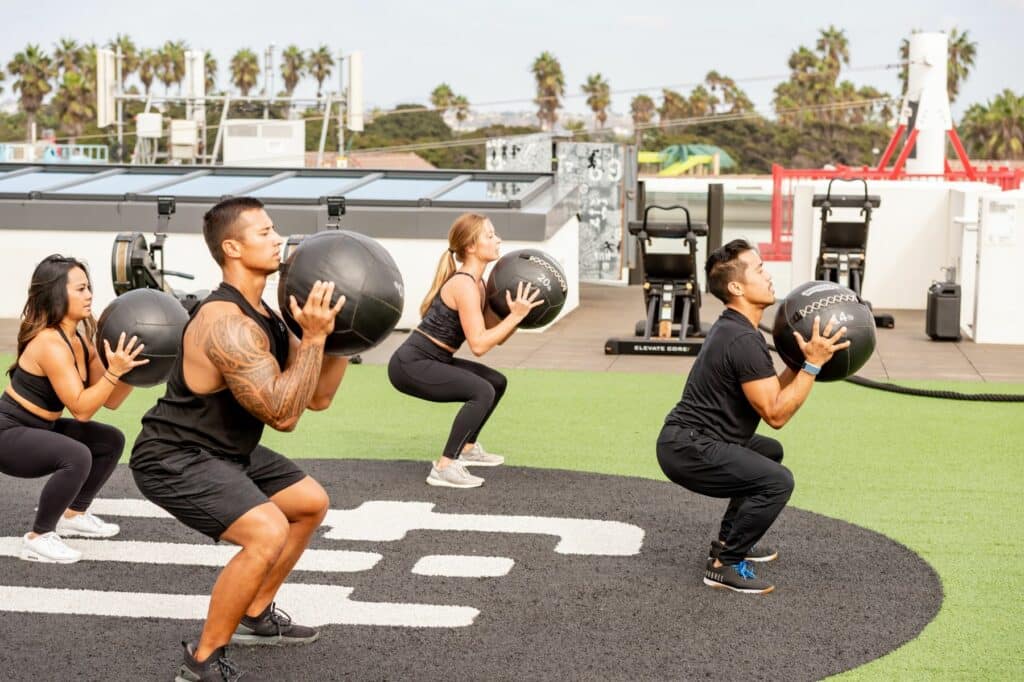 Bring Your Workouts to the Next Level
Take the next step in your fitness journey and see for yourself how motivating working out with others can be. Sign up for a free guest pass for group fitness classes at your nearest Fit Athletic Club location today!
Convincing kids to exercise can be one of the hardest tasks on the modern parent's agenda. With today's proliferation of technology regularly tempting children away from the sports-field and onto the couch, those 60 minutes of push-play a day have never been harder to enforce. After reading the up-to-date tips below, though, you'll be armed with a bevy of ways to get kids exercising. Wondering how to get kids to exercise? Keep reading to find out.
Be inventive!
When it comes to how to promote physical activity in schools, we all know that our best teachers came up with creative activities that totally distracted us from the exercise being done. From tug-a-rope to the playground, tag to swimming, there's multitudes of fun to be had if you think outside the box a little. There are also lots of school programs that one can explore and try!
Remind them that it's what the cool kids do
One of the best ways to motivate kids to be active is by reminding them just how common it is to join a group sport, or to take part in a class-based exercise. Whether baseball or hockey, ballet or judo, one of your kid's friends is bound to be doing it – and often, that simple fact will be motivation enough.
Make your home into a space for activity
Activity doesn't just have to be done outside, or in purpose-built spaces – it can take place within the walls of your family home, too (especially when winter takes outside exercise out of the equation). There are many ways to keep your kids active indoors, including repurposing a spare room into a gym, purchasing activity-based technology like a Wii, or getting your hands on a family fitness video that you can all have a good old dance to.
Implement a rewards system (within reason)
It's never a great idea to promise your kid a bag of lollies after they complete a lap around the block, but other rewards of a slightly-healthier nature – like extra pocket money or their choice of a dinner meal – can work a treat in sustaining exercise habits.
Tie activity in with the to-and-from-school commute
On the back of the previous point, you might consider telling your kids that in exchange for their walking or biking to school, you'll organise a regular movie night for the weekend. That way, you gain some extra time in the morning, as well – it's a win-win!
Resources, resources, resources
Sometimes kids are object-based exercisers and need something physical to base their activity around. By buying a resource like a trampoline for your backyard, your kids will be moving before you know it.
Get started early
The best thing that you can do to encourage kids to exercise is to normalize it in the family environment. If you don't exercise on a regular basis, how can you expect your child to want to? Making a habit of family exercise, such as hikes, active summer holidays, and sport-watching will afford your kids a positive attitude towards exercise for life. Here are 7 great ways on how to get kids to exercise!
To Find the Original Article Click Here
To read more blogs written by Alex, visit her blog! Click Here.
As the month of February focuses on the ones we love, we decided to showcase some of the "Things We Love" within the walls of Fit Athletic Club during this Valentine Season!
___________________________________________
Give a women the right shoes and she can conquer anything. There's a whole lotta love in this pair of spin shoes. 15 years of love to be exact. And they could only belong to the one and only, Connie Cook – a spin class we LOVE!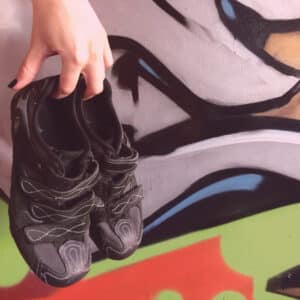 Cardio can be a pain in the butt, but what's not to love about this view?! Enjoy getting your sweat on with a VIP view of Petco Park from the balcony at Fit Downtown.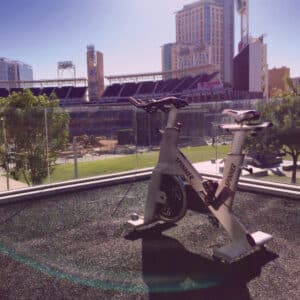 Let's be honest, happiness is a gym all to yourself. But true happiness is a gym that actually has the space to comfortably workout. If you haven't already, check out the 5000 square feet Turf Zone at Fit Athletic Solana Beach!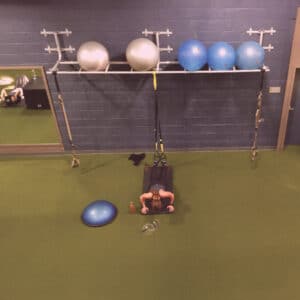 What's better than sweating it out and not having to work for it? Take advantage of the Dry Sauna at any of our three Fit Athletic locations!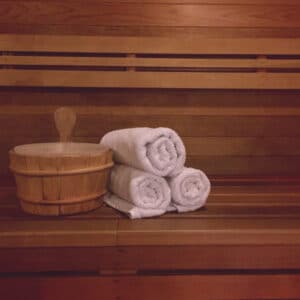 Because who doesn't like to hangout poolside on a rooftop deck? Oh, and not to mention with a stellar view of Petco Park.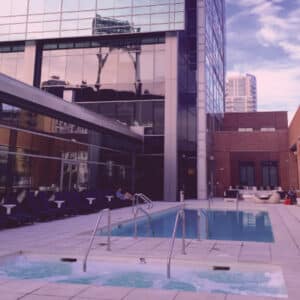 Tennis, the fun kind of cardio. Discover your inner Serena Williams at Fit Carmel Mountain's tennis courts!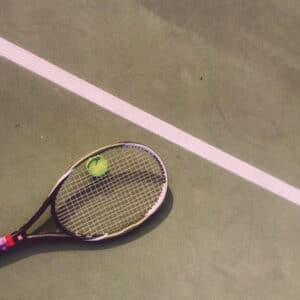 Workout #: 2
Group Ex Class: 12:00pm BOSU Fit Challenge with Tori Brillantes
Location: FIT Carmel Mountain Ranch
It's a New Year and with that comes with the expectations of new goals. Maybe floss my teeth more, dabble to learn the guitar or speak a new language. This year, the goal on top of my list is to finally discover my inner Jillian Michaels and hopefully end up with washboard abs.

Some mornings are hard when you're reaching for the gold and this morning was no exception. My goal was to make the drive to Fit Carmel Mountain and take Tori Brilliantes' "BOSU Fit Challenge" noon class. Little did I know what kind of workout I was about to walk into.
Tori is a straight badass. It doesn't matter if you're a marathon runner, body builder or weekend warrior this class is a legit Fit Challenge. Holy smokes! I am 26, in relatively decent shape (but like I said…still in search of my abs), and I was the youngest person in Tori's class.
To my amazement everyone was perfectly in sync with Tori, but it was clearly evident to me and everyone else that I was the most uncoordinated person in this class. It was comical, really.
Tori's vitality for fitness is contagious and never in a million years would I think this woman is 56 years old. She's ripped and has the body that I could only dream of (ladies, there's still hope!). She worked out with us the entire class, if not just as hard then harder and coached us through the full workout. The class was high tempo, core centric with a definite focus on breathing. I was sweating from head to toe. Even my biceps were drenched! Yea, it was that kind of class. The class was awesome and you must try it if you're looking for a super charged workout incorporating balance and strength training with killer cardio.
I spoke with Tori after the class, thanking her for a solid butt kicking. Come to find out the lady is a Full Contact Stick World Champion who won the title at the age of 40. I asked her what got her into such a sport, especially later in life. She said that every year she challenges herself to do something fearful.
This struck me. Not that my goals are not substantial enough, but it ignited the reminder that fear isn't always a bad thing, that fear brings discovery and growth.
I didn't write this blog to create fear about the BOSU Fit Challenge class, or maybe I did. We should embrace our fears in a positive manner and confront them head on. Tori's mantra as an instructor is to extract the best out of her clients, no matter what fitness level they are. So consider this your reminder to allow fear to bring out the best in you.