"New year, new me" is not a tired cliché. It's something your 2023 can become if you set your mind to it. A new year's resolution that sticks is not declared at a random moment. It's carefully planned beforehand.
If you're ready to get into shape, these are all the steps you'll need to follow!
1. Get a Gym Membership
This is the most effective way to achieve your new fitness goals. You'll be in the perfect environment to inspire you with all types of different workout methods available.
2. Eat Foods That Give Energy
It doesn't have to be a sacrifice, either. There are plenty of delicious but healthy foods.
3. Establish a Rewards System
What do you consider a treat? Whatever it is, indulge in it every time you complete one full week of workouts.
4. Get Your Sleep Schedule in Order
Your new fitness goals will be hard to achieve if you're tiredall the time.
5. Find a Partner
As people, we feel beholden to doing something we've promised we're going to do for other people. Make this work in your favor, and be a way your new year promises are upheld.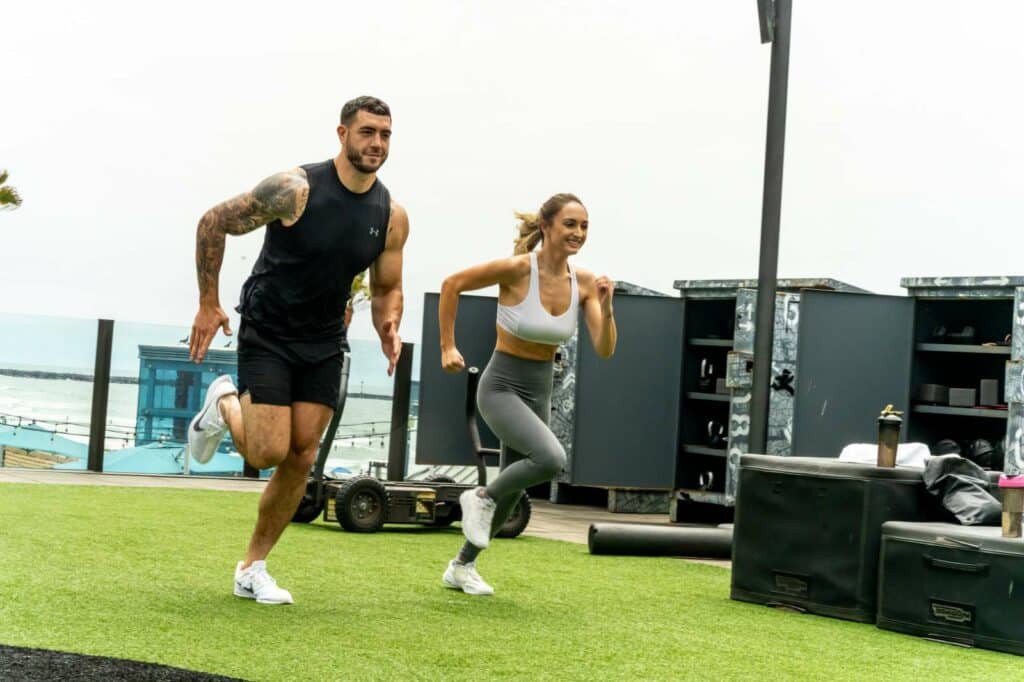 6. Clean Your Environment
What does this have to do with fitness? Everything. Clutter puts a serious damper on motivation.
7. Build Yourself Up Slowly
If you push yourself to the limit the first time, you won't come back. Stamina builds in increments. Meet yourself where you're at. If you only move for 15 minutes at first, it's still something. You can always do more later.
8. Make a Workout Schedule
Creating written evidence of your commitments will hold you more accountable.
9. Cut Out the Junk Food
Not only does it lack nutritional value, but it actively drains your energy.
10. Create a Motivating Playlist
Music has a powerful effect on our mood. Pick a set of songs that get you in the mood to get up and moving.
11. Rotate Your Exercise Methods
This has two functions. First, you work out different muscles. Second, it'll keep the novelty up so you'll stay interested.
12. Get Some Workout Equipment
Buy a small variety to figure out what works the best for you. Start out with the most basic, inexpensive types to avoid the risk of wasting money.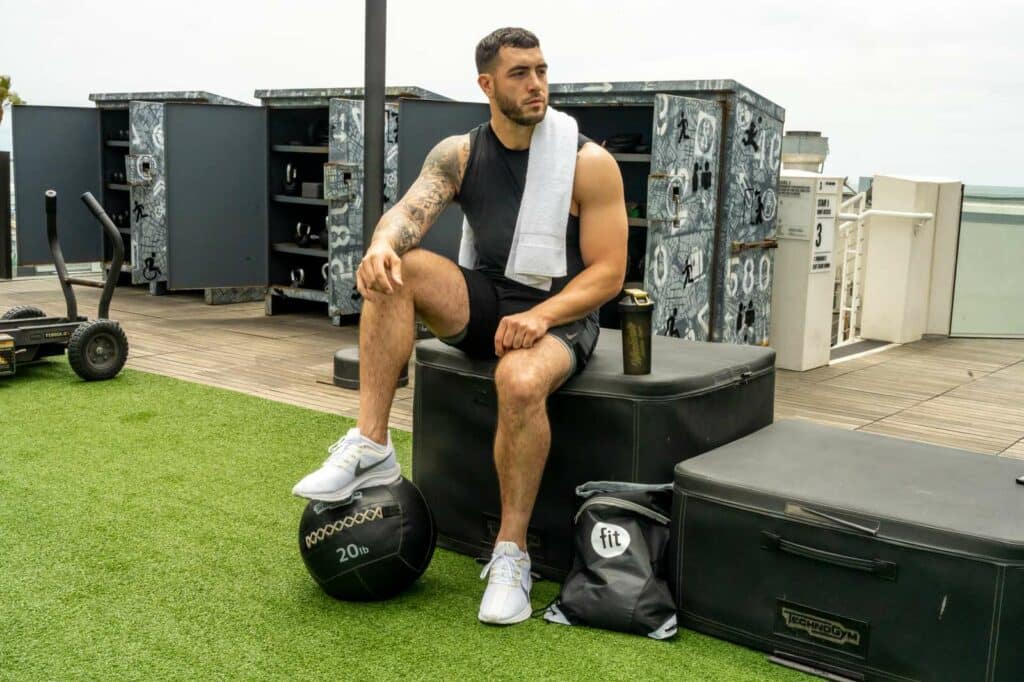 13. Eliminate Sources of Stress
The biggest new year resolution killer is stress. It has an extremely close relationship with fatigue, which will make it harder for you to find the motivation to work out.
14. Create A Fitness Room
This way, if you don't feel like making the trip to the gym some days, you can still get your workout in.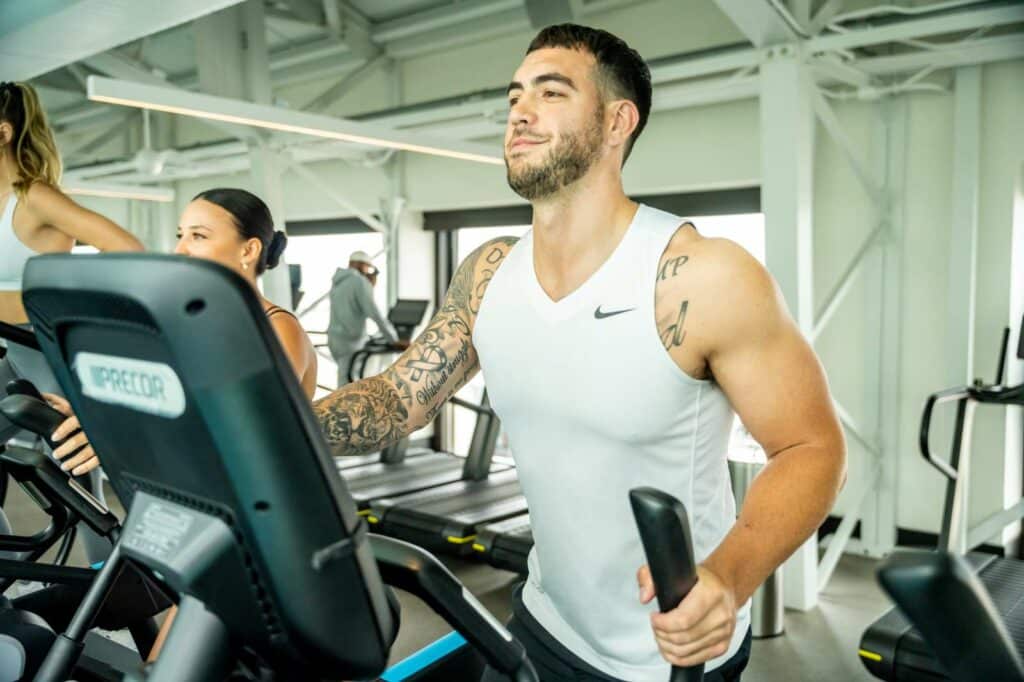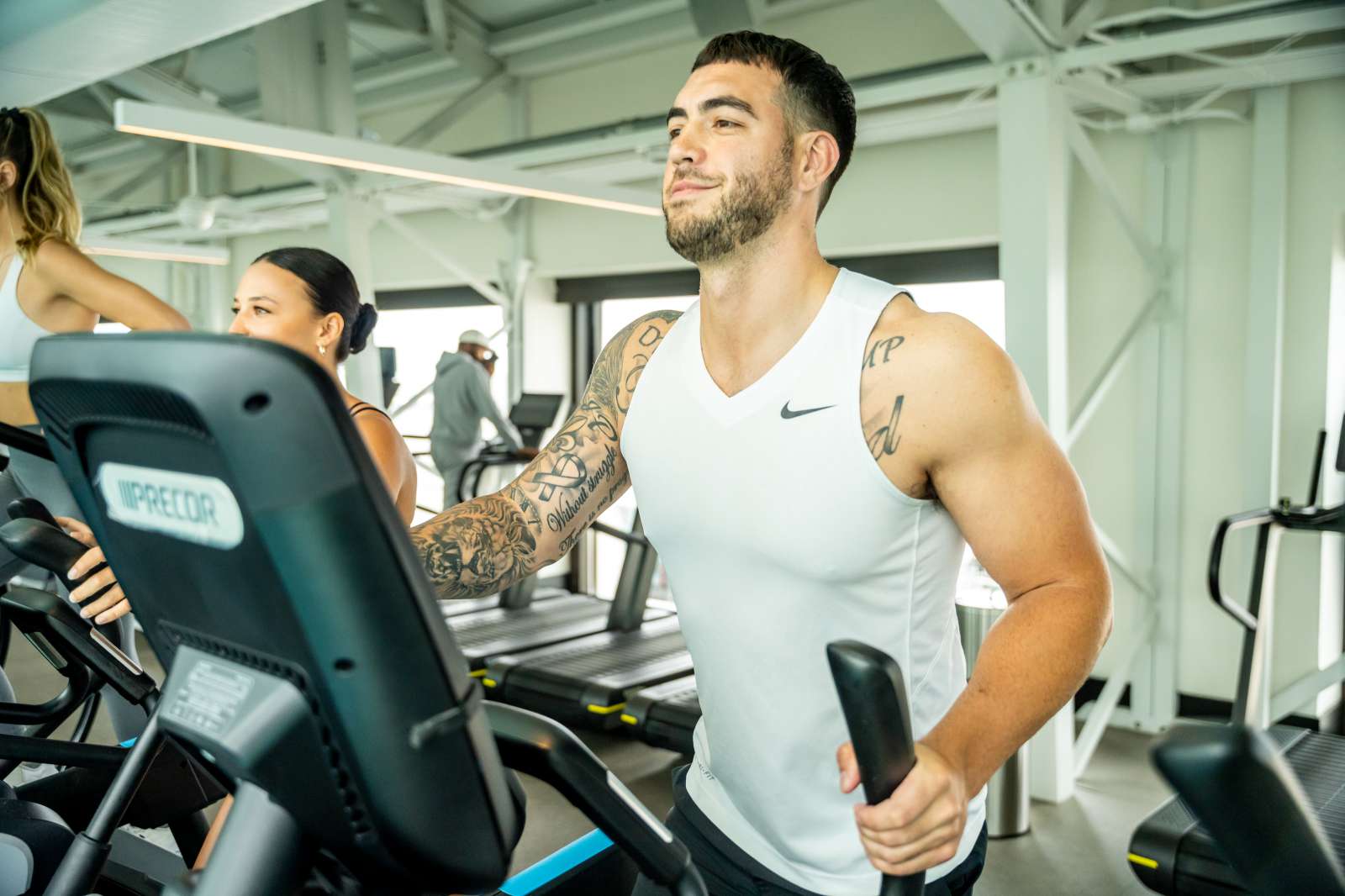 15. Make Notifications
Start the new year by putting a reminder on your phone for workout time. It'll serve as another enforcer.
Starting The New Year Right
Your new fitness goals begin today. A healthy lifestyle comes down to making choices that are beneficial to your mind and body every day. If you wake up every day committing to good choices, the results you desire will come naturally.
When you view health and fitness as a lifestyle rather than a part-time hobby or monthly challenge, you develop healthy, sustainable habits that will improve many areas in your life.
Adopting a new routine can help you in areas such as self-discipline, stress, adaptability, and balance. Pushing yourself to make these changes for good can help you show up as a better version of yourself in all aspects of your life.
Why Make Fitness a Lifestyle?
It's easy to feel intimidated by the health and fitness community. But, looking at this lifestyle change as an 'all or nothing mentality can make you easily overwhelmed –  that's why small steps in the right direction will create lasting results.
When you choose a fitness-focused lifestyle, you set an example for others to follow. Everyone can be affected by the choices you make, so it's important to make healthy ones that can inspire those around you.
Adopting this lifestyle also has obvious health benefits. From feeling self-confident to reducing the risk of disease, simply making these choices can impact your entire being.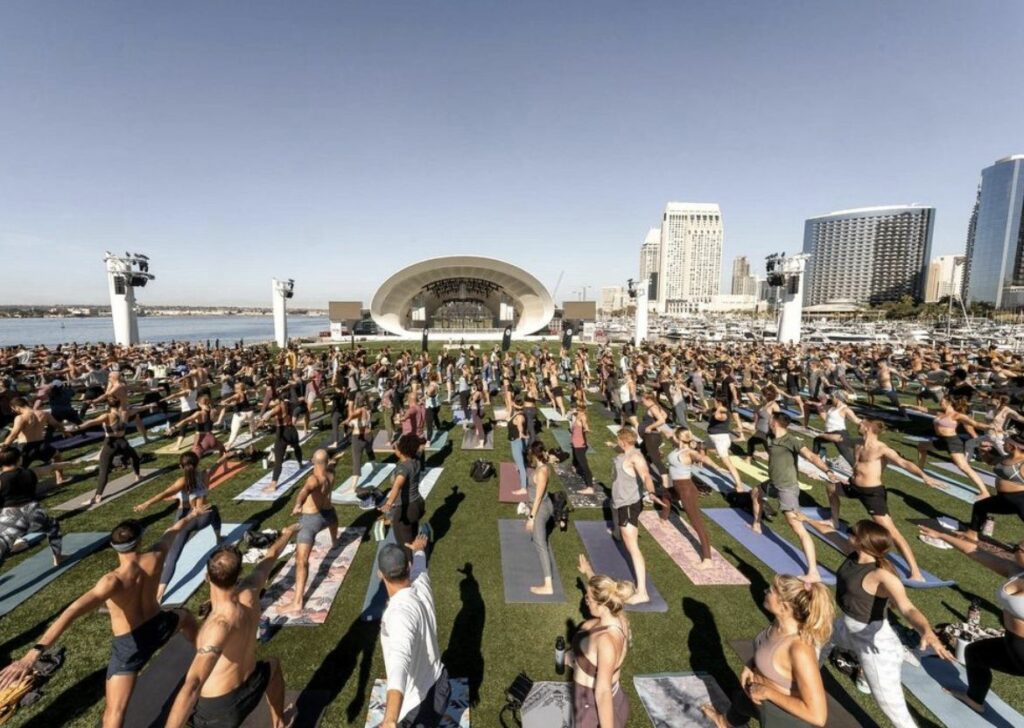 Consistency
As with starting any new habit, the most important step is to be consistent. When you set extreme goals, you're more likely to find yourself in burnout or feel completely defeated if you miss a workout. Set your expectations for nothing extreme or intense. The goal isn't to be perfect, it's just to be the best version of yourself.
If you eat a 'not healthy' meal or skip a workout, don't stress! Making this lifestyle change is a marathon and not a sprint. Just get back on track the next day and focus on the long-term goals. A healthy life isn't about an 'all or nothing mentality, and skipping or missing something here or there won't make an impact on your health but getting rid of all your habits will.
Find Workouts You Love
When you try to force yourself to do exercises that you don't enjoy or feel are wrong in your body, you are not setting yourself up for long-term success. The best practice is to find exercises that make you feel good and something you can commit to regularly.
Try a FIT group class at any of our locations to experience different workouts and find something new that you are passionate about! From high-impact to stress-lowering yoga classes, it's important to schedule workouts that motivate you to continue with a healthy, balanced lifestyle.
View Our Group Fitness schedule.
Accountability
Another huge step to developing healthy habits is accountability. When you're finding yourself on the downward momentum of feeling unmotivated, our FIT trainers are there to help you. Our top-performing Personal Trainers will work with you to develop a custom program that fits your lifestyle. They work with you to create a schedule that you enjoy and keeps you on track for your fitness goals.
Try FIT Today!
This is your life and your unique health journey – FIT is here to support you and make this lifestyle change seamless and supported. With premium amenities and joining a community of like-minded people, you're on the right track to make healthy habits for life.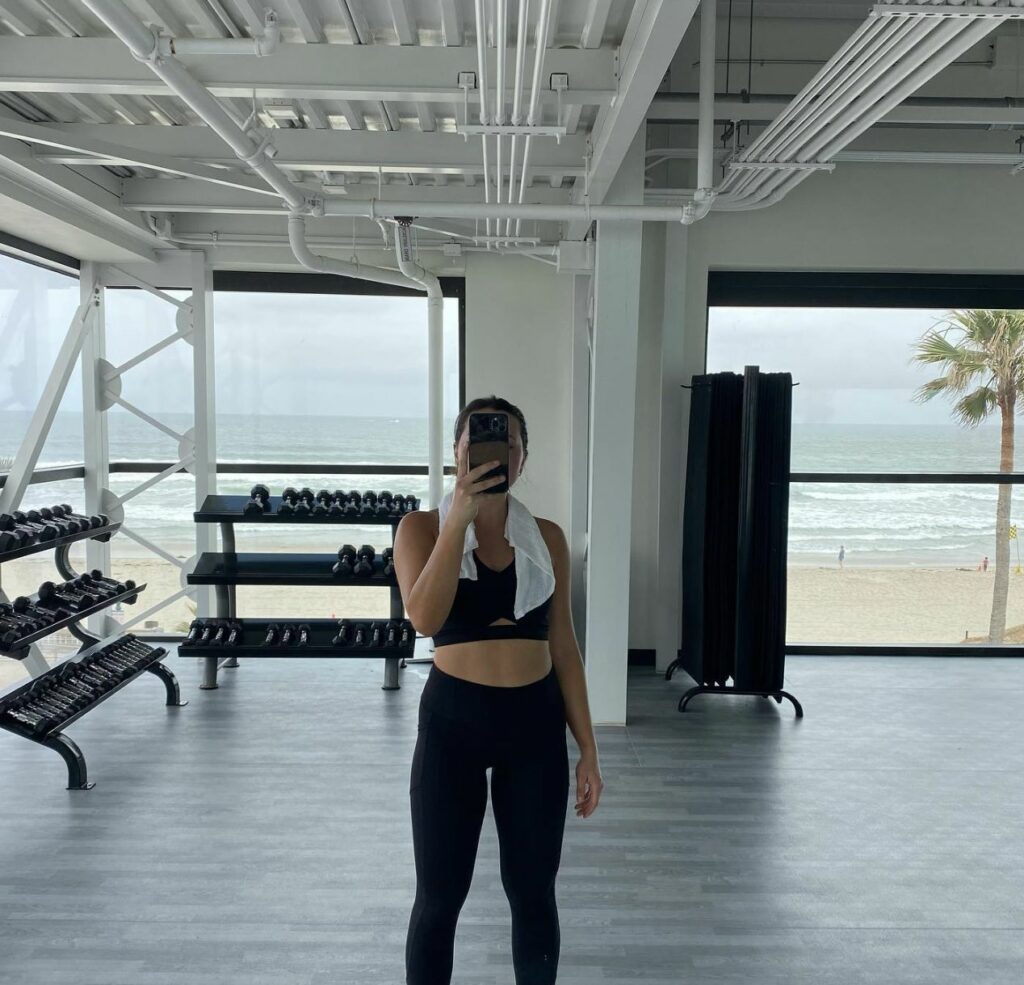 Committing to your health and fitness can be difficult at first, but once woven into your lifestyle becomes easier! We've put together tangible tips and steps you can take to create a new, awesome habit and ensure the transformation you're searching for.
Set a Time
First things first, set a time for you to exercise during the day, and stick to it. It's important to plan and have that time already blocked out. Treat your workout like any other task, and check it off when complete!
Try setting a time each Sunday to plan for your workout schedule ahead. Seeing your workout week will give you a good sense of what your other obligations are that week and how to prepare best for your workouts.
Be Goal-Oriented: Focus on the 'Why'
When making fitness a part of your lifestyle, you need to set goals for yourself. What are your large and small goals? If your initial goal is to incorporate more movement into your daily routine, small goals such as 20 minutes of movement will fit seamlessly into your day. No matter how involved your goals are, holding yourself accountable to your goals will help you get there faster.
Celebrate your victories! If you've fit in your workouts for the week feel proud of the hard work you've accomplished! Tools like digital planners or fitness trackers can also help remind you to stay on top of your goals.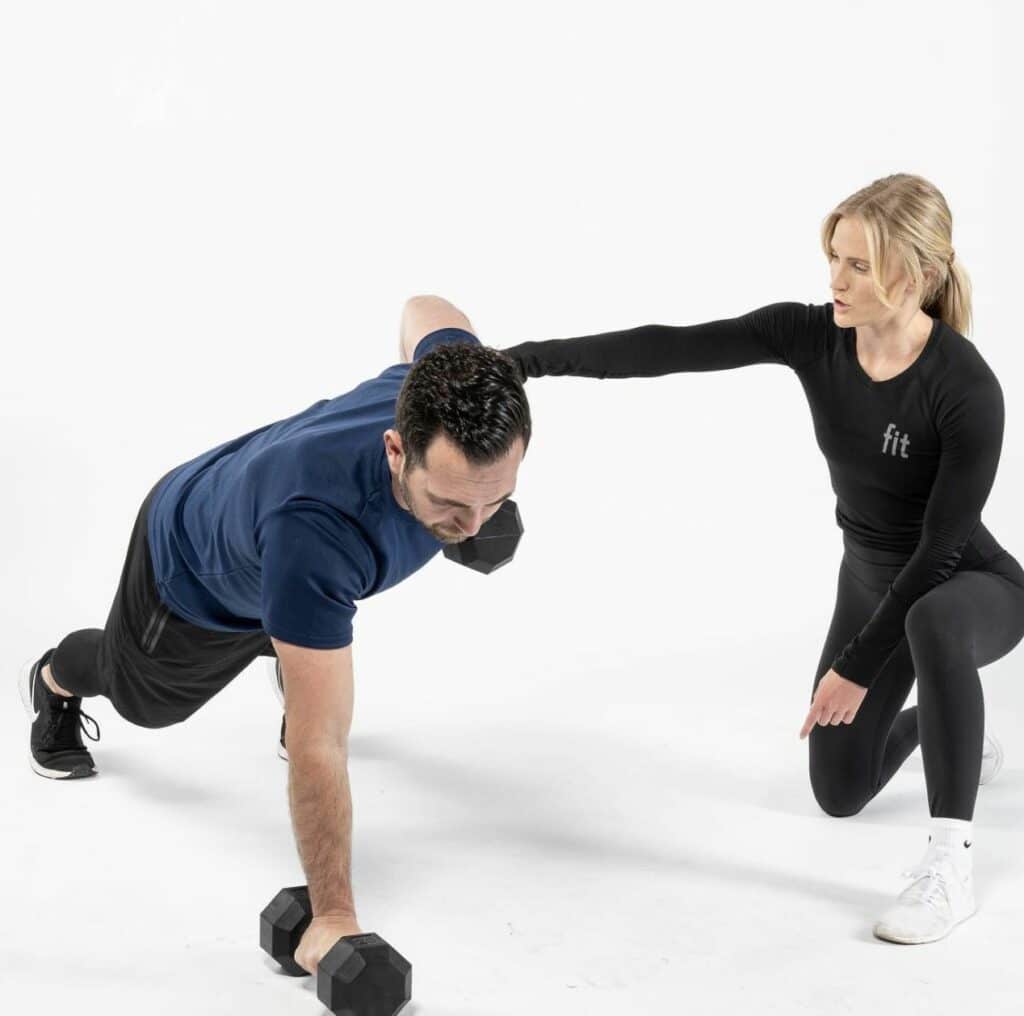 Give Your Body the Chance to Adapt
When starting any type of new exercise routine, it's important to start slow, slowly gain pace and avoid burnout. Jumping into a workout too fast without prior training or preparation can cause injury. Letting your body adapt to your initial workouts and picking up the pace as you go is the best way to start.
Consider training with a FIT Personal Trainer to provide structured guidance and help you meet your fitness goals at a timeline that's right for you.
Avoid Burnout
Mix up your workouts throughout the week to avoid burnout! Properly implementing this will make sure you won't get bored of the training you're doing. Not only will this keep you motivated and interested, but you'll also use different muscle groups and different stresses on the body. Every time you work out, you cause microscopic strain to your muscles. When your body repairs those muscles, it gets stronger. Splitting up your workouts will give the body a chance to recover without breaking your muscles down over and over.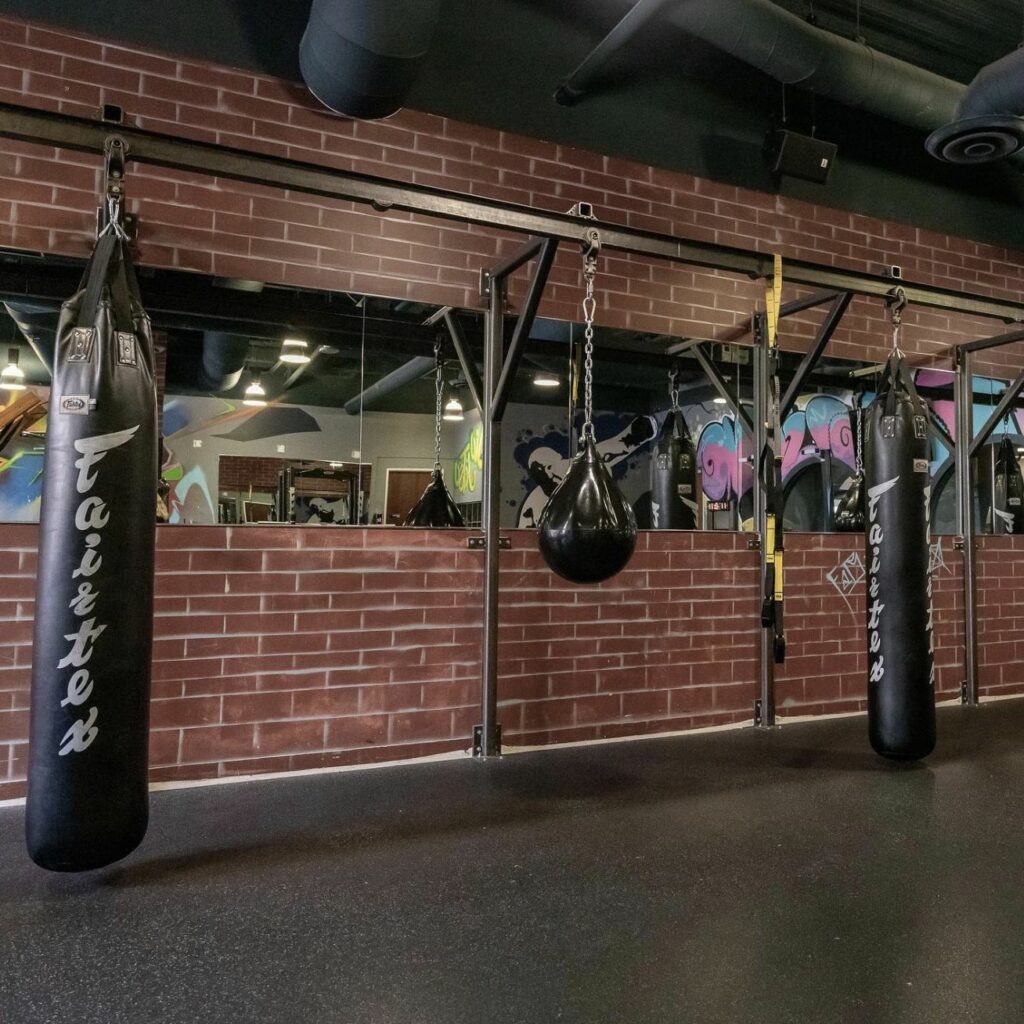 60 Day Summer Shred
Summer is around the corner, are you ready to get FIT? Now is the time to make fitness a lifestyle and commit to your health – so you can start your summer off confident! Our Summer Shred Program includes:
60 Day Program
Access to Customized Nutritional Planning
Three Progress Assessments with a FIT Personal Trainer
Saturday Trainer Workshops
Discounted Personal Training Sessions
Program begins June 1. Reach out to your Fit GM for more information!
Protect Yourself From These Common Sports-Related Injuries
Getting in enough physical exercise is important for our health. Yet, whether that physical activity involves working out at the gym or participating in sports, it's important not to overdo it. Pushing yourself can lead to common, yet painful injuries. Being aware of ways to avoid these injuries can help you stay safe, while pursuing your fitness or sports goals.
Head injuries
These types of injuries are more common in competitive team sports and include everything from traumatic brain injuries to incidences of TMJ. Trauma to the jaw or skull is generally responsible for swelling or a fracture of the bone of the skull in both these types of injuries. That's why regulations for contact sports, such as football or hockey, set guidelines for wearing face and head protection. While some types of sports don't require this type of protection, that doesn't mean there isn't a risk of a head injury. For instance, TBI incidences are still common in sports like basketball and soccer, even though the players don't wear helmets or mouth guards. In any physically active sport, it's wise to consider wearing a helmet or similar protection to protect your face and head.
Neck Pain
When the neck becomes misaligned, it can cause pain that won't seem to go away, but this isn't necessarily due to an injury. In fact, it can begin in the office, while you're working at you desk. Your neck becomes misaligned through poor posture, but the pain can really intensify later, when you hit the gym. It can become a bigger problem as you lay on the weight bench, if you don't ensure your neck and upper back are fully supported against the pad. Doing lifts that force you to raise your hands over your head can really aggravate the condition. To strengthen these muscles, do reverse shrugs with the lateral pull down bar, adjusting the weight to a comfortable level. Just pull the bar down to 3-4 inches in front of you.
Lower Back Strain
This is a common injury at the gym, especially with those who don't practice a proper form. Like the neck, the back relies on proper posture and, when it doesn't get that support, it can cause a strain in the lower back. A sharp pain, while doing squats can be an indication that you've put a strain on your back. To prevent this type of strain, practice working with your neutral back posture, before you begin lifting or doing squats. By laying on your back with your knees bent and your feet flat on the floor, you can experience your natural posture. Get comfortable with this posture, before advancing your workout.
Stress Fractures
These a tiny, hairline cracks in the bones of the lower legs, shins, and feet. Generally, they are caused by performing a repetitive motion too excessively, or they can be caused by overexertion. Symptoms of stress fractures include sharp, shooting pain in the foot and shins, making it difficult to walk. Jumping, running, walking, and even standing still can cause the pain to grow worse and the area around the shin and ankle may swell. To prevent stress fractures, start slowly and increase the intensity of your workouts gradually. Each week, you can boost your workout safely by 10%, giving your body time to adjust and build muscle.
Sprained Ankle
This is common in every sport, among runners, and also in gym workouts. This often happens when you're running and not paying attention to your footing. A misstep can cause your foot to twist beneath you, bending the ankle in an awkward position. The best way to prevent sprains is to run or jog on flat, even surfaces. If you're on the treadmill, don't forget to wear the clip that will stop the machine if you lose your balance. Outdoors, try to stay on concrete when running, as natural trails may be uneven and littered with branches and rocks.
Staying safe is important during any physical activity. To that end, be sure to wear the proper protective equipment and follow safety guidelines for that activity. While getting a good workout is your goal, overdoing it can lead to accidents and injuries that may leave you sidelined.
5 Reasons Why Warm Up Exercises Are Important
The importance of warm–up exercises should be considered by anybody who works out. Although warm–ups probably won't help much with burning calories or building muscle, they're crucial to the success of a workout! Before you even think about running or using the machines at the gym, you ought to make sure you complete a warm up and do a few stretches – but what makes them so important? 
1 . They help to increase body and muscle temperature
A good warm-up will raise your body temperature, which is particularly helpful to your muscles. As your muscle temperature increases, oxygen becomes more available to your muscles, allowing them to contract and relax more easily – so you'll be able to perform more strenuous tasks with ease. Your heart is also given a chance to prepare, meaning it won't be too strained during your workout. 
2 . You'll reduce your risk of injury
The last thing you need when you've been faithfully attending the gym and reaching your goals is to become injured. Warming up will improve muscle elasticity and allow for efficient cooling, meaning less chance of accidentally hurting yourself or overheating during your workout and ruining your day! 
3. They can help you to mentally prepare

 
Jumping straight into a workout without being adequately prepared can throw you off completely, especially if the preparation is mental rather than physical. It's easy to give up when working out gets difficult, but you'll be much less likely to do so if you've given yourself time to remember why you're working out. Use your time warming up to think about what you're about to do, guaranteeing that both your body and mind will be ready to succeed. 
4. You'll increase your flexibility, which will help with other exercise
Stretching is often considered something that should be done in addition to regular warm–ups. Stretching will increase blood flow to your muscles, and allow your body to increase its flexibility in both the short and long-term – always a plus when it comes to properly performing a workout. Stretch after you've already completed your warm up, as stretching when your muscles aren't properly warm can lead to injury. 
5. You'll be ready to tackle the heavy-duty machines at the gym
Using machines to help build muscle is a great way to spend your time at the gym, but they shouldn't be used before you've had a chance to loosen your joints! Warming up will ensure that both your body and mind are in the right state to handle gym equipment, again reducing your risk of injury.  
As well as a good warm-up, workout preparation should also involve ensuring that you have suitable equipment for the exercises you'll be doing. Crossfit, for example, can be enhanced by the use of accessories; particularly helpful for its Workouts of the Day are resistance bands and palm guards. 
Popular warm-up exercises you might like to try include jogging on the spot for several minutes, cycling, or even simply performing your workout at a much slower pace to prepare your body. For your stretches, try static stretching, which involves stretching a muscle slowly and holding it in place for up to thirty seconds. 
The benefits of warming up are evident, and warm ups will help you to achieve your goals at the gym; it's therefore clear that warm-up exercises should not be overlooked by gymgoers at any level. Once you've prepared your body and mind and done some stretching, you'll be ready to make the most of your workout! 
Convincing kids to exercise can be one of the hardest tasks on the modern parent's agenda. With today's proliferation of technology regularly tempting children away from the sports-field and onto the couch, those 60 minutes of push-play a day have never been harder to enforce. After reading the up-to-date tips below, though, you'll be armed with a bevy of ways to get kids exercising. Wondering how to get kids to exercise? Keep reading to find out.
Be inventive!
When it comes to how to promote physical activity in schools, we all know that our best teachers came up with creative activities that totally distracted us from the exercise being done. From tug-a-rope to the playground, tag to swimming, there's multitudes of fun to be had if you think outside the box a little. There are also lots of school programs that one can explore and try!
Remind them that it's what the cool kids do
One of the best ways to motivate kids to be active is by reminding them just how common it is to join a group sport, or to take part in a class-based exercise. Whether baseball or hockey, ballet or judo, one of your kid's friends is bound to be doing it – and often, that simple fact will be motivation enough.
Make your home into a space for activity
Activity doesn't just have to be done outside, or in purpose-built spaces – it can take place within the walls of your family home, too (especially when winter takes outside exercise out of the equation). There are many ways to keep your kids active indoors, including repurposing a spare room into a gym, purchasing activity-based technology like a Wii, or getting your hands on a family fitness video that you can all have a good old dance to.
Implement a rewards system (within reason)
It's never a great idea to promise your kid a bag of lollies after they complete a lap around the block, but other rewards of a slightly-healthier nature – like extra pocket money or their choice of a dinner meal – can work a treat in sustaining exercise habits.
Tie activity in with the to-and-from-school commute
On the back of the previous point, you might consider telling your kids that in exchange for their walking or biking to school, you'll organise a regular movie night for the weekend. That way, you gain some extra time in the morning, as well – it's a win-win!
Resources, resources, resources
Sometimes kids are object-based exercisers and need something physical to base their activity around. By buying a resource like a trampoline for your backyard, your kids will be moving before you know it.
Get started early
The best thing that you can do to encourage kids to exercise is to normalize it in the family environment. If you don't exercise on a regular basis, how can you expect your child to want to? Making a habit of family exercise, such as hikes, active summer holidays, and sport-watching will afford your kids a positive attitude towards exercise for life. Here are 7 great ways on how to get kids to exercise!
To Find the Original Article Click Here
To read more blogs written by Alex, visit her blog! Click Here.
Fit Member, Travis Bain, tells us his inspiring true story of overcoming a tragic accident and becoming a competitive body builder. This is a journey you can't miss.
[vsw id="b5_u4Yaggkk" source="youtube" width="560″ height="315″ autoplay="no"]
Workout #: 2
Group Ex Class: 12:00pm BOSU Fit Challenge with Tori Brillantes
Location: FIT Carmel Mountain Ranch
It's a New Year and with that comes with the expectations of new goals. Maybe floss my teeth more, dabble to learn the guitar or speak a new language. This year, the goal on top of my list is to finally discover my inner Jillian Michaels and hopefully end up with washboard abs.

Some mornings are hard when you're reaching for the gold and this morning was no exception. My goal was to make the drive to Fit Carmel Mountain and take Tori Brilliantes' "BOSU Fit Challenge" noon class. Little did I know what kind of workout I was about to walk into.
Tori is a straight badass. It doesn't matter if you're a marathon runner, body builder or weekend warrior this class is a legit Fit Challenge. Holy smokes! I am 26, in relatively decent shape (but like I said…still in search of my abs), and I was the youngest person in Tori's class.
To my amazement everyone was perfectly in sync with Tori, but it was clearly evident to me and everyone else that I was the most uncoordinated person in this class. It was comical, really.
Tori's vitality for fitness is contagious and never in a million years would I think this woman is 56 years old. She's ripped and has the body that I could only dream of (ladies, there's still hope!). She worked out with us the entire class, if not just as hard then harder and coached us through the full workout. The class was high tempo, core centric with a definite focus on breathing. I was sweating from head to toe. Even my biceps were drenched! Yea, it was that kind of class. The class was awesome and you must try it if you're looking for a super charged workout incorporating balance and strength training with killer cardio.
I spoke with Tori after the class, thanking her for a solid butt kicking. Come to find out the lady is a Full Contact Stick World Champion who won the title at the age of 40. I asked her what got her into such a sport, especially later in life. She said that every year she challenges herself to do something fearful.
This struck me. Not that my goals are not substantial enough, but it ignited the reminder that fear isn't always a bad thing, that fear brings discovery and growth.
I didn't write this blog to create fear about the BOSU Fit Challenge class, or maybe I did. We should embrace our fears in a positive manner and confront them head on. Tori's mantra as an instructor is to extract the best out of her clients, no matter what fitness level they are. So consider this your reminder to allow fear to bring out the best in you.
Workout #: 1
Group Ex Class: 11:30am Vinyasa with Stephanie Powell
Location: FIT Solana Beach
I woke up this morning with a migraine and everything about today screamed, "Just lie here with your eyes closed… Forever." But as the infamous Instagram meme says – 'Drink some coffee (or in my case, pounded it + 2 Excedrin), put on some gangsta rap and deal with it.'
How happy I am to have dealt with my migraine by the balls. I decided to take Stephanie's Vinyasa 1130am class at Fit Solana Beach. My oh my, how much she made me feel more than better.
I forgot my yoga mat and Stephanie said "no problem," she had a moment before the class started and had a loaner in her car. She came back with the yoga mat, but to my surprise she was wearing 3 inch heels and yoga pants (not to mention that this is during the recent San Diego monsoon).
This woman, Stephanie — at the age of 52, is straight killing it. Her energy, poise and charismatic vibe immediately made everyone feel right at home. In the dimmed light, she welcomed each one of us. Her introduction – "that this class is our own personal journey, at whatever moment we might need to take a different path, the path is ours to take."
After the class I had a chance to speak with Stephanie and was seriously blown away by her insight on her practice. Her passion to help people find the sacred space within Yoga and her drive to encourage people to hold the poses was so inspiring.
This class was the perfect balance for any beginner or intermediate Yogi. A beautiful flow of sun salutations to more challenging balance postures. Everything about her class came off as a positive feeling. The part that struck me the most was when she said, "the challenge is in holding the poses."
Side note; I've never really cared for yoga. Mainly because I hate holding the poses for so long.
But for the first time, Stephanie made it clear to me that it's not that I don't care for Yoga, it's the challenge that I've been avoiding.
Challenge accepted.
---
A note from our blogger: Hi there!
I am the Social Media Coordinator at Fit Athletic. I'm a cat lover, wine enthusiast and drive a 1991 Volvo. I'm not a personal trainer or the girl looking for a fitness quick fix. I am your average girl who goes back and forth of wanting 6pack abs and the reality that I want that dark chocolate and sea salt candy bar more. This is my Fit Journey through GroupEx classes, workout playlists and fitspo. Cheers to sweaty selfies and finding Lululemon on sale.
---
Fit Athletic Club in downtown San Diego is the first gym in the country to get their hands on the most functional cross training tool we've seen yet.
What is OMNIA™?
OMNIA™ is a functional training system which optimizes strength, endurance, flexibility, coordination and speed. It is designed specifically for small group personal training (4-8 people), to provide the same individual attention as one-one-one training but also the community dynamic of training in a group setting.
How is it different?
Technogym made it a point to keep OMNIA™ slim and sleek, not just for the external appeal, but also for purpose. OMNIA™ was designed to be intuitive for each participant, and easy for the coach to monitor the form and technique of all users during a workout. Additionally, the modular design lends itself to some pretty awesome high-intensity interval circuits, so you can amplify your metabolism and conditioning level.
What's next?

For an in-depth, workout-style tutorial on this revolutionary piece of equipment, contact me at the information below and I'll get you set up with one of our coaches for a free hour.
Also, be on the lookout for our launch of Fit Studio (in the mat room), which will consist not only of the OMNIA but also new Woodway Curve treadmills, TRX Rip trainers, traditional strength equipment and the Polar GX system – gamifying your workout by putting your real-time heart rate on the big screens.
[ts_fab]
Step 1: Blog.
Step 2: Profit!
If only the blogosphere worked that way. Building your fitness or healthy lifestyle brand by blogging requires considerable time and energy—not to mention talent. In a world becoming increasingly proliferated by life coaches, healthy-eating foodies, fitness junkies and weight loss crusaders, you may find yourself up against some stiff blogging competition without having a clear sense of direction or purpose.
Whether you are looking to grow ad revenue, increase awareness, build your brand or simply share your health & fitness story, these simple blogging tips that I picked up at the FitSocial conference might just help give your blog that extra oomph:

1. Keep it simple but significant.
Are your posts the right length? Short and concise is key.
Most readers don't have time to read paragraphs upon paragraphs about the effects of a cross-training workout on the synaptic responses of their neurons. While you may be the ultimate expert in these highly complex subjects and have a wealth of fascinating information to share, the truth is that most people just want to scroll through "how to get a firmer butt" or "5 reasons dark chocolate is a health food " while standing in line at Starbucks or waiting in their cars for their kids to get out of school.
Your audience is short on time and attention span. Be aware of your word count and use layman's terms wherever possible, so that you can get to the nitty-gritty of your post quickly—and they can, too.
2. Be real-time and relevant.
Remember when Kale was the hot new thing? The Paleo diet craze? Quinoa, juicing and cross training? Staying on top of the latest fitness and health trends and topics will help keep your readers engaged and show your level of expertise.
And don't forget to keep seasons, holidays, or well-known events in the forefront of your blogging mind. Sharing healthy Superbowl dip recipes in February or hotel room workout videos around the holidays will give your readers information they can actually apply to their lives, in real time.
3. Always be authentic.
You don't have to be an incredible writer with a Masters in English to build a large following of readers—they just need to like you and feel a connection to your brand. Be consistent with your writing voice and stay true to your style.
Some health and fitness blogs are consistently emotional (weight loss journeys, for example), some are highly informative and others are just plain hilarious. Don't be afraid to be a fitness nerd or give a gangster's edge to healthy cooking. In the blog world, originality always wins.
4. Think and work strategically.
Don't underestimate the power of a headline. What sounds more interesting to you – "How to Improve Your Diet" vs. "3 Surprising Superfoods that Will Change Your Life"?

Is your blog formatted correctly, and is it visually appealing? Create lists, bullet points, photos and slideshows that showcase your content effectively. Make the most of your blogging platform (such as WordPress) by filling out the "about" section, including a place to sign up for a newsletter, integrating social sharing icons and allowing reader comments.
Use tracking tools such as Google Analytics and bit.ly to help you analyze and assess your blog post performance. Amplify post reach and simplify multi-network scheduling with nifty organizational tools such as Hootsuite and Sprout Social. Let technology do the heavy lifting for you.

And finally, keep to some sort of consistent posting rhythm so that readers gain a sense of how often to check back.
At the end of the day, a blog reader has to know, like and trust you before becoming a loyal visitor. But with enough work and effort, your fitness or health blog can be in tip top shape for success.
Fit Athletic Club is currently looking for local health, wellness and fitness bloggers to feature in our newsletters and social media
[ts_fab]
Every year at this time there is a ridiculous amount of commercial attention placed on the status of your heart – is it broken, lonely, filled, overflowing, fragile or hardened? Just how much chocolate does it take to mend a wounded heart? How many flowers prove one heart loves another? How many sappy love songs confirm no one has the answers to the mystery of this thing we call "love" that supposedly lives in our hearts?
♥ Get moving ♥
Your heart is a muscle and to make it stronger it needs to be trained just like all the other muscles in your body. You do that by getting your heart pumping, by moving with vigor and energy. I know some of you think treadmills, stair climbers and cross trainers are the devil's spawn, but under all that equipment, sweat and dedication exists healthy hearts, striving to maintain or improve their ability to sustain our lives.
♥ Have fun ♥
There are endless ways to raise your heart rate and strengthen your heart and they don't have to be regimented to a piece of equipment in the gym. Do something that you enjoy and that's fun. Dance! It frees the soul and is a great way to express yourself at the same time. Walk the dog, skate, swim, play tennis, take a bike ride or just pucker up with your Valentine; turns out that even a good roll in the hay has its cardio advantages!
♥ De-stress ♥
All too often we get way too caught up in the daily little nuisances that trip us up and raise our blood pressure: bad drivers, bad breath, irritating co-workers, annoying sounds, lost homework, lost causes, lost keys, long lines, short patience, and the list goes on. These things add up daily and can cause stress to your heart's performance without you even being aware of it. Try your best to just laugh things off when you can, like you do when you're watching your favorite sitcom and these things happen to someone else.
Nuisances, however you define them, will be with us for a long time. Learn to get over them and get into yourself. Lighten up and live longer. If you're going to harbor things in your heart, make sure those things are positive and worth holding on to. Your heart's chamber has plenty of room for good company to take with you wherever you go. Leave the stress behind so your heart can thrive. ♥
[ts_fab]
Fit Athletic offers Fit training San Diego, Fit gyms Solana Beach and Gyms in Carmel Mountain locations.
See our top 3 tips for reducing cravings boosting mood and difference between raw vs cooked food
"New Year's Resolutions". I've heard those magical three words every January throughout the course of my 20 year personal training career; often uttered by people who are hoping to shed body fat and improve their health to feel and look better than the previous year. However, this common phrase often means something different to every individual.
This year I decided to deconstruct the definition of "resolution" and analyze its parts, in order to find my own meaning. I found that definitions of the word "Resolution" included: tenacity, fortitude and consistency.  Naturally, these words are also descriptive of someone who truly wants to make a change, and these words should always be kept in the forefront of the Resolutionist's mind:
Tenacity.
Do you have the mental tenacity to adhere to your goals? This one is hard; it's your True Grit – your mental toughness. You decide on an activity and then you do it. The 6 p.m. cycle class that you avoided all last year now becomes "hard scheduled" in your planner. That yoga class you've been putting off, because it doesn't sound all that fun – now becomes part of your routine.
Fortitude.
Do you have the internal fortitude, or guts, to keep it going when it gets tough? When someone says, "Hey, It's Taco Tuesday," do you say, "Sorry bro, I have bootcamp class. Why don't you come with me?"
Consistency.
Do you have the will and energy to follow through? Your energy and enthusiasm will wane – count on it. Test your mettle and challenge your resolve by planning ahead, eating for good nutrition (not just fun) and getting enough rest.
Channel your inner Matthew McConaughey, and as he says, "I try to break a sweat every day."
Monday: Start the cycle! Wake up early and go for a walk. If you're at a more advanced level, take a cycle class. Do your best to build the intensity as you go. Get a buddy to go with you so you can't back out.
Tuesday: Push it! Start with 100 pushups by completing five sets of 20 pushups, taking a moderate break in between sets. This could be enough for the day for some, or could just be a warm up. Push yourself to do 100 reps a day of all your favorite exercises, including bench press, shoulder press and squats. Take your time and don't try to get fit all in one day!
Wednesday: Stretch it! Take a yoga class that matches your ability and add it to your schedule.
Thursday: Step it up! Stadium steps have long been the choice of the choicest athletes, so why not give it a try? Find a local high school or college and take it one step at a time; spending 20 minutes the first time you go. Call your best bud when you go again and make it a habit.
Friday: Ab Fab it! This is where you test your guts—literally. It's the core strengthener called plank. Hold your body in a pushup position as tight as you can for one minute, and then repeat five times. Lying on your back, bring your elbow to the opposite knee slowly, completing as many repetitions as possible.Saturday: Repeat your favorite exercise! Be the trainer, bring a friend and inspire someone.
Sunday: Rest.Of course, make sure to get your doctor's OK before starting your New Year regimen. Challenge yourself to make changes for a better you. Write down your plan, and keep adding & improving it – because the better your resolve, the more successful your resolution.
[ts_fab]
Fit Athletic offers tips for reducing cravings boosting mood and training in Fit San Diego downtown, gyms Solana Beach and gyms Carmel Mountain locations.