Heat things up this summer with your workout routine! You don't have to pigeonhole yourself in a boring workout rut – we've got some suggestions that will help you infuse summer fitness fun into your routine and keep you cool!
Set Yourself Up for Success
As the warmer weather heats things up, you might need to adjust your workout or the time of day you exercise. According to the journal Sports Medicine, your body may need one to two weeks to acclimate to the summer heat. For example, you'll probably want to adjust your running time if you're running in the thick of the heat in July.
Some great ways to acclimate to the warmer weather can be:
Heated Yoga – Available at all FIT locations. In a FIT heated yoga experience, you can expect to flow seamlessly between postures connecting your breath to movement in a room heated to 90-100 degrees. A moving meditative experience full of bending, twisting, and lengthening.
Outdoor HIIT – A high-intensity interval training group workout can be a great way to acclimate to the heat. High-Intensity Interval Training involves repeated bursts of high-intensity effort followed by varied recovery times. In this class, you will build lean muscle, improve aerobic fitness, and gain agility, and speed. This mix of exercises is guaranteed to develop explosive power and strength.
Download the FIT app and book a group fitness class!
Hydration
A rise in temperature can lead to some dangers of dehydration or heat stroke during your workouts. If you're planning your workouts on the FIT rooftop, it's important to be mindful of sun exposure. The American Council on Exercise recommends drinking a significant amount of water before, during, and after your workout and utilizing electrolyte supplementation.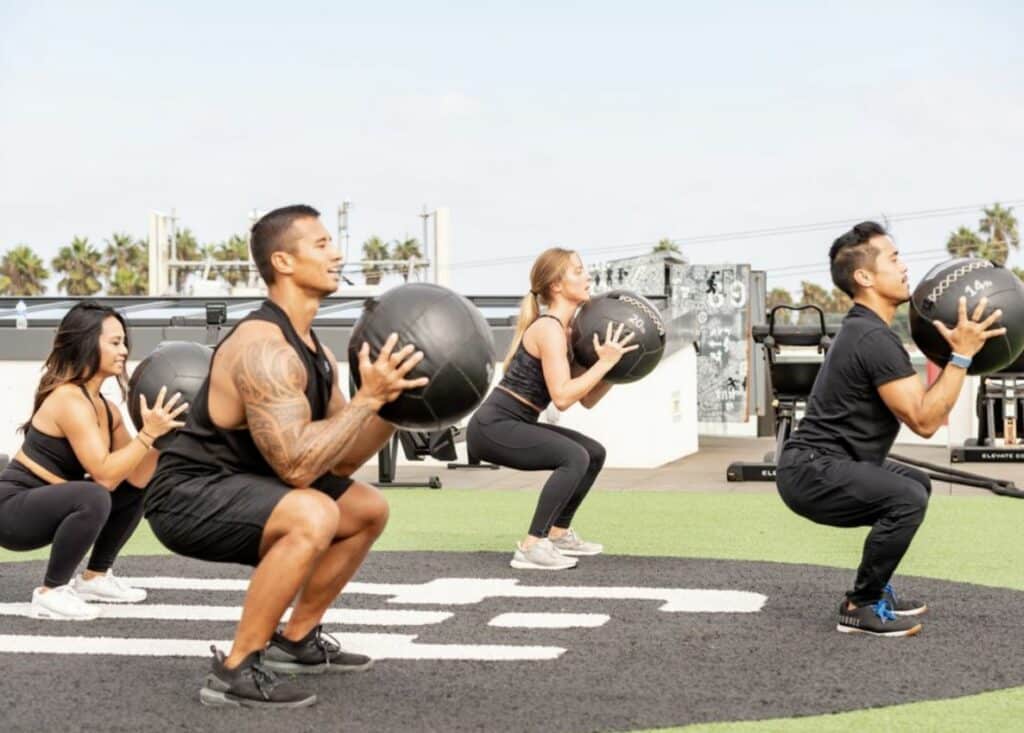 Having the right hydration means that your body will be able to perform in high temperatures. Water regulates body temperature and muscle and joint use. It helps deliver the proper nutrients to the rest of your body and prevents muscle cramps, dizziness, or other symptoms.
For more information on proper hydration and nutrition tips check out EatLove. EatLove is a nutrition system that provides custom meal recommendations and coaching to help build lasting, healthy habits around food.
The Right Apparel
Wearing sweat-wicking clothes is essential in the heat of the summer months. Wicking fabrics are designed to pull moisture from the body, through the fabric to the outer surface where it can evaporate. This process is what helps keep you cool, even as you sweat.
Check out our FIT apparel available near our Front Desk for premium workout outfits. Don't forget to grab a pre-workout snack or energy drink from our cafe!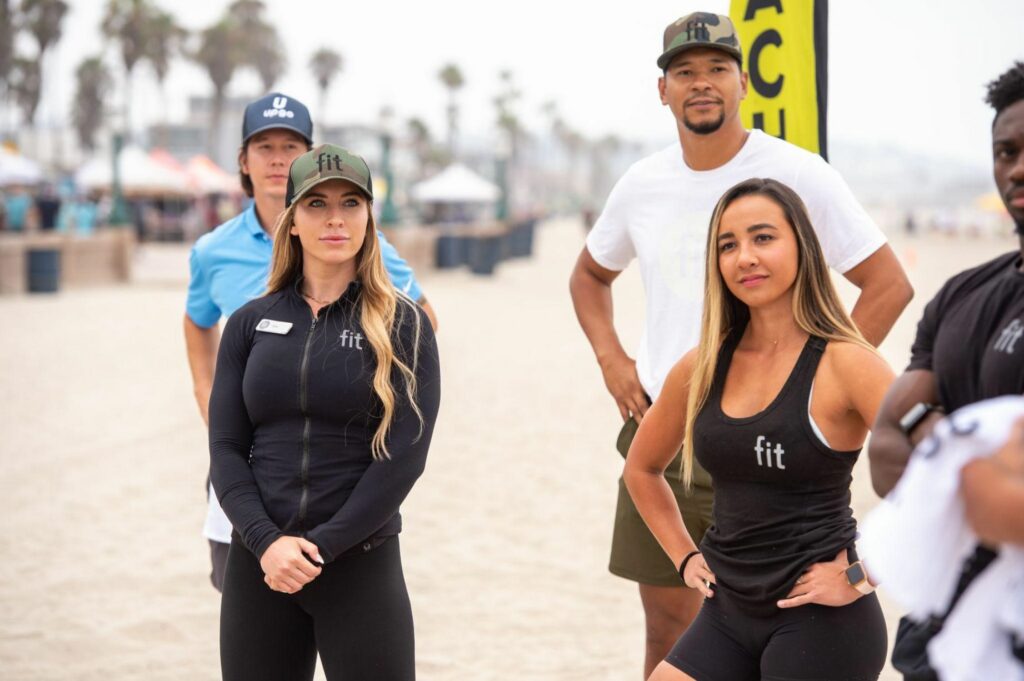 Beach X is Back!
What is one of the best ways to maximize your workouts this summer? FIT Mission Beach is bringing back Beach X! The boot camp fitness program you've been asking for is here just in time for summer. Led by passionate instructors, our group fitness classes are free for all members.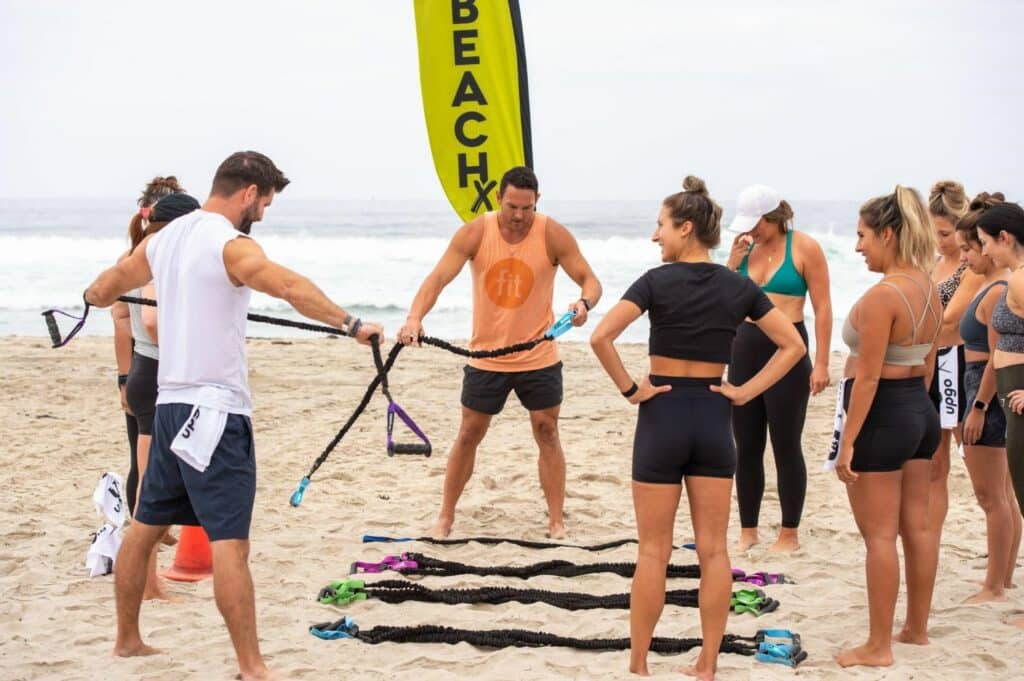 As a FIT member, you'll have access not only to our free boot camp classes but also to a rich variety of great amenities we offer at Fit Mission Beach, including an indoor pool, yoga classes, sauna, and more!
Enjoy the full perks of our premier outdoor bootcamp classes:
Free for members
Experienced instructors
All fitness levels
Inclusive experience
Join FIT Today
It's time to maximize your workouts this summer at FIT! Join the FIT community and experience premium amenities, group fitness classes, free outdoor events, and more.