We all know the benefits of staying in decent physical shape, whether that's via making consistent visits to your local gym or signing up for regularly scheduled pick-up basketball games. Nonetheless, establishing physical activity as a constant habit in your life can become quite a challenge, not to mention the everyday responsibilities that could prevent you from maximizing your fitness potential.
This is where working out with a loved one, friend, or co-worker might come in handy – especially if you've ever been involved in a debate with them about who can squat or bench the most. Here are four great benefits of working out with a friend.
1. Increased Motivation to Stay Committed
Waking up early on Monday morning, eating a balanced breakfast, and heading off to the gym takes discipline.
Even when you've fully immersed yourself in the process, the hardest part about going to the gym is simply staying committed and establishing consistency. Working out with a friend will hold you accountable. It'll push you to eat that healthy breakfast and motivate you to workout.
2. More Rewarding Experiences
For some, lifting heavy plates and dumbbells over and over again can be a boring, unfulfilling experience, especially when done alone. Going to the gym with a workout buddy is the perfect way to spice up the opportunity. Having fun, above all else, is the single biggest reason why new habits stick around.
Working out with a friend who is likely to have a similar mindset and ambition in regard to their fitness goals also makes the experience far more rewarding once both of you see how far you've come. You're also bound to learn more about fitness, nutrition, and exercising methods by chatting with your friend and seeing what works best for both.
3. Cultivating a Competitive Environment
Drive and motivation are the two biggest repositories of fuel needed to be successful at the gym. While you can conjure enough motivation to go at it alone, imagine the effect of those two fuel sources multiplied by simply having a friend pushing you on to close that last rep instead of giving up.
Working out with someone – or in a group fitness environment – will increase the intensity of your exercise regime, and researchbacks this notion up as well.
4. Stronger Friendships
If you're trying to get to know someone better – for instance, a coworker – the gym is an excellent medium to strengthen relations between the two of you and build natural chemistry that can translate to the workplace and other environments.
Starting with the common interest in trying to improve your fitness levels, the natural comradery that takes place at gyms makes it easy to chat about other subjects while you workout. Group fitness classes are excellent for this as well.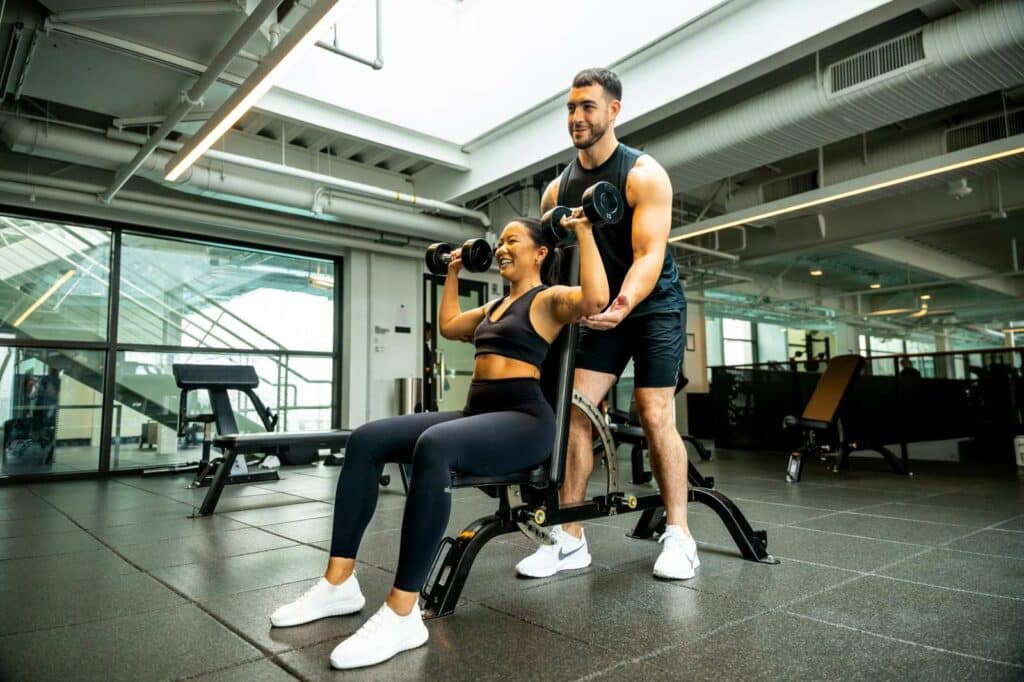 Refer a Friend to Fit Athletic Today!
If you want to start working out with a friend, you're in luck! Be sure to refer a friend to Fit Athletic via our guest pass and start working together on achieving your fitness goals. Moreover, if group fitness classes are more of your thing, check out our class schedules and find a time that works best for you today.
Everyone has days when going to the gym is the last thing they want. Whether it be the stresses of work, your relationship, or just plain couch potato syndrome, we all go through this.
While this is perfectly normal, there are ways to shake off the fatigue and actually make it to the gym. A great way is to join a strong fitness community that wants the same results as you do. When you're on your own, seeking any justification for skipping today's workout is a piece of cake. However, it becomes more difficult to do this when you have an accountability partner(s).
Here are 5 reasons to cultivate a strong fitness community with your friends, coworkers, and relatives.
1. Endless Motivation and Encouragement
Finding the motivation to lift blocks of weights above your head day in and day out can be tricky if you're going at it alone. This is especially the case if you've been working on your craft for some time and not seeing any significant progress.
A single compliment from a friend or colleague can be the difference between sulking in self-pity for your inability to lose weight and doing what it takes to reach your fitness goals. Having a motivating support system can do wonders for self-improvement and lead to better habits.
2. Establishing Accountability
Holding yourself accountable throughout your fitness journey is probably one of the trickiest tasks known to humankind. It's far too easy to break a great diet just for a single moment of fleeting happiness in the form of twelve greasy, buffalo sauce-drenched chicken wings from your local fried chicken shop.
Therefore, having people who can keep the group's habits in check and motivate everyone to stay on track goes a long way. This means fewer slip-ups and more motivation to push yourself far beyond what you originally thought you could achieve.
Accountability partners make all the difference in seeing progress.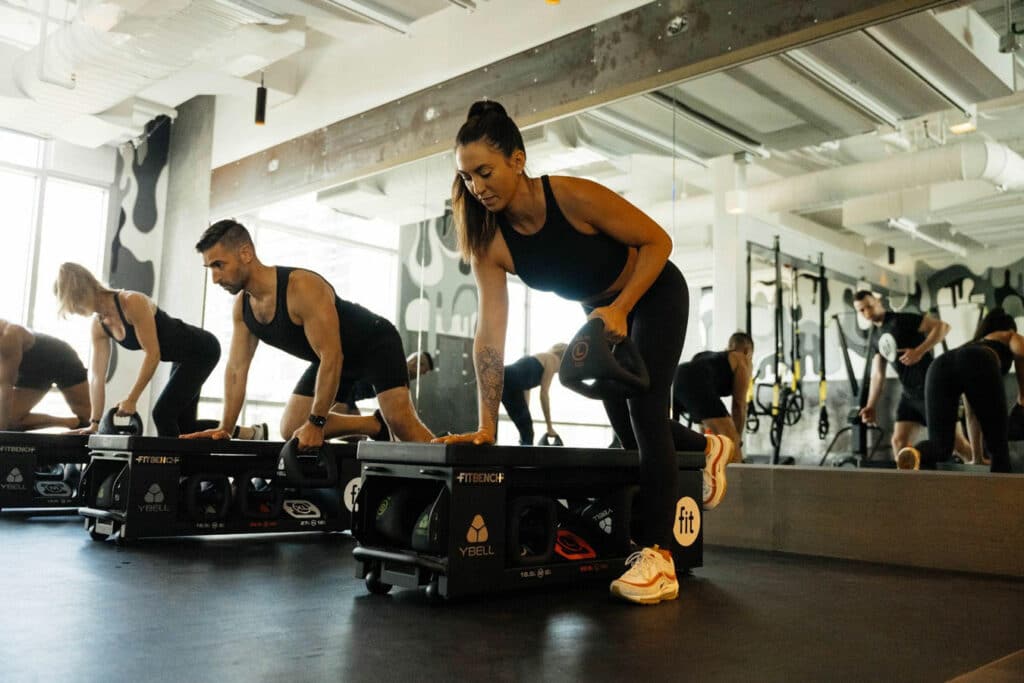 3. Finding Inspiration
Have you ever walked into the gym and bumped into someone you've seen frequently, only to notice how big or slim they've suddenly gotten?
Let others' success stories inspire you to stay on track with your fitness goals. The power of seeing someone accomplish something you once considered unattainable for them will probably light a fire in you to be better. Perhaps your own fitness journey could inspire others to embark upon their own.
4. Energy and Mental Health
Finding the energy exercise every day is tough when you're going at it alone. It's easy to get bogged down by your work and other commitments. However, the benefits of finding the time to do so are countless in terms of your mental health, and you'll have an even better time in a supporting, positive environment.
There's no better feeling in the world than taking out your workplace frustrations and finding a second wind to finish that pesky set.
5. A Sense of Belonging
Arguably, the most burgeoning feeling one gets when working out with a like-minded fitness community is a sense of kinship. At the end of the day, you've all found time from your busy routines to meet up every day and strive towards similar goals.
Knowing you're not alone on your fitness journey can improve your overall well-being and keep pushing you to stay consistent with your attendance.
Closing Thoughts
Cultivating an infectious environment where everyone is motivated, sets better habits, and is willing to go beyond their limits, will benefit your fitness journey. From instilling motivation to kinship, we hope we've convinced you of the benefits developing a strong fitness community brings! Join the FIT community here.