As the month of February focuses on the ones we love, we decided to showcase some of the "Things We Love" within the walls of Fit Athletic Club during this Valentine Season!
___________________________________________
Give a women the right shoes and she can conquer anything. There's a whole lotta love in this pair of spin shoes. 15 years of love to be exact. And they could only belong to the one and only, Connie Cook – a spin class we LOVE!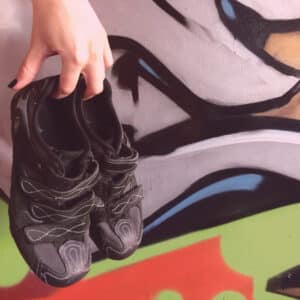 Cardio can be a pain in the butt, but what's not to love about this view?! Enjoy getting your sweat on with a VIP view of Petco Park from the balcony at Fit Downtown.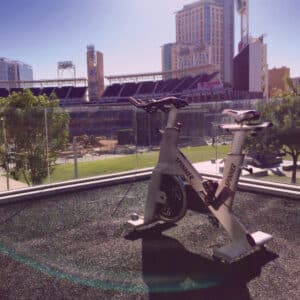 Let's be honest, happiness is a gym all to yourself. But true happiness is a gym that actually has the space to comfortably workout. If you haven't already, check out the 5000 square feet Turf Zone at Fit Athletic Solana Beach!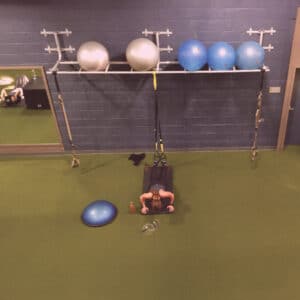 What's better than sweating it out and not having to work for it? Take advantage of the Dry Sauna at any of our three Fit Athletic locations!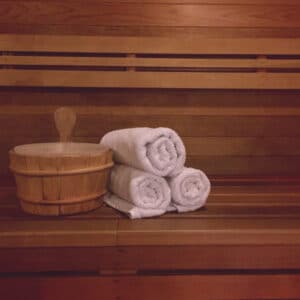 Because who doesn't like to hangout poolside on a rooftop deck? Oh, and not to mention with a stellar view of Petco Park.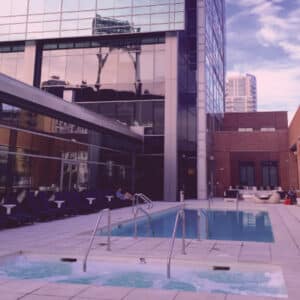 Tennis, the fun kind of cardio. Discover your inner Serena Williams at Fit Carmel Mountain's tennis courts!