Break through your limits and kickstart your fitness journey at FIT. Now is the time to become a healthier and stronger version of yourself. FIT members seek the best of the best in all that they do –  here's how to find your inner strength at FIT and level up your life today.
Redefine Your Life at FIT
Whether you are looking for a place to reach your health and fitness goals, a place to unwind and take a break from your busy life, or a place to meet new people and join in on fun social events, FIT brings you the best of all worlds and has something for everyone.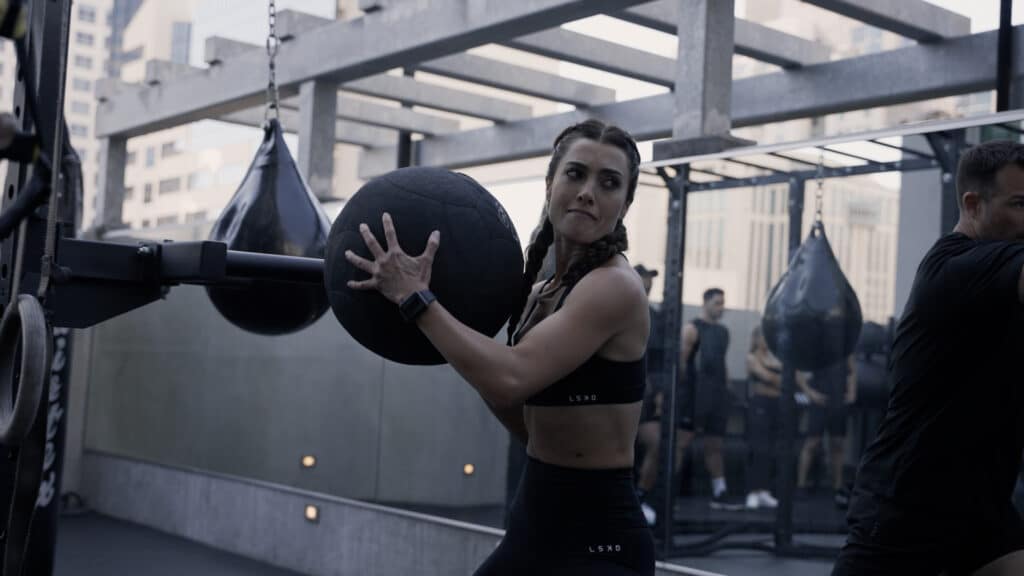 From luxurious spa-like amenities, a fresh and fully stocked health foods cafe to monthly parties, and more – it's no wonder people come to FIT to relax, unwind, and rejuvenate.
Kickstart Your Fitness Journey
Everyone starts somewhere on their fitness and wellness journey. The key is to find your reasoning for starting. Whether it's to feel more energized, sleep better, or increase your PR in weight lifting. Don't focus on how small the steps are, but keep in mind the end goal as you push through the little changes! Once you're committed to your results, you'll see the changes start to come!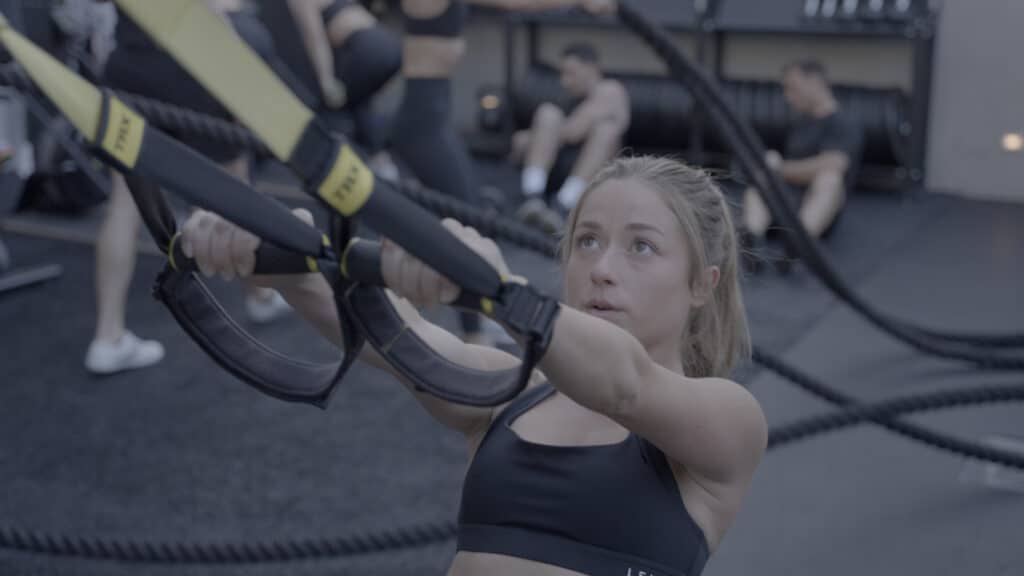 FIT has accessible locations across San Diego. From ocean views at Mission Beach to city skylines downtown, the tools are ready for you to take the first step! Learn more about each of our premium locations or try a guest pass.
Powered by Positive Energy and Driven by Member Results
Our FIT Health Coaches are here to help you through all aspects of your individual health and wellness journey. They take the time to listen to you and understand your needs before your sessions begin.
Find the right Health Coach for you. 
Trainer Spotlight: James Schuerger
James is a NSCA Certified Strength and Conditioning Specialist at FIT Little Italy. He specializes in the following:
Strength & Conditioning
Functional Movement Specialist
Rehabilitation
Therapeutic Exercise Programming
Mobility/Flexibility & Balance
Weight Management
Nutrition
Sports Performance
Speed & Agility
Special Populations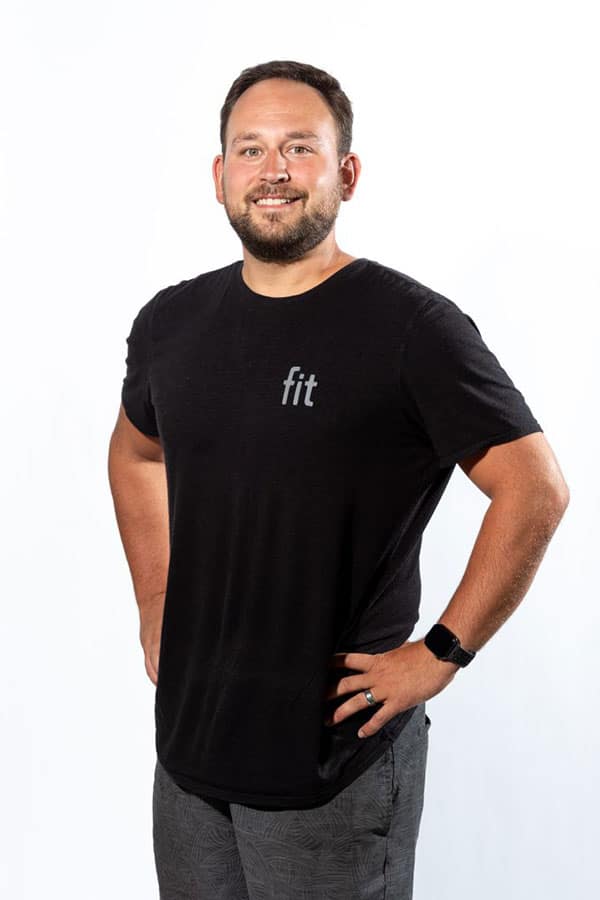 FIT personal trainers are very serious about designing your workout program based on your fitness assessment and goals.
Contact James at james@fitathletic.com for a Free Personal Training trial today and get started!
FIT Lifestyle
FIT is here to help you stay motivated and on track with your health and fitness goals so that you can turn them into accomplishments.
More than just a gym, it's a lifestyle. When you join the FIT community you join a community of similar people who are here to support you on your health and wellness journey. Experience the FIT lifestyle today. 
Perseverance, Motivation + GRIT
Our newest class, FIT GRIT, incorporates cardio and strength equipment to burn stored fat and increase your metabolism efficiently. This class uses split days to train all body sections and improves your overall body composition. This curated circuit training program is designed to be a small class with a maximum of 12 members, to ensure you're getting the accountability and motivation you need.
View each club's FIT GRIT schedule! 
FIT For You
Fit is here to help you redefine your life, set you up for success, and crush your fitness goals, no matter what they are.
Contact us today to help you customize your fitness plan and find your inner FIT.
The first six weeks after birth, a mother's body undergoes numerous changes and intense healing, known as the postpartum period. During this time, many mothers are eager to get back into a routine and find movement. But it will vary depending on the person and what workouts are best to implement into the first few weeks after childbirth.
It's important to remember that you should be easing into the right types of workouts to achieve long-term success for your wellness journey.
About
Postpartum Exercises
Depending on your pregnancy and delivery, this will primarily determine when you can begin your training. For some women it can be a week, for others it may several weeks, it's important to consult a physician before implementing new workouts.
As you head back to the gym, we recommend that you find movement by participating in low-impact aerobic activities, ranging from 20 to 30 minutes a day. Our trainers also recommend an additional 10 minutes, if you feel comfortable, to help strengthen your core, legs, glutes, and back. You can also split the cardio into two times a day – once in the morning and once in the evening. As you get stronger you're able to turn up the intensity.
In addition, deep breathing is an essential part of postnatal exercises. Diaphragmatic, or deep breathing, is recommended within the first week of giving birth. Practicing breathing exercises can help strengthen your core, slow your heart rate and reduce stress.
Try this exercise in a comfortable position:
Lie with your feet up the wall and flat on the floor.

Relax your muscles and release tension.

Place your hands on your belly and chest.

Breathe in for three seconds and out for three seconds. Repeat four to six times.
Postpartum Exercise Benefits
Exercise is beneficial for everyone – no matter what stage of life you are in. Exercise, in general, helps improve your mood, strengthen and tone your muscles and increase overall health. During the postpartum period, some specific benefits can include:
Targeted muscle strength

Boosted energy

Stress relief

Better sleep

Weight regulation

Regulate hormones
Postpartum Personal Training at FIT
Working with a trainer will create an environment of accountability and a custom workout routine. Our trainers are experts in individual workout programs based on your goals. During the postpartum period, one of the main goals is to make sure you're doing movements that feel good to your body. Working one-on-one with our trainers will help you reach your fitness goals in a healthy amount of time.
INSERT VIDEO HERE
Postpartum Exercise Chart
An example of a postpartum exercise routine could be something similar to this:
Swiss bird dog holds

Cat-Cow in tabletop

Glute bridge

Planks

Side plank leg lifts
Check-In with Your Body
This period is about checking in with yourself and being kind to yourself. When working out, try journaling afterward to reflect on what worked and what's something you can adjust in your routine.
Try these questions:
Did this make me feel energized?

How do I feel?

What was my favorite part of this experience?
Sign Up for a Personal Training Session
We help our clients achieve their fitness goals, from postpartum training to general strength training and more. If you're looking for expertise-based personal training in San Diego, Fit is your choice. Our team is made up of experienced trainers who are fully committed to helping you reach your goals and strengthen your health through customized exercise and personalized advice.
Try a guest pass and sign up for a personal training consultation today!