If you are looking to amp up your workout results, whether that's increasing your endurance to looking stronger, leaner, or fitter – it's possible without increasing your workout time. Here are easy ways to see your wanted results in your workouts.
Try HIIT Workouts
A fan favorite, High-intensity interval workouts are one of the best ways to build up endurance in a short amount of time. Start at a rate you feel comfortable with, and step up the intensity to increase the effectiveness of the workout.
HIIT workouts are usually a mix of strength and cardio training, with a mix of isometric and compound exercises. Combine these all together and you're sure to feel the burn!
Try a FIT GRIT workout! From cardio to weights, every split in FIT Grit is perfectly designed to help strengthen your muscles + efficiently burn an excessive amount of calories.
Get one step closer to accomplishing your goals. Use our app to sign up for a class today + view each club's FIT GRIT schedule.
Look For a Balanced Plate
Half of how to see your results is paying attention to what you're eating – make sure you are getting the proper amount of protein to rebuild your muscles and sustain nutrients after training hard.
FIT has you covered – we offer nutrient-dense and delicious premade meals at all our locations. This makes convenient meals no matter where you are on your fitness journey. In addition, when you add on EatLove Nutrition to your FIT membership, you're able to create healthy eating habits, with personalized coaching to meet more of your fitness goals.
Compound Exercises
Instead of isolating your muscles with specific exercises, like bicep curls or tricep dips, you can maximize the time you spend with each workout by doing exercises that work out multiple muscle groups at once! Certain exercises can get you a full-body workout!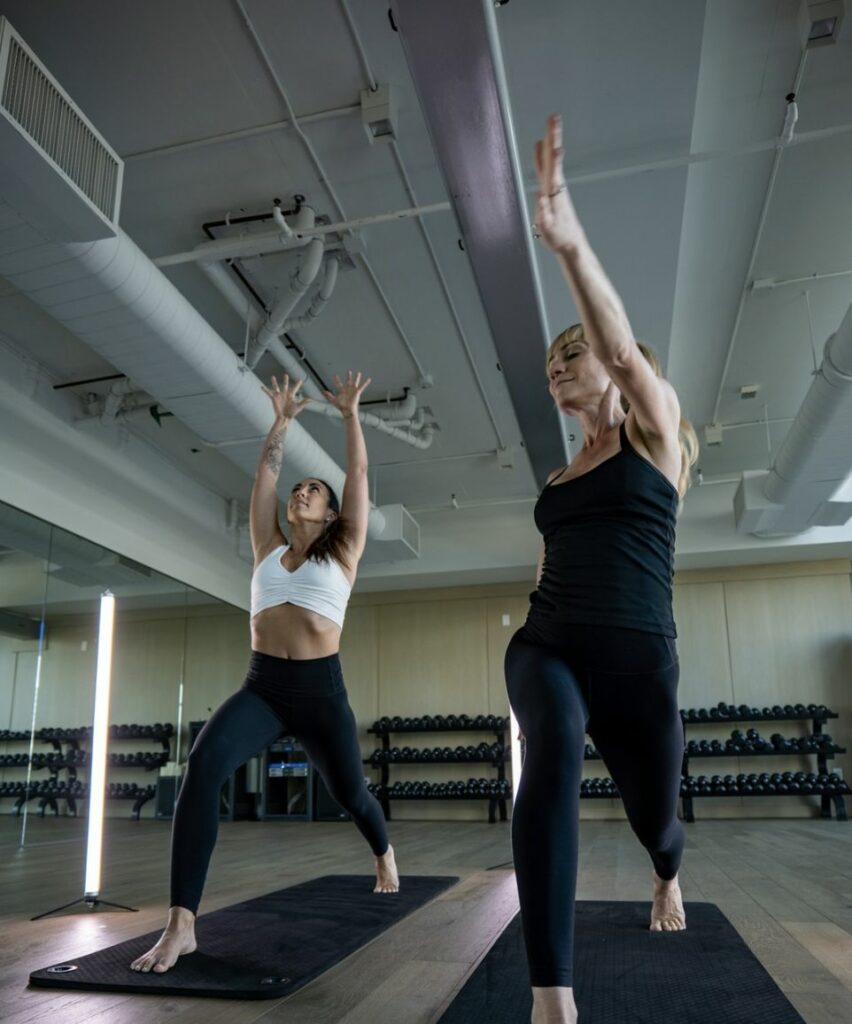 Try these compound exercises next time you're at FIT:
Squats
Deadlifts
Good Mornings
Lunges
Pushups
Bench Presses
Military Presses
Rows
Pullups
Dips
No matter where you are on your fitness journey, consider scheduling with our FIT Personal Trainers. They specialize in creating a unique and customized workout for your to reach your goals with the added accountability we all need.
Cardio You Enjoy
It's no secret that doing a type of cardio workout you don't like will be harder to motivate yourself to go to the gym! Pick cardio that you enjoy whether it's walking, swimming, spinning, rowing, using a Stairmaster, or something else. Once you find a consistent routine with this, you'll start to enjoy it more and look forward to it.
Mix It Up
It's important to mix up your workout routine or your body will adjust to the stress level and you won't be able to have an effective workout. Looking to add more strength training? Change your routine every few weeks. Are you building up your endurance? It is more effective to cross train than only run or jog every time.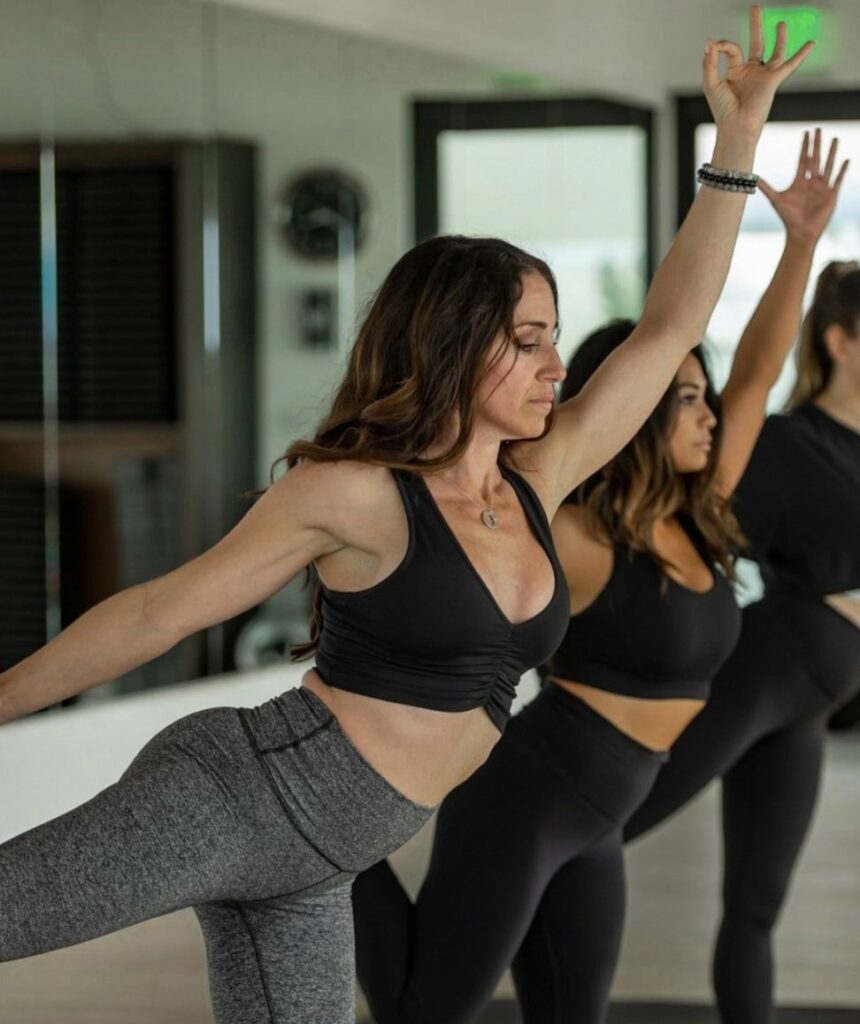 Sign up for the FIT Lifestyle
Join online today and get started on maximizing your workouts at FIT. We offer premium amenities, Group Fitness, customized Personal Training, and most importantly a community of like-minded people to support you on your journey.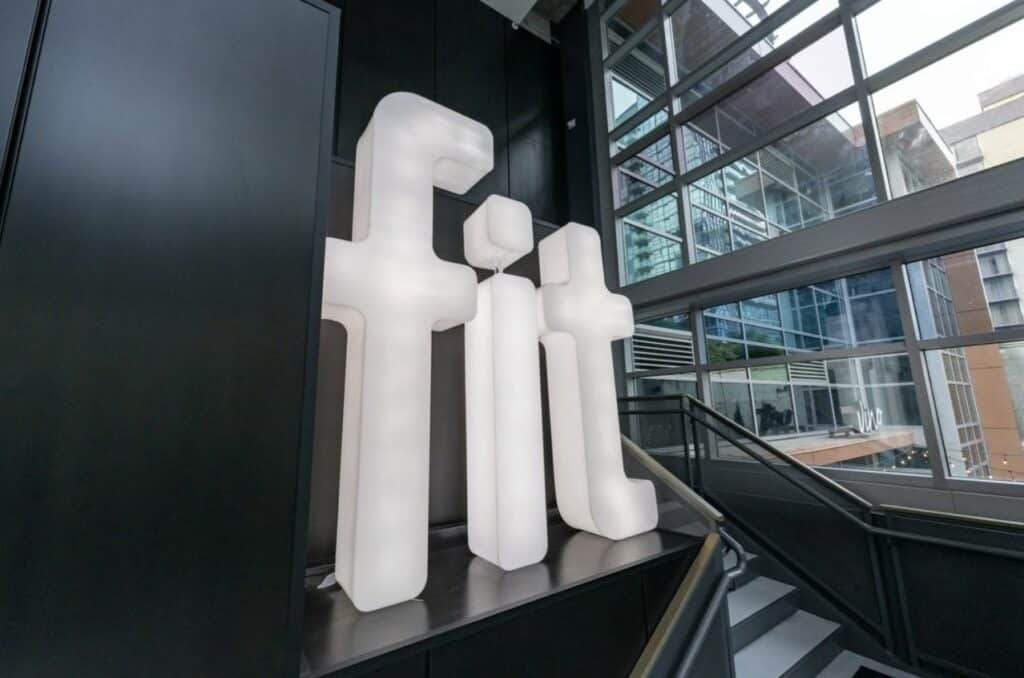 5 Reasons Why Warm Up Exercises Are Important
The importance of warm–up exercises should be considered by anybody who works out. Although warm–ups probably won't help much with burning calories or building muscle, they're crucial to the success of a workout! Before you even think about running or using the machines at the gym, you ought to make sure you complete a warm up and do a few stretches – but what makes them so important? 
1 . They help to increase body and muscle temperature
A good warm-up will raise your body temperature, which is particularly helpful to your muscles. As your muscle temperature increases, oxygen becomes more available to your muscles, allowing them to contract and relax more easily – so you'll be able to perform more strenuous tasks with ease. Your heart is also given a chance to prepare, meaning it won't be too strained during your workout. 
2 . You'll reduce your risk of injury
The last thing you need when you've been faithfully attending the gym and reaching your goals is to become injured. Warming up will improve muscle elasticity and allow for efficient cooling, meaning less chance of accidentally hurting yourself or overheating during your workout and ruining your day! 
3. They can help you to mentally prepare

 
Jumping straight into a workout without being adequately prepared can throw you off completely, especially if the preparation is mental rather than physical. It's easy to give up when working out gets difficult, but you'll be much less likely to do so if you've given yourself time to remember why you're working out. Use your time warming up to think about what you're about to do, guaranteeing that both your body and mind will be ready to succeed. 
4. You'll increase your flexibility, which will help with other exercise
Stretching is often considered something that should be done in addition to regular warm–ups. Stretching will increase blood flow to your muscles, and allow your body to increase its flexibility in both the short and long-term – always a plus when it comes to properly performing a workout. Stretch after you've already completed your warm up, as stretching when your muscles aren't properly warm can lead to injury. 
5. You'll be ready to tackle the heavy-duty machines at the gym
Using machines to help build muscle is a great way to spend your time at the gym, but they shouldn't be used before you've had a chance to loosen your joints! Warming up will ensure that both your body and mind are in the right state to handle gym equipment, again reducing your risk of injury.  
As well as a good warm-up, workout preparation should also involve ensuring that you have suitable equipment for the exercises you'll be doing. Crossfit, for example, can be enhanced by the use of accessories; particularly helpful for its Workouts of the Day are resistance bands and palm guards. 
Popular warm-up exercises you might like to try include jogging on the spot for several minutes, cycling, or even simply performing your workout at a much slower pace to prepare your body. For your stretches, try static stretching, which involves stretching a muscle slowly and holding it in place for up to thirty seconds. 
The benefits of warming up are evident, and warm ups will help you to achieve your goals at the gym; it's therefore clear that warm-up exercises should not be overlooked by gymgoers at any level. Once you've prepared your body and mind and done some stretching, you'll be ready to make the most of your workout! 
Convincing kids to exercise can be one of the hardest tasks on the modern parent's agenda. With today's proliferation of technology regularly tempting children away from the sports-field and onto the couch, those 60 minutes of push-play a day have never been harder to enforce. After reading the up-to-date tips below, though, you'll be armed with a bevy of ways to get kids exercising. Wondering how to get kids to exercise? Keep reading to find out.
Be inventive!
When it comes to how to promote physical activity in schools, we all know that our best teachers came up with creative activities that totally distracted us from the exercise being done. From tug-a-rope to the playground, tag to swimming, there's multitudes of fun to be had if you think outside the box a little. There are also lots of school programs that one can explore and try!
Remind them that it's what the cool kids do
One of the best ways to motivate kids to be active is by reminding them just how common it is to join a group sport, or to take part in a class-based exercise. Whether baseball or hockey, ballet or judo, one of your kid's friends is bound to be doing it – and often, that simple fact will be motivation enough.
Make your home into a space for activity
Activity doesn't just have to be done outside, or in purpose-built spaces – it can take place within the walls of your family home, too (especially when winter takes outside exercise out of the equation). There are many ways to keep your kids active indoors, including repurposing a spare room into a gym, purchasing activity-based technology like a Wii, or getting your hands on a family fitness video that you can all have a good old dance to.
Implement a rewards system (within reason)
It's never a great idea to promise your kid a bag of lollies after they complete a lap around the block, but other rewards of a slightly-healthier nature – like extra pocket money or their choice of a dinner meal – can work a treat in sustaining exercise habits.
Tie activity in with the to-and-from-school commute
On the back of the previous point, you might consider telling your kids that in exchange for their walking or biking to school, you'll organise a regular movie night for the weekend. That way, you gain some extra time in the morning, as well – it's a win-win!
Resources, resources, resources
Sometimes kids are object-based exercisers and need something physical to base their activity around. By buying a resource like a trampoline for your backyard, your kids will be moving before you know it.
Get started early
The best thing that you can do to encourage kids to exercise is to normalize it in the family environment. If you don't exercise on a regular basis, how can you expect your child to want to? Making a habit of family exercise, such as hikes, active summer holidays, and sport-watching will afford your kids a positive attitude towards exercise for life. Here are 7 great ways on how to get kids to exercise!
To Find the Original Article Click Here
To read more blogs written by Alex, visit her blog! Click Here.
As the month of February focuses on the ones we love, we decided to showcase some of the "Things We Love" within the walls of Fit Athletic Club during this Valentine Season!
___________________________________________
Give a women the right shoes and she can conquer anything. There's a whole lotta love in this pair of spin shoes. 15 years of love to be exact. And they could only belong to the one and only, Connie Cook – a spin class we LOVE!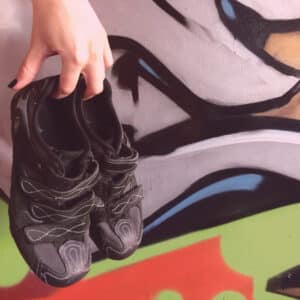 Cardio can be a pain in the butt, but what's not to love about this view?! Enjoy getting your sweat on with a VIP view of Petco Park from the balcony at Fit Downtown.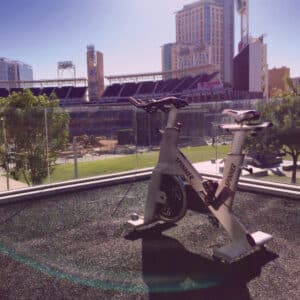 Let's be honest, happiness is a gym all to yourself. But true happiness is a gym that actually has the space to comfortably workout. If you haven't already, check out the 5000 square feet Turf Zone at Fit Athletic Solana Beach!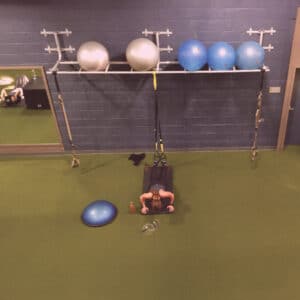 What's better than sweating it out and not having to work for it? Take advantage of the Dry Sauna at any of our three Fit Athletic locations!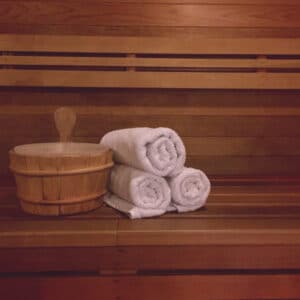 Because who doesn't like to hangout poolside on a rooftop deck? Oh, and not to mention with a stellar view of Petco Park.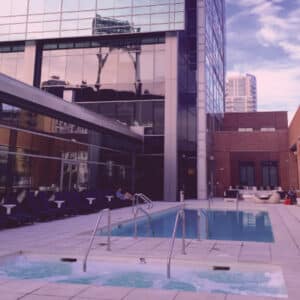 Tennis, the fun kind of cardio. Discover your inner Serena Williams at Fit Carmel Mountain's tennis courts!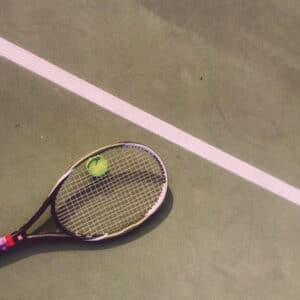 Workout #: 2
Group Ex Class: 12:00pm BOSU Fit Challenge with Tori Brillantes
Location: FIT Carmel Mountain Ranch
It's a New Year and with that comes with the expectations of new goals. Maybe floss my teeth more, dabble to learn the guitar or speak a new language. This year, the goal on top of my list is to finally discover my inner Jillian Michaels and hopefully end up with washboard abs.

Some mornings are hard when you're reaching for the gold and this morning was no exception. My goal was to make the drive to Fit Carmel Mountain and take Tori Brilliantes' "BOSU Fit Challenge" noon class. Little did I know what kind of workout I was about to walk into.
Tori is a straight badass. It doesn't matter if you're a marathon runner, body builder or weekend warrior this class is a legit Fit Challenge. Holy smokes! I am 26, in relatively decent shape (but like I said…still in search of my abs), and I was the youngest person in Tori's class.
To my amazement everyone was perfectly in sync with Tori, but it was clearly evident to me and everyone else that I was the most uncoordinated person in this class. It was comical, really.
Tori's vitality for fitness is contagious and never in a million years would I think this woman is 56 years old. She's ripped and has the body that I could only dream of (ladies, there's still hope!). She worked out with us the entire class, if not just as hard then harder and coached us through the full workout. The class was high tempo, core centric with a definite focus on breathing. I was sweating from head to toe. Even my biceps were drenched! Yea, it was that kind of class. The class was awesome and you must try it if you're looking for a super charged workout incorporating balance and strength training with killer cardio.
I spoke with Tori after the class, thanking her for a solid butt kicking. Come to find out the lady is a Full Contact Stick World Champion who won the title at the age of 40. I asked her what got her into such a sport, especially later in life. She said that every year she challenges herself to do something fearful.
This struck me. Not that my goals are not substantial enough, but it ignited the reminder that fear isn't always a bad thing, that fear brings discovery and growth.
I didn't write this blog to create fear about the BOSU Fit Challenge class, or maybe I did. We should embrace our fears in a positive manner and confront them head on. Tori's mantra as an instructor is to extract the best out of her clients, no matter what fitness level they are. So consider this your reminder to allow fear to bring out the best in you.