Workout #: 1
Group Ex Class: 11:30am Vinyasa with Stephanie Powell
Location: FIT Solana Beach
I woke up this morning with a migraine and everything about today screamed, "Just lie here with your eyes closed… Forever." But as the infamous Instagram meme says – 'Drink some coffee (or in my case, pounded it + 2 Excedrin), put on some gangsta rap and deal with it.'
How happy I am to have dealt with my migraine by the balls. I decided to take Stephanie's Vinyasa 1130am class at Fit Solana Beach. My oh my, how much she made me feel more than better.
I forgot my yoga mat and Stephanie said "no problem," she had a moment before the class started and had a loaner in her car. She came back with the yoga mat, but to my surprise she was wearing 3 inch heels and yoga pants (not to mention that this is during the recent San Diego monsoon).
This woman, Stephanie — at the age of 52, is straight killing it. Her energy, poise and charismatic vibe immediately made everyone feel right at home. In the dimmed light, she welcomed each one of us. Her introduction – "that this class is our own personal journey, at whatever moment we might need to take a different path, the path is ours to take."
After the class I had a chance to speak with Stephanie and was seriously blown away by her insight on her practice. Her passion to help people find the sacred space within Yoga and her drive to encourage people to hold the poses was so inspiring.
This class was the perfect balance for any beginner or intermediate Yogi. A beautiful flow of sun salutations to more challenging balance postures. Everything about her class came off as a positive feeling. The part that struck me the most was when she said, "the challenge is in holding the poses."
Side note; I've never really cared for yoga. Mainly because I hate holding the poses for so long.
But for the first time, Stephanie made it clear to me that it's not that I don't care for Yoga, it's the challenge that I've been avoiding.
Challenge accepted.
---
A note from our blogger: Hi there!
I am the Social Media Coordinator at Fit Athletic. I'm a cat lover, wine enthusiast and drive a 1991 Volvo. I'm not a personal trainer or the girl looking for a fitness quick fix. I am your average girl who goes back and forth of wanting 6pack abs and the reality that I want that dark chocolate and sea salt candy bar more. This is my Fit Journey through GroupEx classes, workout playlists and fitspo. Cheers to sweaty selfies and finding Lululemon on sale.
---
Fall activities, exercise, cleanses, holiday recipes and more! We've got you covered for a Fit fall.
The summer's heat lingers on, but fall is in the air and it's the season to eat, drink and be cozy. Yes, we all want to kick back and bundle up after a summer of fun in the sun, but it's time to fall into action! Get back into a routine with some basic essentials.
---
Fall Activities
Energy flows where intention goes.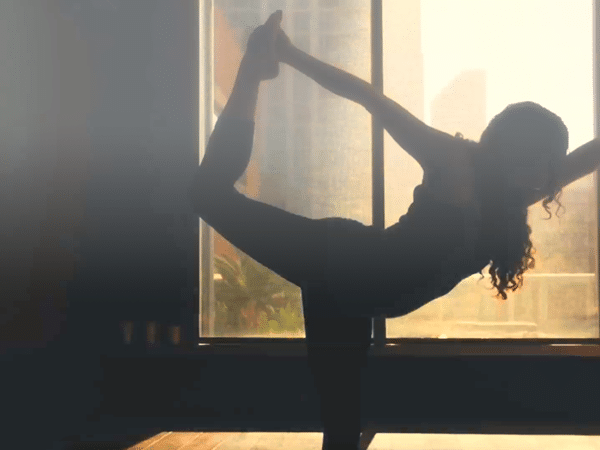 Yoga
Make it your intention to create a fall foundation. Whether it's a dynamic, athletic experience or slowing down and rejuvenating, Yoga is the best way to get yourself re-centered and back in routine. Regardless if you are a beginner or advance yogi, it's about making your body feel the best it can, even if it takes a few falls along the way.
Fall activities
It's back to school for the little ones, and that means getting them back into a routine. Fall activities for kids are the best way to start off your school year. Give your active adventurer their "me time" before they have to practice their ABC's and 1,2,3's.
---
Fall Cleanses
A healthy outside starts from the inside.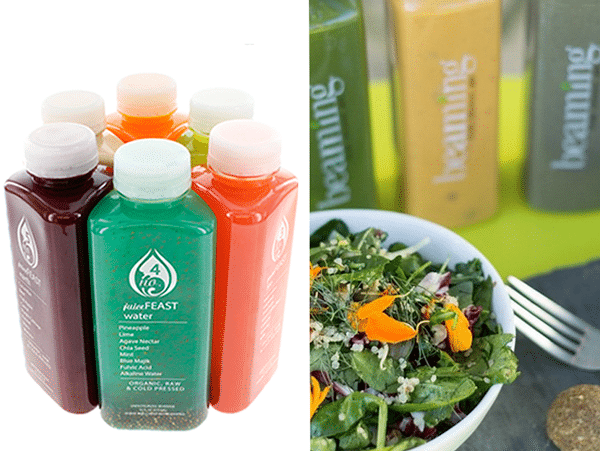 A fall cleanse is the best way to re-start. The word "cleanse" may sound intimidating, but the truth is, its mind over matter. Give yourself a fresh-start by letting go of the "cleanse concerns" and having fun with it! It can take as little as 24-hours to give your body the jump start it needs. A good rule of thumb is don't choose the cleanse that seems the most popular, choose the one that fits your needs and your lifestyle. It's time to clear your mind and palate. –  here are two Fit suggested essential cleanses.
Vitality Tap
If your palate prefers sweet, spice and everything nice, then a Vitality Tap 1-day "Juice Fest" cleanse is for you. This cleanse is filled with fresh, raw, organic cold-pressed fruits and vegetables. Each colorful juice (6 all together) leaves you with a variety of tastes; from a sweet start to a spicy, energetic middle and ending with a grounding medley. These fun juices won't leave you feeling starved or tired like most cleanses. Instead, they will keep you feeling nourished while giving you boosts of energy throughout your day.  Allow yourself a day for this cleanse. A simple work out and a great night of sleep and you'll wake up feeling completely refreshed and back on track. Busy schedule? Quickly order online and pick up a Vitality Tap juice cleanse by visiting one of their many locations, including their new Carmel Valley location opening at the end of this month!
Beaming
For the down to earth taste type, Beaming's 1-day reset is your perfect Fit. This reset is not only raw & vegan but incorporates plant based, organic superfoods that detox and renew. The best part is you get to eat actual food while you juice! Beaming's 1-day reset is great for both a beginner juicer and your weekly kick-starter type. Simple and easy, this reset gives you all the essentials to make it through your day feeling completely balanced. Beaming's 1-day reset comes equipped with delicious juices, a salad and an anytime snack.  You will taste, feel and see the difference – get started today by visiting livebeaming.com!
---
Trick or Treat
You're never to old to want candy.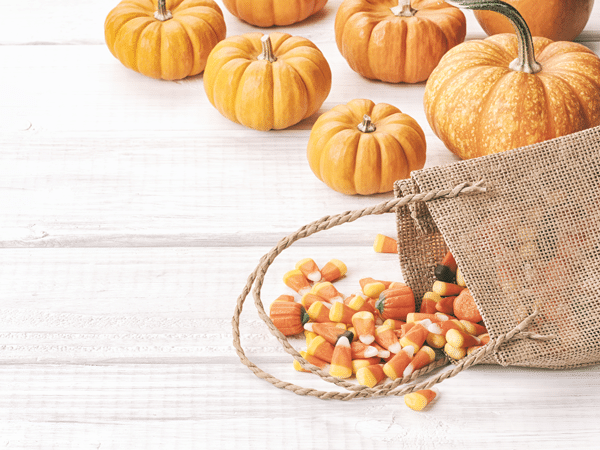 Fall, the season of pumpkin spice lattes, caramel covered treats and gravy soaked, well everything. After all that work you put in, now is not the time to lose sight of your wellness goals.
Make yourself a "trick or treat bag" filled with healthy choices to satisfy that sweet tooth while you're on the go! Toss in an Energy Truffle Bar, Fudge Brownie Paleo Pops or a S'mores Quest Bar. Kill that craving with Glutino Yogurt Covered Pretzels, or pump your protein with a Pumpkin Spice or Snicker Doodle Complete Cookie. It's easy as stopping by your Fit Café or local store and grabbing these tasty treats after your next work out.
---
Fall recipes and Thanksgiving dishes
May you be healthy and full this holiday season.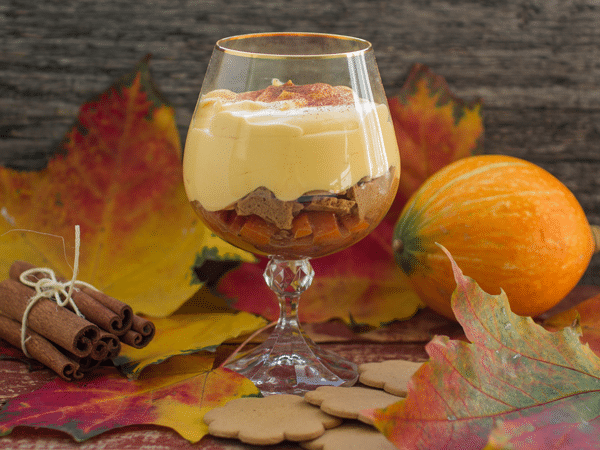 Don't sit at the table this season and think "I wish I could eat that." Instead prepare your fall dishes with a healthy mix. Follow these fall favorites that can be used for everyday meals and Thanksgiving recipes. Enjoy the best part of the holidays without feeling guilty by switching out some of your favorites for its healthier counterpart.
Extreme Wellness Physician, Dr. Clayton's Cauliflower Mashed "Potatoes" would be a great addition to any meal. Meanwhile his Thanksgiving Turkey Dressing would a perfect topping to your thanksgiving dinner. Following up with a Pumpkin Spice Mousse, fitting for a special Autumn night in or thanksgiving dessert. (Click to download all recipes.) Dr. Clayton's wellness program will soon be offered at Fit locations!
Fit Natural Food's Executive Chef has some appetizing selections for you. A savory Grilled Chicken Butternut Squash/Pumpkin Puree and a Paleo Frittata with Sweet Potato Crust could fit right in your fall meal plan. (Click to download all recipes.) Need a meal to go? Pick one up at a Fit location or order online.
---
Life starts all over again…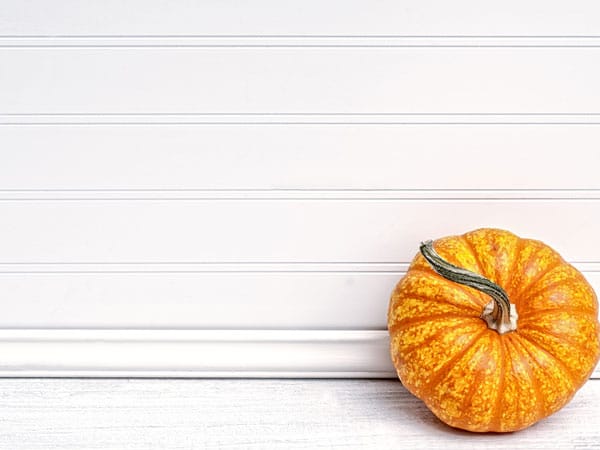 "Life starts all over again when it gets crisp in the fall" – F.S.F. Don't let a season be your excuse for bad habits – eat, drink and be cozy this fall with a Fit piece of mind.
What time is it?
Featuring: Andre Houle, Rachel Mulvaney, Julie Quinn, Dominic Mineo, Leah Berzon & Dylan Jones
Want to try a Fit Yoga Class? Visit www.fitac.staging.wpengine.com for a FREE day pass and schedules!