The Benefits of a Full-Body Workout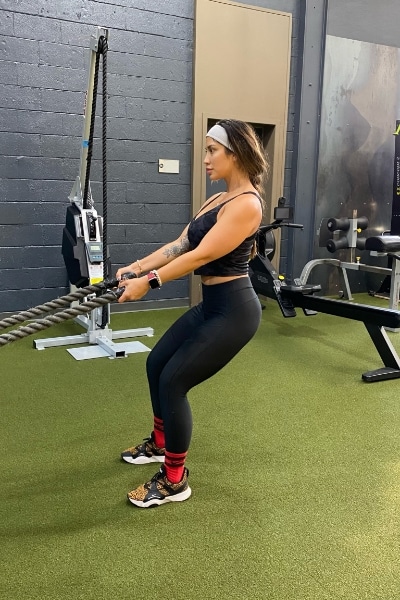 Fitting in the "perfect" workout five to six times a week is not always realistic for everyone's busy lifestyles. Likewise, it is not always practical to head to the gym almost every day or have the time to be there for an extended period.
That's why the benefits of incorporating a full-body workout into your week are unmatched! A full-body exercise is a workout routine that utilizes all muscle groups in one training session. Many people love full-body activities for that reason – and you can find results incorporating this two to three times a week instead of almost every day. For example, you train arms, legs, abs and incorporate cardio bursts all in one workout – now that's a body-crushing workout! Here are our favorite benefits of incorporating a full-body workout into your week and what to include in your training.
Why Schedule a Circuit Full Body Workout?
You are ensured to train all muscle groups, and no muscles are left behind!
The perfect total body workout incorporates compound strength exercises, one of the most efficient strength training and cardiovascular fitness. Compound exercises that work for multiple muscle groups simultaneously increase heart rate more so than isolated workouts.
Accessible to schedule workouts if your schedule is sporadic. If you can only fit in two or three days of gym time – you'll know you hit every muscle group.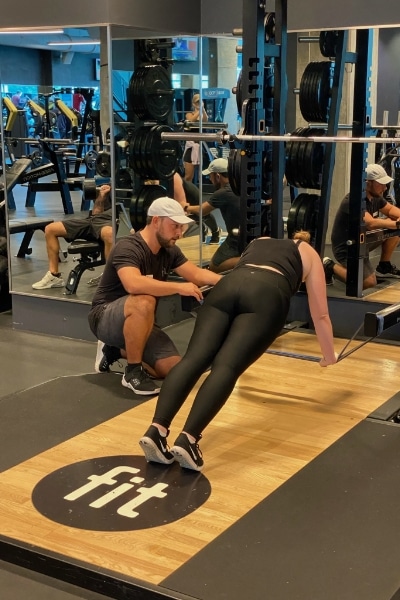 Other Benefits Include
Strength improvement
Burning more calories
Improved mobility
Building muscle mass
What's the Difference Between a Circuit Full-Body Workout and HIIT?
A traditional full-body circuit workout uses eight to 12 stations to target all the major muscle groups. Each station is completed for a certain number of repetitions, and you can achieve this in less than 30 minutes. You can control the intensity of the session or go at your own pace.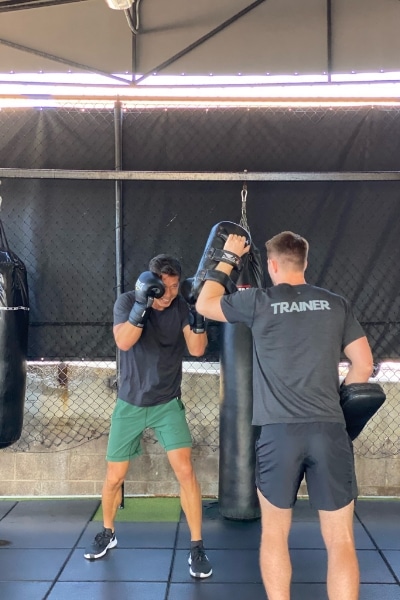 A HIIT workout was used initially for aerobic exercises. However, you can also utilize bodyweight or resistance exercises in a HIIT workout. A HIIT workout can be completed in less than seven minutes and uses a combination of high-intensity moves such as squat jumps, wall ball toss, biking, or battle ropes.
Creating a Full Body Workout
Here's how to create a great full-body workout:
We recommend doing the following moves in order, completing each activity with eight to twelve repetitions, and repeating this circuit three times. The more sets you complete, the more muscle mass you'll build!
Squat
Upper-Body Pushup
Bicycle Twists
Weighted Hinge
Upper-Body Pull
Weighted Forward Lunge
Finisher: two-to-four-minute jumping jacks and jumping rope to get your heart pounding.
Schedule a Full Body Workout with a FIT Personal Trainer
Scheduling your workouts with a FIT Personal Trainer creates an atmosphere of accountability. Together, you will design an individualized workout program based on your wellness goals. Our trainers take the time to listen and understand your needs before your session begins. They are experts in their field to push you to your limit to reach your goals in a healthy amount of time.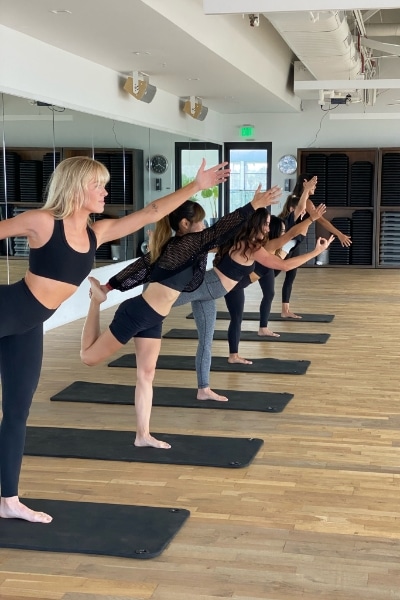 Subscribe To The Fit Blog
Monthly articles for a Fit lifestyle, straight to your inbox.
Happening On Facebook
Recent Posts