What Is a Nutrition Coach and Why Do I Need One?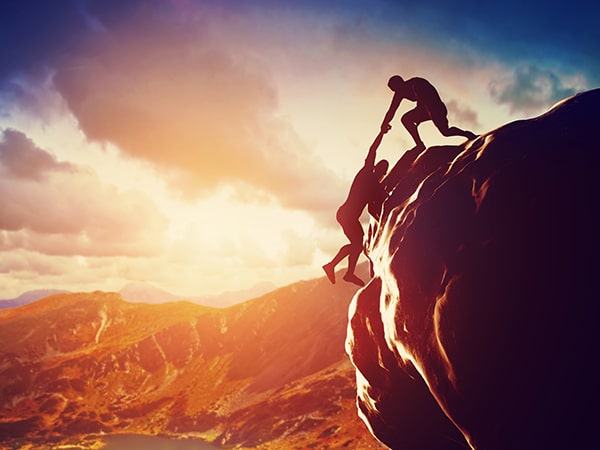 Doctors and nutritionists can help people better understand certain health issues, but they often don't have the time, resources, or individualized approach to guide and motivate people through their unique journey to lifelong, sustainable health. While they are able to provide advice, meal plans and prescriptions, oftentimes the most important missing components are ongoing accountability and support.

That's where a Nutrition & Lifestyle Coach comes in.

Nutrition Coaches bridge the gap between the desire to be healthy and actually being healthy, assisting clients with every step of the process. They also fill a void in the current healthcare paradigm, helping keep people disease-free so that they seek medical treatment less frequently. Coaches are vital in helping to solve the healthcare crisis/obesity epidemic by helping countless individuals unlock the true potential of their lives.

Nutrition & Lifestyle Coaches are knowledgeable advisors who provide ongoing support and guidance as you set goals and make sustainable changes that improve your health and wellbeing. Your Nutrition Coach will listen carefully and help you to navigate the world of contradictory nutrition advice, to determine what changes are necessary for you and your unique body. He or she will look at the entire picture of health, including food, mindset, movement, relationships, finances, spiritualty and career – to create a total body, mind & spirit transformation.

While many health professionals dwell on calories and what not to do, Nutrition Coaches are committed to looking at the body as a whole, while finding upgrades to promote an enjoyable transition and ultimately, a more vibrant long-term lifestyle. Health is about so much more than what we put on our plate, and your coach will help guide you on your journey to WHOLE BODY healing, from the inside out.

Forget the endless lists of restrictions – coaches teach clients to create a happy, healthy lifestyle in a way that is flexible, realistic and free of guilt & denial. Being healthy should be fun, and nutrition coaches provide the tools and guidance to show clients that no matter what stage they're in now, they can achieve anything they set their minds to.

———

Fit Nutrition Coach Sheree Trask's personalized programs are designed to radically improve your lifestyle, in addition to upgrading your dietary choices. Together, you will explore concerns specific to you and your body, and discover the tools you need for a lifetime of balance.

This is your life, what are you waiting for? Contact Sheree at nutritioncoach@fitathletic.com to schedule your FREE 30-Minute Consultation and find out if nutrition coaching is right for you.

[ts_fab]
Subscribe To The Fit Blog
Monthly articles for a Fit lifestyle, straight to your inbox.
Happening On Facebook