Whip Your Health or Fitness Blog Into Shape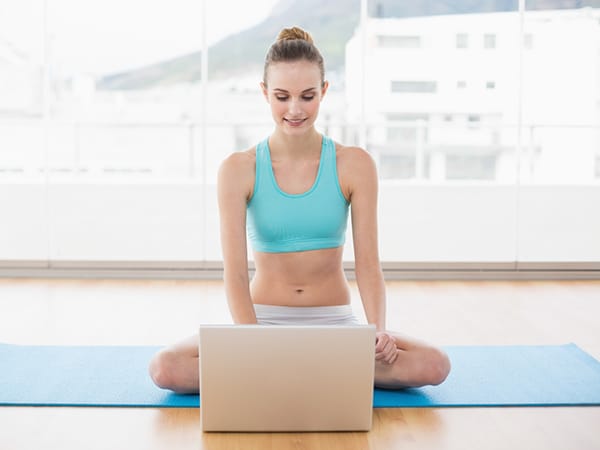 Step 1: Blog.
Step 2: Profit!
If only the blogosphere worked that way. Building your fitness or healthy lifestyle brand by blogging requires considerable time and energy—not to mention talent. In a world becoming increasingly proliferated by life coaches, healthy-eating foodies, fitness junkies and weight loss crusaders, you may find yourself up against some stiff blogging competition without having a clear sense of direction or purpose.
Whether you are looking to grow ad revenue, increase awareness, build your brand or simply share your health & fitness story, these simple blogging tips that I picked up at the FitSocial conference might just help give your blog that extra oomph:

1. Keep it simple but significant.
Are your posts the right length? Short and concise is key.
Most readers don't have time to read paragraphs upon paragraphs about the effects of a cross-training workout on the synaptic responses of their neurons. While you may be the ultimate expert in these highly complex subjects and have a wealth of fascinating information to share, the truth is that most people just want to scroll through "how to get a firmer butt" or "5 reasons dark chocolate is a health food " while standing in line at Starbucks or waiting in their cars for their kids to get out of school.
Your audience is short on time and attention span. Be aware of your word count and use layman's terms wherever possible, so that you can get to the nitty-gritty of your post quickly—and they can, too.
2. Be real-time and relevant.
Remember when Kale was the hot new thing? The Paleo diet craze? Quinoa, juicing and cross training? Staying on top of the latest fitness and health trends and topics will help keep your readers engaged and show your level of expertise.
And don't forget to keep seasons, holidays, or well-known events in the forefront of your blogging mind. Sharing healthy Superbowl dip recipes in February or hotel room workout videos around the holidays will give your readers information they can actually apply to their lives, in real time.
3. Always be authentic.
You don't have to be an incredible writer with a Masters in English to build a large following of readers—they just need to like you and feel a connection to your brand. Be consistent with your writing voice and stay true to your style.
Some health and fitness blogs are consistently emotional (weight loss journeys, for example), some are highly informative and others are just plain hilarious. Don't be afraid to be a fitness nerd or give a gangster's edge to healthy cooking. In the blog world, originality always wins.
4. Think and work strategically.
Don't underestimate the power of a headline. What sounds more interesting to you – "How to Improve Your Diet" vs. "3 Surprising Superfoods that Will Change Your Life"?

Is your blog formatted correctly, and is it visually appealing? Create lists, bullet points, photos and slideshows that showcase your content effectively. Make the most of your blogging platform (such as WordPress) by filling out the "about" section, including a place to sign up for a newsletter, integrating social sharing icons and allowing reader comments.
Use tracking tools such as Google Analytics and bit.ly to help you analyze and assess your blog post performance. Amplify post reach and simplify multi-network scheduling with nifty organizational tools such as Hootsuite and Sprout Social. Let technology do the heavy lifting for you.

And finally, keep to some sort of consistent posting rhythm so that readers gain a sense of how often to check back.
At the end of the day, a blog reader has to know, like and trust you before becoming a loyal visitor. But with enough work and effort, your fitness or health blog can be in tip top shape for success.
Fit Athletic Club is currently looking for local health, wellness and fitness bloggers to feature in our newsletters and social media
[ts_fab]
Subscribe To The Fit Blog
Monthly articles for a Fit lifestyle, straight to your inbox.
Happening On Facebook
Recent Posts