Stretching: What Happens to My Body When I Do It?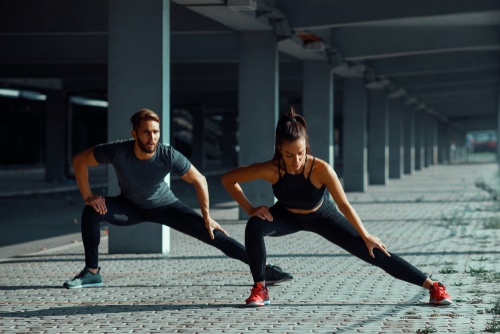 You should definitely know what happens to your body when you stretch. That way, you'll also begin to realize just how important stretching is, and what can happen to your body if you don't stretch.
Also, you should definitely inquire whether stretching is a form of exercising and if stretching can help you lose weight. Woah, who thought there would be this much to say about stretches, right? But, let's first see what happens if you stretch before every workout session.
Why does it feel so good when you stretch?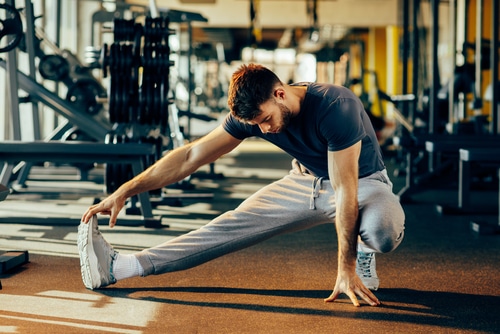 You know that feeling when you wake up in the morning, still warm and cozy, but then the moment of utter dread when you realize yeah, you do have to get up? But then, you feel a stretch coming and you place your arms above your head as you stretch and yawn?
Is there a better feeling in the world at that particular moment? Well, according to the San Diego Institute for Public Health, that's actually called pandiculating and it specifically means stretching and yawning at the same time.
As for why any type of stretching feels so good, there are several reasons for that:
Mind – Believe it or not, stretching allows you to completely clear your mind of any excess mental clutter by allowing you to focus all your attention on your body.
Hormones – Stretching releases endorphins, which entails a burst of happiness.
Blood – As you stretch, you elongate your muscles, which increases blood flow throughout your body, making you feel prepared for the activities to come.
What actually happens when you stretch?
As you might already know, there are two types of stretching – dynamic and static stretching. These two types do different things to your body, so we're going to see what exactly goes on:
Dynamic – Dynamic stretching has to do with getting your joints all nice and warmed up for a potential exercise session that is to come. These stretches improve your range of motion and decrease the risk of injury, and they're great as a warm-up activity.
Static – Static stretching is what the majority of us think of when someone mentions stretching. It's the lying-in-bed type of stretching. When you do it, you elongate your muscles, increase blood flow, and activate the parasympathetic part of your nervous system, relaxing your entire body. This type of stretching is great as a post-exercise activity.
So, when you stretch, you're basically preparing your body for the upcoming activities or helping your body relax after a long day or a strong workout session. And herein lies the importance of stretching.
On the one hand, by prepping your body for all the activities you might end up performing, you're minimizing the risk of injury and allowing yourself to do everything that awaits easily.
On the other hand, stretching after exercising helps your body relax and recuperate from all the activities you've just completed, which is paramount if you don't want to feel stiff or sore. So yes, stretching brings a lot of benefits to your body. Just don't overstretch!
"Where can I find high-result workouts in Mission Beach?"
Whether you're looking for a well-equipped gym or highly effective beach bootcamp in Mission Beach, there's only one solution that will meet all your needs – Fit Athletic. During our customized workout sessions, you'll be able to tone your muscles, lose weight, improve your endurance, increase your flexibility, and learn how to stretch properly for optimal results.
And, the best thing is – our beach bootcamp is free for all members. So, if you'd like to join our gym family, stop by on your way to Belmont Park. We're waiting!
Subscribe To The Fit Blog
Monthly articles for a Fit lifestyle, straight to your inbox.
Happening On Facebook
Recent Posts