The Variety of FIT Yoga Classes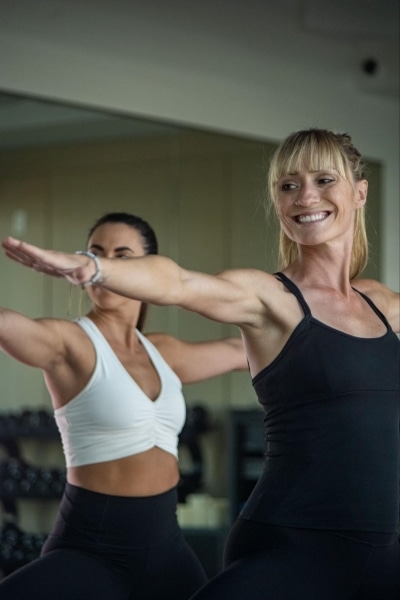 Find balance in your life with FIT Yoga. Our variety of curated and diverse yoga classes are for yogis in all stages of their practice. So whether you're learning to perfect your handstand or looking to de-stress after work, FIT Yoga is here to help you find balance and transform your life through a holistic approach.
Our Unlimited Group Fitness classes are all taught by passionate instructors to help guide you on your health and wellness journey. Our diverse class is schedule is top-rated among San Diego Yoga studios.
Why Yoga
Yoga offers physical and mental health benefits for people of all ages. The benefits of slow movements and deep breathing can build strength and endurance.
According to the National Institutes of Health, evidence confirms that practicing yoga supports stress management, mental health, mindfulness, healthy eating, weight loss, and quality sleep.
About FIT Yog
Our passionate instructors are the leaders in the San Diego Yoga community. Not only do we offer a wide variety of yoga classes, from hot yoga to Yin yoga, but we also teach in all of our locations: Little Italy, East Village, Solana Beach, Carmel Mountain, Mission Beach.
Ready to start your yoga journey? Here's what you need to know about FIT Yoga.
Align Yoga
This class is perfect for all levels and focuses on complete body awareness and alignment. New students will be able to work on fundamentals. In contrast, more experienced students will get deeper into their practice by working on more advanced variations and refining their postures. This class will correct injury-causing movement through alignment and technique practices without losing rigor in your practice.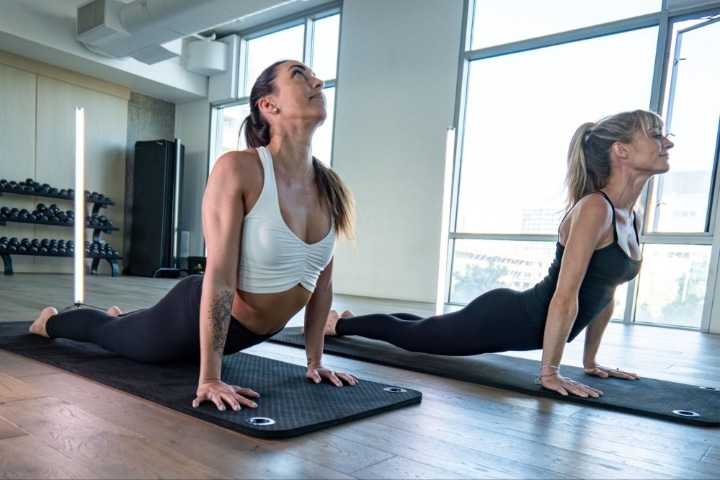 Vinyasa Flow
Vinyasa means "to place specially" and, in this case, yoga postures. In this class, you will flow seamlessly between postures connecting your breath to movement. This is a moving meditative experience full of bending, twisting, and lengthening.
Power Vinyasa
Similar to your standard vinyasa style, this class incorporates the element of strength building by holding postures. Be prepared for a complete workout.
Hot Vinyasa
Get ready to sweat! In this class, you will flow seamlessly between postures connecting your breath to movement in a room heated to 90-100 degrees. This is a moving meditative experience full of lengthening and strength building.
FIT Yin Yoga
Yin yoga is a slow-paced style of yoga with seated postures that are held for more extended periods. Yin can also be a meditative yoga practice that helps you find inner peace.
Heated Yin Yoga
Yin Yoga works deeply into our bodies with longer, passively held poses. This style of yoga targets your deep connective tissues. Because poses are held longer in this style of yoga, you have the opportunity to turn inward in more meditative practice and learn how to breathe through any discomfort (Heated 75-80 degrees).
Ashtanga Prep
In Sanskrit, Ashtanga is translated as "Eight Limb path." Ashtanga yoga is a dynamic, flowing style that builds strength, flexibility, and stamina. In this practice, postures are held for five breaths, Drishti or gaze points are taught, and bandhas or internal locks are engaged.
Core Flow
This class is an all-level strength-based flow focusing on building integral core strength for arm balances and inversions.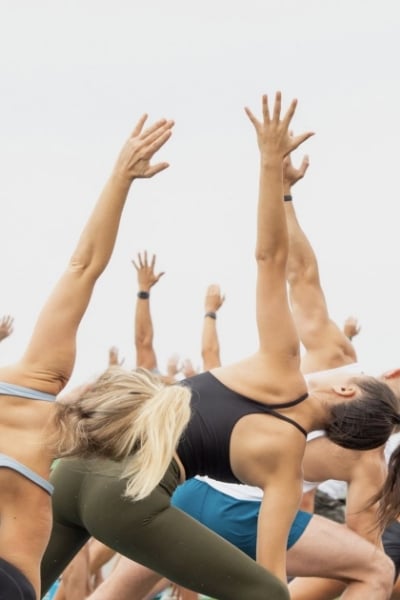 Handstands 101
This is an introduction to hand balancing. This class is meant for those students who have always had an interest in learning to handstand. We will offer various movements and drills to build strength and a solid foundation upside down.
Yoga Sculpt
Yoga Sculpt is a total body workout that incorporates free weights and cardio with yoga poses to sculpt and tone your muscles. This class is an excellent addition to your regular yoga practice.
Yoga FIT
Ready to hit the reset button? This all-level yoga class combines stretching, balance, and body-weight strength-building exercises that will leave you feeling rejuvenated.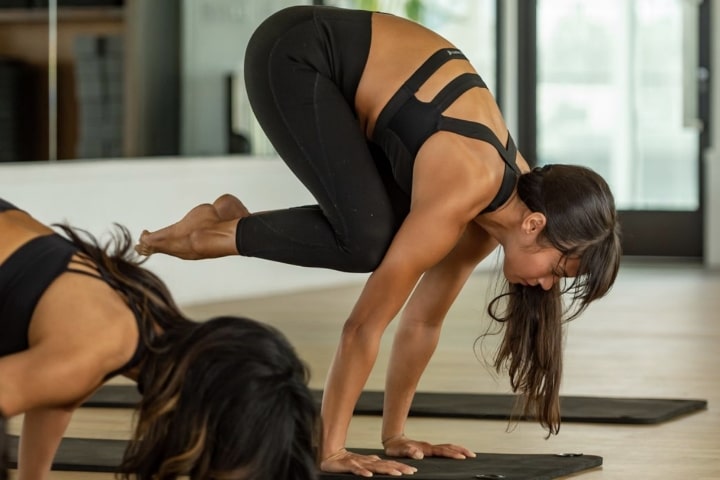 Unlimited Group Fitness
Our mission is to foster the San Diego yoga community and help create an all-encompassing member experience. Joining the FIT community includes unlimited group fitness and yoga classes for all fitness levels. So sign up today and experience the benefits!
Subscribe To The Fit Blog
Monthly articles for a Fit lifestyle, straight to your inbox.
Happening On Facebook
Recent Posts