Luxury Fitness at Its Finest: Exploring Fit Athletic's Exquisite Gym Locations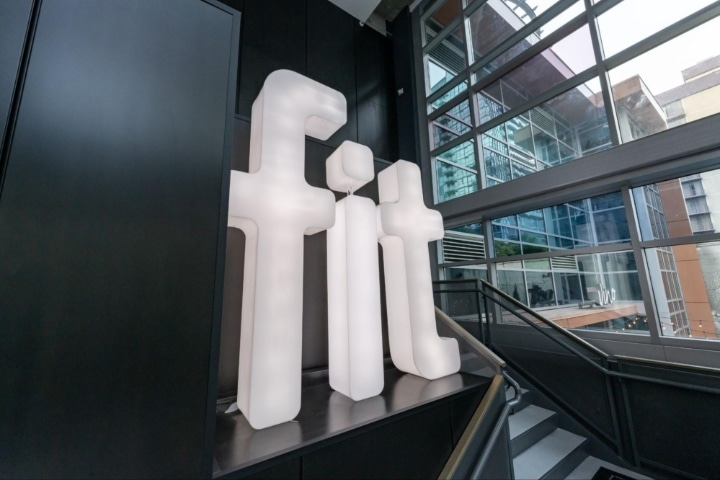 Luxury Fitness at Its Finest: Exploring Fit Athletic's Exquisite Gym Locations
East Village: Where Urban Energy and Fitness Align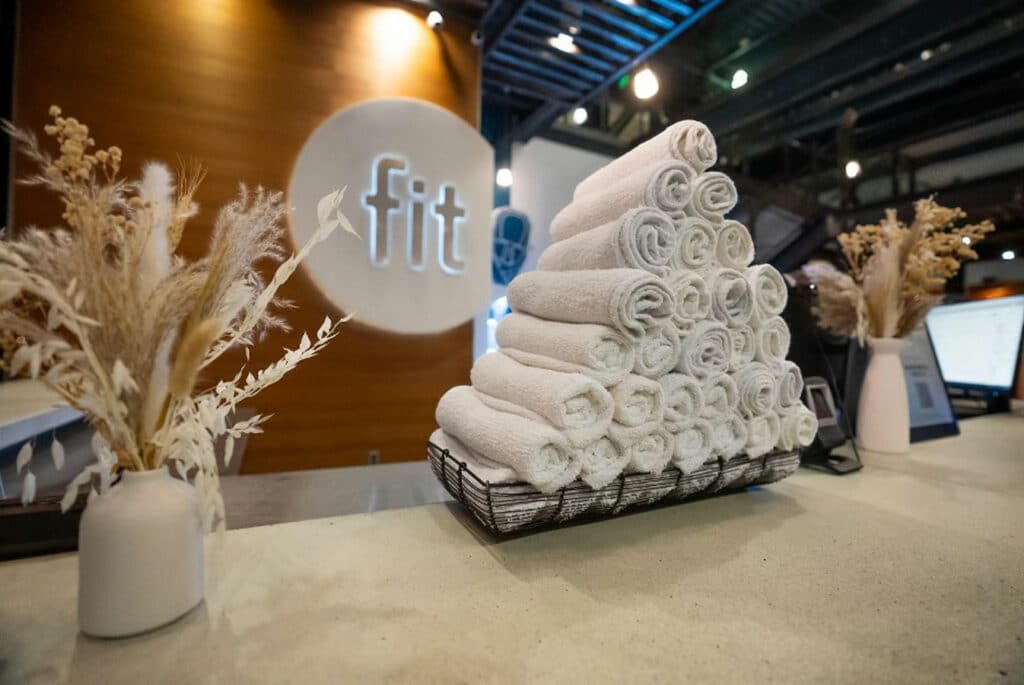 Nestled in the heart of San Diego's vibrant East Village, Fit Athletic sets the stage for an unparalleled fitness experience. Located just a stone's throw away from the iconic Petco Park, home of the San Diego Padres, this luxury gym offers an irresistible blend of fitness and entertainment. While people love Fit for its facilities and top-notch equipment, they also find themselves in a neighborhood filled with exciting attractions. After a good workout, why not catch a Padres game at Petco Park?
When it comes to satisfying your taste buds, the East Village leaves no stone unturned. After a rewarding workout session, head to one of the many amazing restaurants in the area. From trendy gastropubs to eateries, there's something to please everyone. And if you're in the mood for a night out on the town, look no further than the iconic Gaslamp Quarter. This neighborhood is renowned for its vibrant nightlife, offering bars, clubs, and live music venues.
Little Italy: Fitness and Serenity Unite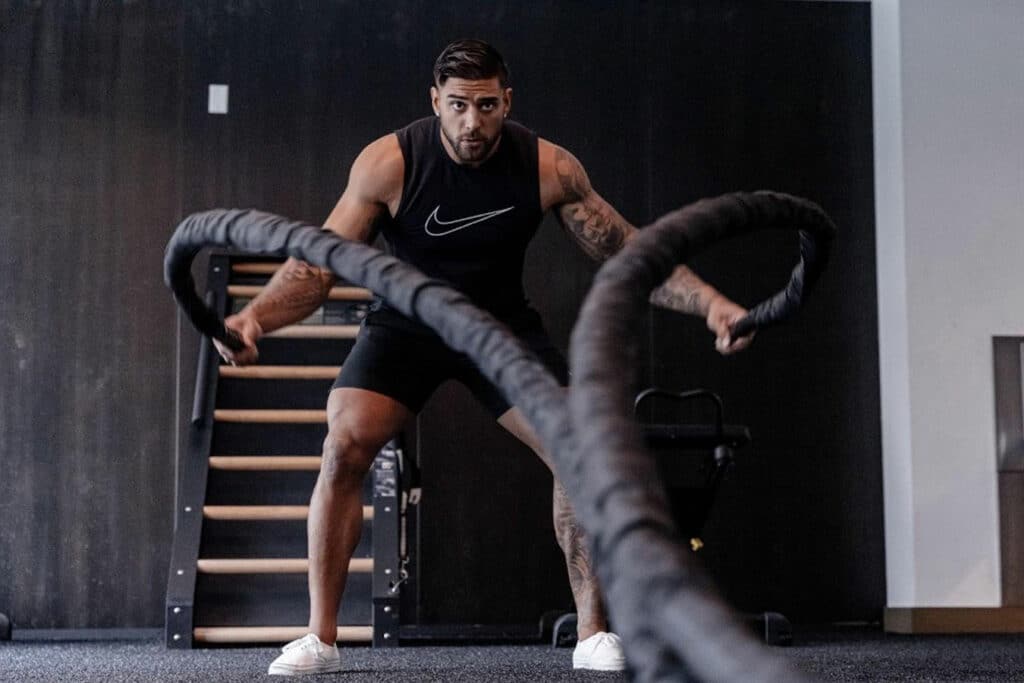 In between downtown San Diego and the bay, Fit Little Italy is in a prime location that allows you to easily take a short walk to enjoy waterfront park, the port of San Diego, and more. Imagine finishing your workout strolling along the water, feeling the cool ocean breeze. Unwind and find peace amidst the busy city, taking in the views.
One of the highlights of the Little Italy neighborhood is the farmers market. On Wednesdays and Saturdays, local vendors gather to showcase an array of fresh produce, artisanal goods, and treats. It's a perfect opportunity to connect with the community and support local businesses.
When it's time to refuel, Little Italy offers lots of food options. From sidewalk cafes to renowned Italian trattorias, this neighborhood is a food lover's paradise. Indulge in authentic Italian pasta, savor wood-fired pizza, or sample delectable gelato as a treat. With its diverse culinary scene, Little Italy guarantees a satisfying and delicious post-workout dining experience.
Mission Beach: Fitness Meets Outdoors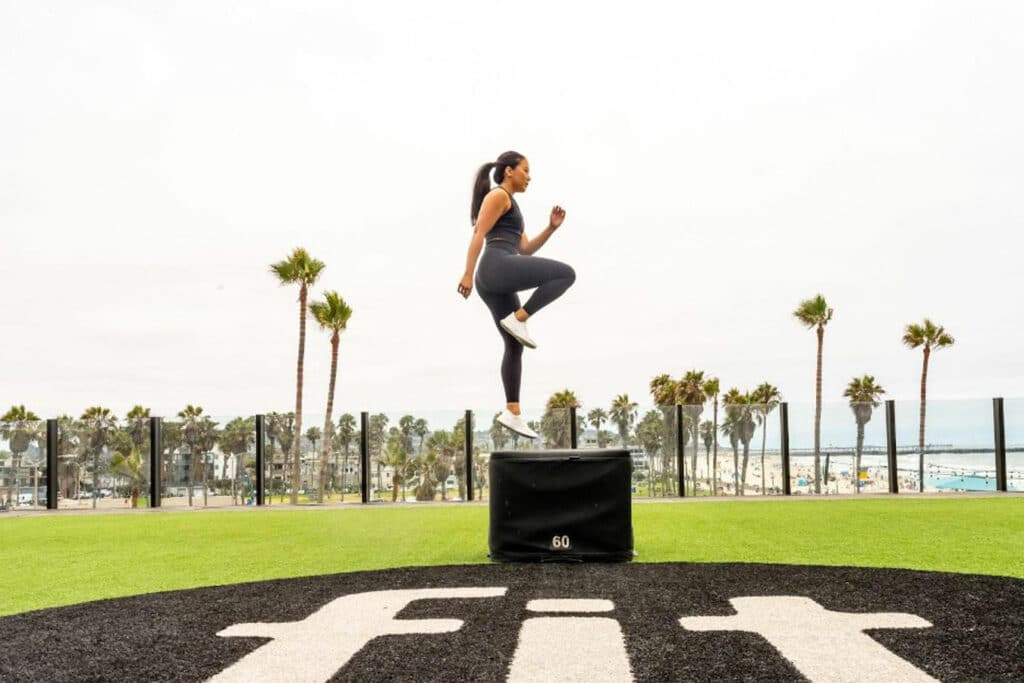 Fit's Mission Beach location is an absolute dream come true. With the beach just steps away, you can take your cardio sessions to the next level by jogging or cycling along the sandy shore. Feel the sun on your face, the wind in your hair, and the energy of the ocean as you push your limits. San Diego summer at its finest!
Head over to Belmont Park, a historic amusement park located nearby. This iconic landmark offers thrilling rides, arcade games, and a host of other attractions. Whether you're looking to hop on a roller coaster or challenge your friends to a game of mini-golf, Belmont Park provides endless entertainment options for people of all ages.
After working up an appetite, Mission Beach boasts a variety of ocean-view restaurants where you can refuel and recharge. From seafood specialties to casual beachside dining, enjoy a delicious meal while watching the waves roll in, creating an unforgettable dining experience.
Fit luxury gym locations in East Village, Little Italy, and Mission Beach each offer a unique set of features. From attending a Padres game, to enjoying the bayfront, to taking your fitness outdoors at Mission Beach and experiencing the thrill of Belmont Park, these locations provide an exceptional fitness experience coupled with enticing attractions. Whether you're a fitness enthusiast or simply looking for an amazing workout experience, Fit Athletic's gym locations in San Diego have it all.
Subscribe To The Fit Blog
Monthly articles for a Fit lifestyle, straight to your inbox.
Happening On Facebook