Fit Little Italy: A Place Where Fitness Meets Luxury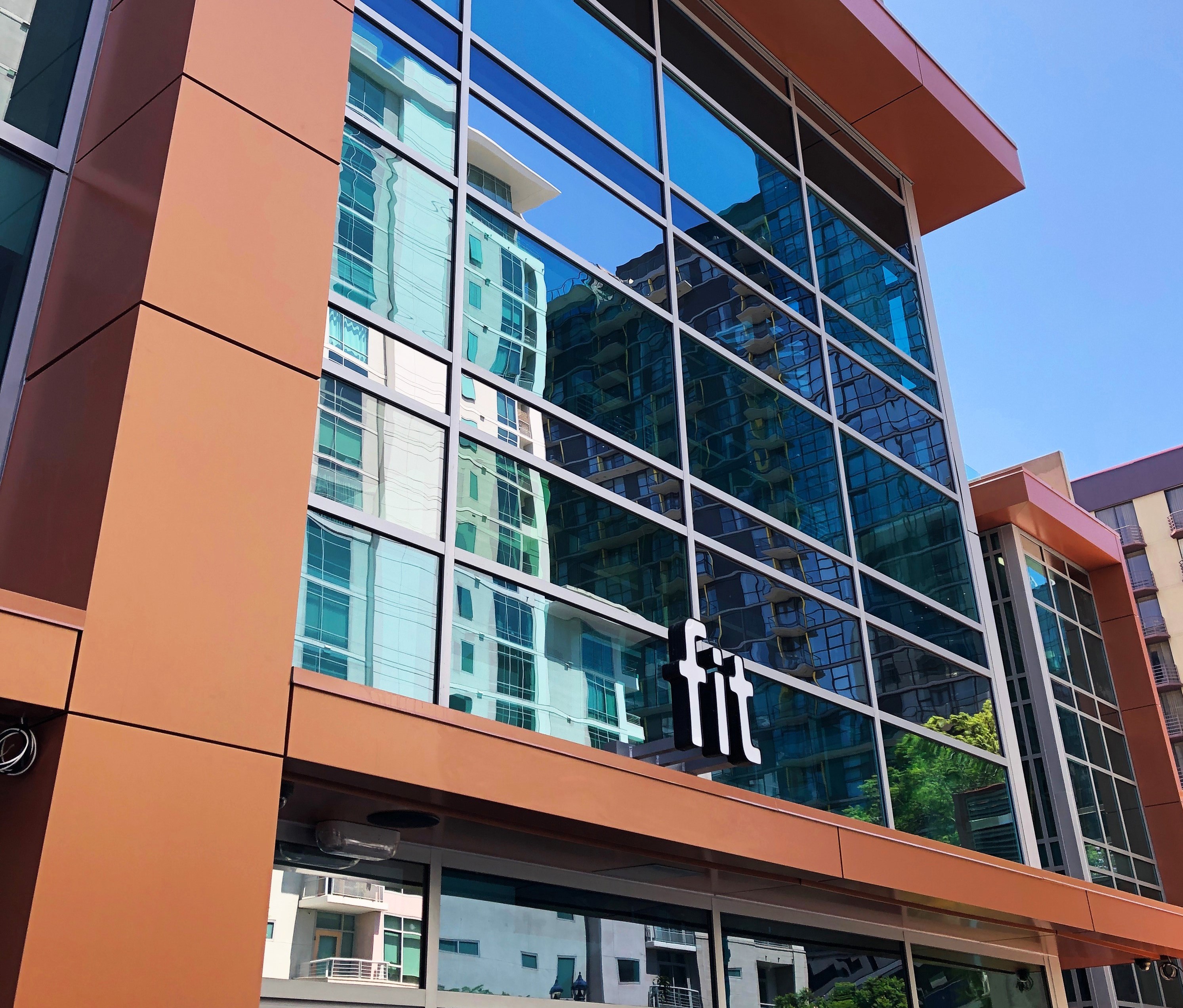 The very moment you arrive at the opening of the Fit gym in Little Italy, you'll discover that fitness and luxury can go hand in hand. Our Fit Little Italy gym will be the new favorite hotspot of everyone who wants to enrich their lifestyle and improve their wellbeing.
Visiting our new gym will give you an opportunity to become your best self surrounded by like-minded individuals in a setting that inspires you to overcome even the most challenging obstacles. Fit brings you the gym you've been waiting for: one designed to delight and equipped to inspire. And all this comes at a location you cannot but love.
Where will Fit Little Italy be located?
Featuring one of the most charming Fit gym locations yet, our newest fitness facility is located in the heart of Little Italy. In fact, it's an integral part of the luxe Carte Hotel San Diego, offering hotel guests access to one of the city's most unique gyms.
The hotel itself is an emblem of elegance and sophistication, boasting no fewer than 246 lavishly designed rooms with all the comforts you could wish for. As you relax in your comfortable and cozy hotel room after a rewarding and energizing workout, you can admire the view of the Embarcadero waterfront.
Here, you can start your day working out in the exclusive Fit fitness facility and then recharge your energy over a delicious meal overlooking the sea. There's more! You can savor and sample all the cocktails and wines the hotel has to offer without worrying about a few extra calories. You have the city's most eagerly expected gym on your side!
What perks and comforts does the gym offer?
Aside from the amenities that every gym should have, our Fit fitness hub brings you a few other perks that will truly delight you. Our facilities offer you state-of-the-art equipment in combination with a relaxed, pleasant, and welcoming atmosphere. At our gym, you can look forward to both outdoor and indoor workouts that guarantee maximum health and fitness benefits.
"What can your fitness haven offer that other gyms near me cannot?" Well, our gym is located in one of the most popular boutique hotels in San Diego, covering 28,000 square feet. This means that plenty of fitness zones await you, from yoga areas to steam rooms and saunas.
Towel service and an exceptional locker room are also one of the comforts you can enjoy at this Fit Athletic gym. However, the best and most exciting of them all is the ultimate relaxation experience and alfresco ambiance – the rooftop pool with a soothing hot tub.
Which gym is the best to join?
With all the perks that our gym offers, the unique setting of Carte Hotel, friendly staff, experienced trainers, and class variety, there's no better gym for your fitness needs than our Fit Little Italy.
With our professional assistance and fully equipped facilities, achieving your fitness objectives will be easier than ever before. Not only will you have all the support you need from your personal trainers, but you'll also be able to reach your full potential in the company of enthusiastic, like-minded gym members.
Finally, our fitness club in Little Italy is also stocked up on healthy foods, snacks, and beverages. This means that your physical transformation can be accompanied by a healthy diet that will help you achieve optimal results!
When does Fit Little Italy open?
You can expect the new Fit Athletic club to open in 2020, so the ultimate workout experience in a one-of-a-kind environment is just a few months away. Of course, our other facilities across San Diego are also at your disposal until our Little Italy location opens.
At our fitness club, not only will you get the recommended amount of physical activity, but you'll also have fun doing so. We invite you and other fitness enthusiasts to join us and cut the ribbon. Welcome!

Subscribe To The Fit Blog
Monthly articles for a Fit lifestyle, straight to your inbox.
Happening On Facebook
Recent Posts