How Long Does It Take to Stretch Muscles Properly?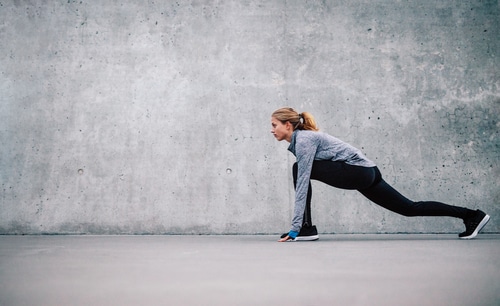 There seems to be little you need to know when it comes to stretching your muscles properly. However, wouldn't you like to know what exactly happens to your muscles when you stretch them?
Also, when you're at it, why not see if stretching itself counts as a form of exercising and whether stretching can help you shed some pounds? But, first, let's see the answer to the burning question – "for how long should I stretch before working out?".
How long does it take for muscles to stretch?
Although it seems simple enough, stretching properly does require some knowledge. For instance, you should know how long you should hold a stretch.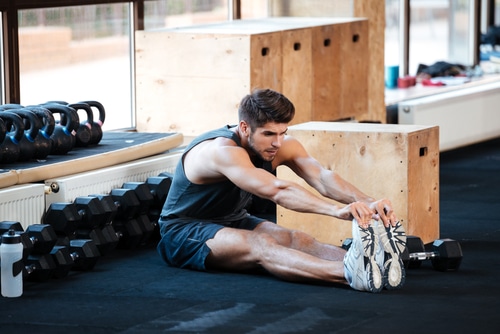 Now, this has to do with static stretching, as it involves a person elongating a part of the body and holding it in a certain position for an amount of time. Although this sounds simple, you should know that it is possible to overwork your muscles or overstretch. So, the California Department of Public Health advises taking it slow.
Here are a few tips:
Start by holding a stretch for about 30 seconds, no longer than that. Holding a stretch for 30 seconds to a minute is a good rule of thumb for the majority of people.
If you feel that even 30 seconds is too long and that your muscles are starting to feel rather uncomfortable, stop holding your stretch and try again after a couple of minutes.
Always listen to your body and avoid overdoing it, even when it comes to stretching
Don't push yourself too hard!
Is it possible to overstretch?
Yes, it is completely possible to overstretch, which is why we feel the need to emphasize that you should always begin gently and pay attention to what your body is telling you.
Don't try to force yourself into a position that just doesn't feel right or feels too difficult to do. Start off easy by holding your stretches for shorter amounts of time and work your way up. Stretch to the point of beginning to feel the stretch, but without it becoming painful.
What happens if you never stretch?
Stretching is extremely important and everybody should stretch, not only before and after exercising, but also as an everyday routine. However, not all people do so, which is why we're emphasizing the importance of stretching by stating what can happen to your body if you never stretch.

Reduced flexibility – Regular stretching sessions keep our bodies flexible. If you don't stretch, the flexibility of your body will greatly reduce.
Reduced range of motion – Your joints will suffer too, as they also need regular stimulation. If you keep on not stretching, you'll start noticing that once comfortable movements are becoming a tall order.
Stiffness – If you don't elongate your muscles on a regular basis, you begin to notice that your body is feeling stiffer and stiffer and that even common movements can cause unpleasantness.
As you can clearly see, you should definitely stretch, and, if you can manage, on a daily basis. Stretching is the simplest form of physical activity that allows your body to remain in good condition for as long as possible.
"Is there a gym in Mission Beach I could join to start stretching and exercising?"
If you've ever thought "I'd like to find a good fitness boot camp close to my location!", you're in luck, because Fit Atheltic provides the best possible solution to your needs. You'll not only learn how to stretch and exercise properly at our boot camp, but you'll also lose weight, get toned and fit, and increase your muscle mass. Yes, all that, and it's free for all the members of our gym. So, if all this sounds good to you, come on your way back from Mission Bay Park. We'll be there!
Subscribe To The Fit Blog
Monthly articles for a Fit lifestyle, straight to your inbox.
Happening On Facebook
Recent Posts