3 Hallmarks of Great Corporate Wellness Programs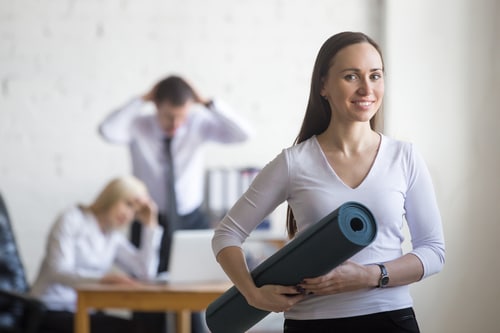 Prioritizing your well-being at all times can make you more engaged and successful in both your work and your private life. By giving their employees an ultimate corporate wellness San Diego experience, employers show a commitment to creating a healthy workplace, making sure that their workforce stays happy and healthy.
Companies benefit, as well. Promoting wellness and healthy living enhances productivity, lowers medical claims and workers' compensation costs, leads to better employee recruitment and retention, reduces absenteeism, and more.
Here are a few ways your business can become more health conscious.
Personalized experience
Each person is different so there is no cookie-cutter approach to fitness. Each employee's journey to a healthy lifestyle is one-of-a-kind and it needs to be treated as such. Some wellness initiatives may be important and interesting to one employee but not necessarily to another.
For an employee to reach their maximum potential and their health and fitness goals, a more personalized experience and specialized workout plan need to be created. The program should be developed based on the person's fitness level, age, diet, preferences, free time, goals, expectations, etc.
Effective wellness programs that Fit Athletic provides are comprehensive, scalable and flexible. Our experienced corporate wellness San Diego professionals can make sure that the program is tailored to generate high levels of employee's motivation, satisfaction and participation.
Holistic approach
Physical wellness is only a portion of the equation. A healthy lifestyle means regular exercise, healthy eating, as well as good mental and emotional health. A holistic approach to wellness is multidimensional and focuses on maintaining the balance between the body, spirit and mind. Corporate wellness can, therefore, encourage employees to stay in shape and keep their mind and soul centered.
For example, yoga classes, massages or spa can all help an employee clear their head. Such well-rounded corporate wellness programs go beyond exercise and allow employees to improve all aspects of their health. Employees will be able to better cope with stress, maintain good health, and find peace, happiness and balance. After all, we are truly fit only when our body, spirit and mind are in tune with one another.
Healthy meal delivery option
Even small changes to a workplace environment can make a huge difference. Promoting healthy eating in the workplace is an important way to help employees be healthier. Providing healthy snacks and lunch will encourage healthy food choices at work and improve employees' energy levels, mood, concentration, as well as self-esteem. Check if your gym of choice offers a comprehensive corporate wellness San Diego package that may include freshly prepared, nutritious and delicious meals.
Corporate wellness San Diego businesses rely on!
If you want to get the best corporate wellness San Diego experience for your employees, reach out to Fit Athletic! We specialize in customizable wellness programs, healthy strategies and fitness practices for companies of all sizes. Here your employees can enjoy fitness, recreation and relaxation, as well as get their fill of healthy foods at Natural Foods café.
Contact us to learn more about the membership incentives, programs and amenities we offer. We boast a premier facility, dedicated and knowledgeable personnel, and state-of-the-art equipment. Together we can create a happier, healthier and more productive workforce!
Subscribe To The Fit Blog
Monthly articles for a Fit lifestyle, straight to your inbox.
Happening On Facebook
Recent Posts